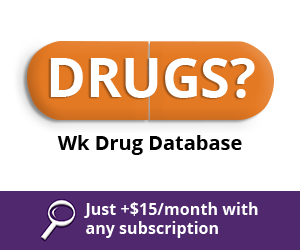 Past medical, family and social history
March 17th, 2015 - Codapedia Editor
0 Votes -

Sign in

to vote or comment.
---
When an Evaluation and Management service requires past medical, family and social history, (or one or two of those) here is what needs to be documented, and the rules around using one that is previously documented.
Past medical history includes the patient's chronic illnesses, previous illnesses, injuries and surgeries, medications and past treatment.
Social history includes smoking, drug, and alcohol use, employment, and living situation.
Family history includes a review of illness/health status of family members, including any that may be hereditary or genetic or place the patient at risk.
In order to count these three components of a history, document something from each one. How much is documented in each of the areas will be driven by medical necessity. For an office visit, the patient's medications and problem list alone will probably be sufficient for the physician to note. For an initial hospital service, the physician may find it necessary to document a more extensive past medical history. A patient who is young and healthy may have a short past medical history documented, while a patient being treated for recurrent cancer will have an extensive history documented, describing the course of the illness and past treatments for the disease.
This doesn't count: Social history: none. Everyone has social history. Many auditors and payers do not allow, "Family history non-contributory." CMS has not stated whether it considers that adequate, when admitting an elderly patient to the hospital. Some payers have specifically stated they do not cound "Family history non-contributory," while some are silent. The conservative advice is to always document something in family history.
The past medical, family and social history may be documented by a staff member or on a form completed by the patient, as long as there is evidence that the biling clinician reviewed those. For a new patient or consult, the clinician might say, "The past medical history shows that she has longstanding hyperllipidemia. She had successful carpal tunnel release in 2006. The remainder of the past medical, family and social history is documented on the health history form with today's date." This indicates that the physician has reviewed that form. Some physicians and NPPs also sign and date the form, making notations to supplement what is written. That is good, however, in the body of today's note, indicate that there is an additional form that is part of today's record and note that it was reviewed.
The guidelines do allow a clinician to use a history previously obtained for today's note, as long as the date and location of the previous note is mentioned, and the clinician indicates that the history was reviewed and their are no changes. "The remainder of the past medical, family and social history is unchanged from their previous admission of June 1, 2008. I reviewed this with the patient and there are no changes."
In an electronic medical record, the past medical, family and social history is brought forward from previous visits. This counts as long as the billing provider reviews this information with the patient, and indicates that. There may be a prompt that says, "Past medical history--reviewed and unchanged."
###
Questions, comments?
If you have questions or comments about this article please contact us. Comments that provide additional related information may be added here by our Editors.
Latest articles: (any category)
Act Now on CMS Proposal to Cover Acupuncture for Chronic Low Back Pain
July 17th, 2019 - Wyn Staheli, Director of Research
Now is the time to comment on a proposal to cover acupuncture for chronic low back pain. This comment period is the part of the HHS response to the opioid crisis. You only have until August 14th to officially comment.
Denial Management is Key to Profitability
July 15th, 2019 - Wyn Staheli, Director of Research
A recent article by Modern Medicine cited a report by Becker's Hospital Review which stated that it costs approximately $118 per claim to resolve a claim denial. Granted, these were hospital claims, but the process is essentially the same for outpatient services. In fact, you could say it is...
Q/A: Do I Use 7th Character A for all Sprain/Strain Care Until MMI?
July 15th, 2019 - Wyn Staheli, Director of Research
Question: It is in regards to the Initial and Subsequent 7th digit (A and D) for sprains and strains. Recently, I have been told that I should continue with the A digit until the patient has reached Maximum Medical Improvement (MMI) and then switch over to the D place holder. Is ...
The Importance of Medical Necessity
July 9th, 2019 - Marge McQuade, CMSCS, CHCI, CPOM
ICD-10-CM codes represent the first line of defense when it comes to medical necessity. Correctly chosen diagnosis codes support the reason for the visit as well as the level of the E/M services provided. The issue of medical necessity is one of definitions and communication. What is obvious to the ...
When Can You Bill Orthosis Components Separately?
July 9th, 2019 - Wyn Staheli, Director of Research
Othoses often have extra components. When can you bill those components separately? For example, can you bill for a suspension sleeve (L2397) with a knee orthosis (e.g., L1810)?
Q/A: Can I Put the DC's NPI in Item Number 24J for Massage Services?
July 8th, 2019 - Wyn Staheli, Director of Research
Question: Are there scenarios in which it is acceptable to put the DC's NPI in box 24j for massage services? Answer: While the answer to this is yes, it is essential to understand that there are very limited scenarios. In most cases, Item Number 24J is only for the NPI of the individual ...
Will the New Low Level Laser Therapy Code Solve Your Billing Issues?
July 8th, 2019 - Wyn Staheli, Director of Research
Low level laser therapy (LLLT), also known as cold laser therapy, is a form of phototherapy which uses a device that produces laser beam wavelengths, typically between 600 and 1000 nm and watts from 5–500 milliwatts (mW). It is often used to treat the following: Inflammatory conditions (e.g., Rheumatoid Arthritis, Carpal ...