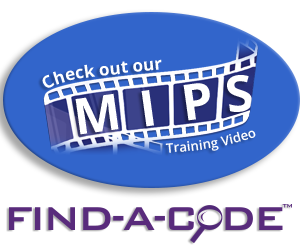 Are harder times coming for CFOs? A data driven answer [Infographic]
October 13th, 2016 -
Ango Mark
0 Votes -

Sign in

to vote or comment.
---
"We really do believe much harder times are coming from a reimbursement standpoint", Daniel Morissette, Stanford Health Care CFO.
With value based model, the most unpredictable payment reform, in their list of financial challenges, CFOs point out their threats and decision making factors.
"We're trying to evaluate all of the different services we have and evaluate how they will fit into what we believe is the future of healthcare", Donald Longpre, CFO, North Ottawa Community Health System
"It's not just the fact that we're going to get paid less for what we're doing. We're also seeing a shift in business," Chris Bergman, CFO, Christ Hospital Network, Cincinnati. CMS is nipping at little things", Bergman said on what was worrying him.
When it comes to experience:
"You need to understand the issues, test your theories, and subtly verify your assumptions along the way," says Tom Gibney, CFO of St. Luke's Cornwall Hospital of Newburgh, New York, when asked about how experience plays a role in decision making. "The buck stops with you," he says. "The board is looking to you for answers", he quoted.
Reimbursement declines, physicians shortage, healthcare reforms and other factors have forced CFO's to use their experience in answering how to recoup the losses and improve the organization's cash flow.
We organized the data collected from recent surveys to find out the challenges of healthcare CFOs in a value based era and the factors which influence their decision. Based on the results here's a data driven answer.
Click on the image below to enlarge

###
Questions, comments?
If you have questions or comments about this article please contact us. Comments that provide additional related information may be added here by our Editors.
Latest articles: (any category)
CMS says Codes are on the Move!
December 9th, 2019 - Chris Woolstenhulme, QCC, CMCS, CPC, CMRS
Have you noticed your LCDs are missing something? CMS is moving codes out of LCDs and into Billing and Coding Articles. MACs began moving ICD-10-CM, CPT/HCPCS, Bill Type, and Revenue codes in January 2019, and will continue through January 2020. Therefore, if there is an LCD with its codes removed, you will find ...
Preview the PDGM Calculator for Home Health Today
December 4th, 2019 - Wyn Staheli, Director of Research
Until February 1, 2020, you can preview Find-A-Code's Patient-Driven Groupings Model (PDGM) home health payment calculator by going to https://www.findacode.com/tools/home-health/ .
Hypertension ICD-10-CM Code Reporting Table
November 25th, 2019 - Wyn Staheli, Director of Research
In ICD-10-CM, hypertension code options do not distinguish between malignant and benign or between controlled and uncontrolled. What is important for code selection is knowing if the hypertension is caused by or related to another condition. The following table shows some of these options.
New Medicare Home Health Care Payment Grouper — Are You Ready?
November 25th, 2019 - Wyn Staheli, Director of Research
In 2020, Medicare will begin using a new Patient-Driven Groupings Model (PDGM) for calculating Medicare payment for home health care services. This is probably the biggest change to affect home health care since 2000.
VA: How UCR Charges are Determined
November 20th, 2019 - Chris Woolstenhulme, QCC, CMCS, CPC, CMRS
How does the VA determine charges billed to third party payers for Veterans with private health insurance? According to the VA. "38 C.F.R 17.101 stipulates the basic methodology by which VA bills third party insurance carriers. In order to generate a charge for medical services, VA establishes reasonable charges for five ...
Medical Insurance Coverage for TMJ Disorders (TMD)
November 19th, 2019 - Christine Taxin
It is agreed that TMJ disorders should be covered by insurance. There are often questions whether it is covered by medical insurance or dental insurance and where the line is that separates coverage.Medical Insurance typically is the primary insurance for TMJ disorders. The reason is that joints are found anywhere ...
Changes to Portable X-Ray Requirements
November 19th, 2019 - Wyn Staheli, Director of Research
On September 30, 2019, CMS published a final rule which made changes to portable x-ray services requirements as found in the law.