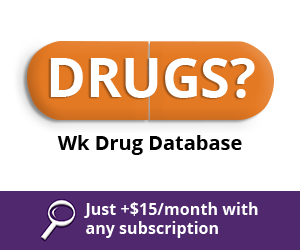 Consultation or Transfer of Care, What are the Differences?
June 30th, 2017 - Dee MiMauro, CPC, COC, CPMA
0 Votes -

Sign in

to vote or comment.
---
According to 2017 Current Procedural Terminology (CPT), a Consultation is a type of E&M service provided by a physician at the request of another physician or other appropriate source to either recommend care for a specific condition or problem or to determine whether to accept responsibility for ongoing management of the patient's entire care or for the care of a specific condition or problem. Consultations can be requested by a physician or other appropriate source (non-physician practitioner, lawyer, or insurance company). Some third-party payers may restrict which "appropriate sources" are allowed to initiate a request for E&M services. Also, note that Medicare does not pay for consultations. A consultation initiated by a patient and/or family member is not reported using the consultation codes but may be reported using office visit (99201-99215), home visit (99341-99350), or domiciliary/rest home care (99324-99337 codes as appropriate.
Transfer of Care is the process whereby a physician who is providing management for some or all of a patient's problems relinquishes this responsibility to another physician who explicitly agrees to accept this responsibility, and who, from the initial encounter, is not providing consultative services. The physician transferring care is then no longer assuming primary responsibility for these problems, though he or she may continue providing care for other condition(s) when appropriate. Consultation codes should not be reported by the physician who has already agreed to accept transfer of care before the initial evaluation.
Prior to beginning an audit, ask for a list of providers with their respective specialty (i.e. PCP, dermatologist, urologist, etc.) and what department the provider is assigned to. As you audit consultation documentation, it is important to know if the referring provider is a primary care, emergency department or a specialty provider which will assist you to determine who will continue to treat the patient for the condition. It would be best to educate the providers to document who will be performing the follow up care for the condition. Per consult guidelines, the consulting provider should state in their documentation a copy of the report will be sent to the referring provider.
For example:
Consult service - A primary care physician identifies a skin lesion during a preventative care visit and sends the patient for to a dermatologist for a consult to evaluate the lesion. The dermatologist determines the lesion is malignant and needs to be removed. The dermatologist performs the procedure to remove the lesion, writes his/her report and sends a copy to the primary care physician regarding the evaluation and treatment of the patient. The primary care physician resumes care of the patient in accordance with the dermatologist recommendations for follow up care.
Transfer of care - A patient is seen in the emergency department for knee pain. After the emergency department physician evaluates the patient and reviews the x-ray(s), he/she refers the patient to an orthopedic physician for further care.
The above guidelines will assist you in determining if the service meets the qualifications for a consultation visit or is merely a transfer of care.
###
Questions, comments?
If you have questions or comments about this article please contact us. Comments that provide additional related information may be added here by our Editors.
Latest articles: (any category)
HHS Proposes Significant Changes to Patient Access Rules
February 11th, 2019 - Wyn Staheli, Director of Research
In a significant announcement on February 11, 2019, HHS proposed new rules aimed at improving interoperability of electronic health information. This announcement was made in support of the MyHealthEData initiative which was announced by the Trump administration on March 6, 2018. The goal of that initiative was to break down ...
Charging Missed Appointment Fees for Medicare Patients
February 7th, 2019 - Wyn Staheli, Director of Research
Some providers mistakenly think that they cannot bill a missed appointment fee for Medicare beneficiaries. You can, but Medicare has specific rules that must be followed. These rules are outlined in the Medicare Claims Policy Manual, Chapter 1, Section 30.3.13. You must have an official "Missed Appointment Policy" which is ...
Q/A: Do Digital X-rays Have Their Own Codes?
February 7th, 2019 - Wyn Staheli, Director of Research
Question Are you aware if digital x-ray of the spine requires a different code than plain x-ray? If so, where can I find the information specific to digital x-ray codes? Answer There are no separate codes for digital x-rays. However, there may be modifiers that are required to be submitted with the usual ...
Clinical Staff vs Healthcare Professional
February 5th, 2019 - Chris Woolstenhulme, QCC, CMCS, CPC, CMRS
State scope of practice laws and regulations will help determine who is considered Clinical staff and Other qualified Health Care professionals.  Physician or other qualified healthcare professionals:  Must have a State license, education training showing qualifications as well as facility privileges.  Examples of Qualified Healthcare professionals: (NOTE: this list is not all-inclusive, please refer to your payer ...
BC Advantage Now Offering Q-Pro CEUs!
February 5th, 2019 - Find-A-Code
We are excited to announce BC Advantage is now offering Q-Pro CEUs! It is now even easier to get your QPro CEUs and stay current with BC Advantage: offering news, CEUs, webinars and more. BC Advantage is the largest independent resource provider in the industry for Medical Coders, Medical Billers,...
Attestations Teaching Physicians vs Split Shared Visits
February 1st, 2019 - BC Advantage
Physicians often use the term "attestation" to refer to any kind of statement they insert into a progress note for an encounter involving work by a resident, non-physician practitioner (NPP), or scribe. However, for compliance and documentation purposes, "attestation" has a specific meaning and there are distinct requirements for what ...
Q/A: Can I Bill a Review of X-Rays?
February 1st, 2019 - Wyn Staheli, Director of Research & Aimee Wilcox, CPMA, CCS-P, CMHP, CST, MA, MT
It is not unusual for a healthcare provider to review x-rays taken and professionally read by another entity. Questions arise regarding how to bill this second review. It is essential to keep in mind that the global (complete) service of taking an x-ray is composed of both a professional and ...