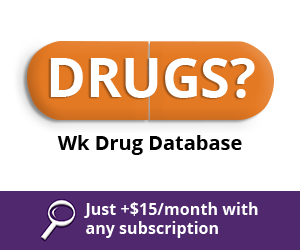 Consultation or Transfer of Care, What are the Differences?
June 30th, 2017 - Dee MiMauro, CPC, COC, CPMA
0 Votes -

Sign in

to vote or comment.
---
According to 2017 Current Procedural Terminology (CPT), a Consultation is a type of E&M service provided by a physician at the request of another physician or other appropriate source to either recommend care for a specific condition or problem or to determine whether to accept responsibility for ongoing management of the patient's entire care or for the care of a specific condition or problem. Consultations can be requested by a physician or other appropriate source (non-physician practitioner, lawyer, or insurance company). Some third-party payers may restrict which "appropriate sources" are allowed to initiate a request for E&M services. Also, note that Medicare does not pay for consultations. A consultation initiated by a patient and/or family member is not reported using the consultation codes but may be reported using office visit (99201-99215), home visit (99341-99350), or domiciliary/rest home care (99324-99337 codes as appropriate.
Transfer of Care is the process whereby a physician who is providing management for some or all of a patient's problems relinquishes this responsibility to another physician who explicitly agrees to accept this responsibility, and who, from the initial encounter, is not providing consultative services. The physician transferring care is then no longer assuming primary responsibility for these problems, though he or she may continue providing care for other condition(s) when appropriate. Consultation codes should not be reported by the physician who has already agreed to accept transfer of care before the initial evaluation.
Prior to beginning an audit, ask for a list of providers with their respective specialty (i.e. PCP, dermatologist, urologist, etc.) and what department the provider is assigned to. As you audit consultation documentation, it is important to know if the referring provider is a primary care, emergency department or a specialty provider which will assist you to determine who will continue to treat the patient for the condition. It would be best to educate the providers to document who will be performing the follow up care for the condition. Per consult guidelines, the consulting provider should state in their documentation a copy of the report will be sent to the referring provider.
For example:
Consult service - A primary care physician identifies a skin lesion during a preventative care visit and sends the patient for to a dermatologist for a consult to evaluate the lesion. The dermatologist determines the lesion is malignant and needs to be removed. The dermatologist performs the procedure to remove the lesion, writes his/her report and sends a copy to the primary care physician regarding the evaluation and treatment of the patient. The primary care physician resumes care of the patient in accordance with the dermatologist recommendations for follow up care.
Transfer of care - A patient is seen in the emergency department for knee pain. After the emergency department physician evaluates the patient and reviews the x-ray(s), he/she refers the patient to an orthopedic physician for further care.
The above guidelines will assist you in determining if the service meets the qualifications for a consultation visit or is merely a transfer of care.
###
Questions, comments?
If you have questions or comments about this article please contact us. Comments that provide additional related information may be added here by our Editors.
Latest articles: (any category)
How to Properly Report Monitoring Patients Taking Blood-thinning Medications
June 18th, 2019 - Wyn Staheli, Director of Research
Codes 93792 and 93792, which were added effective January 1, 2019, have specific guidelines that need to be followed. This article provides some guidance and tips on properly reporting these services.
A United Approach
June 14th, 2019 - Namas
A United Approach As auditors, we all have a different perspective when evaluating documentation. It would be unreasonable to think that we all view things the same way. In my opinion, differing perspectives are what makes a great team because you can coalesce on a particular chart, work it through and ...
Documentation of E/M services for Neurology (Don't Forget the Cardiology Element)
June 13th, 2019 - Chris Woolstenhulme, QCC, CMCS, CPC, CMRS
According to Neurology Clinical Practice and NBIC, the neurologic exam is commonly lacking in documentation due to the extensive requirements needed to capture the appropriate revenue. With the lack of precise documentation, it results in a lower level of E/M than that which is more appropriate, which can cost a physician a lot ...
Medicare Now Reimburses for Remote Monitoring Services (G2010)
June 13th, 2019 - Aimee Wilcox, CPMA, CCS-P, CST, MA, MT, Director of Content
Medicare's 2019 Final Rule approved HCPCS code G2010 for reimbursement, which allows providers to be paid for remote evaluation of images or recorded video submitted to the provider (also known as "store and forward") to establish whether or not a visit is required. This allows providers to get paid for ...
Now is Your Chance to Speak Up! Tell CMS What You Think!
June 13th, 2019 - Chris Woolstenhulme, QCC, CMCS, CPC, CMRS
CMS is asking for your input, we all have ideas on how we would change healthcare documentation requirements and get rid of the burdensome requirements and regulations if it were up to us, so go ahead, speak up! Patients over Paperwork Initiative is being looked at to help significantly cut ...
Spotlight: Anatomy Images
June 13th, 2019 - Brittney Murdock, QCC, CMCS, CPC
When viewing CPT codes, Find-A-Code offers detailed anatomy images and tables to help with coding. For example 28445 offers a table with information to assist classification of gustilo fractures: Click on the image preview from the code information page to expand the image.
Spotlight: Printing Additional Code Information
June 13th, 2019 - Brittney Murdock, QCC, CMCS, CPC
Did you know you can print the information from Find-A-Code's code information pages? Click the Printer icon on any code information page. You can check/unckeck the boxes at the top to select what information you want to print: It's that easy!