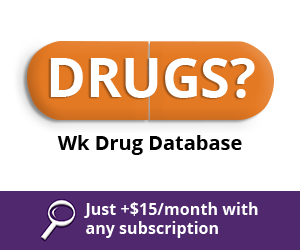 Consultation or Transfer of Care, What are the Differences?
June 30th, 2017 - Dee MiMauro, CPC, COC, CPMA
0 Votes -

Sign in

to vote or comment.
---
According to 2017 Current Procedural Terminology (CPT), a Consultation is a type of E&M service provided by a physician at the request of another physician or other appropriate source to either recommend care for a specific condition or problem or to determine whether to accept responsibility for ongoing management of the patient's entire care or for the care of a specific condition or problem. Consultations can be requested by a physician or other appropriate source (non-physician practitioner, lawyer, or insurance company). Some third-party payers may restrict which "appropriate sources" are allowed to initiate a request for E&M services. Also, note that Medicare does not pay for consultations. A consultation initiated by a patient and/or family member is not reported using the consultation codes but may be reported using office visit (99201-99215), home visit (99341-99350), or domiciliary/rest home care (99324-99337 codes as appropriate.
Transfer of Care is the process whereby a physician who is providing management for some or all of a patient's problems relinquishes this responsibility to another physician who explicitly agrees to accept this responsibility, and who, from the initial encounter, is not providing consultative services. The physician transferring care is then no longer assuming primary responsibility for these problems, though he or she may continue providing care for other condition(s) when appropriate. Consultation codes should not be reported by the physician who has already agreed to accept transfer of care before the initial evaluation.
Prior to beginning an audit, ask for a list of providers with their respective specialty (i.e. PCP, dermatologist, urologist, etc.) and what department the provider is assigned to. As you audit consultation documentation, it is important to know if the referring provider is a primary care, emergency department or a specialty provider which will assist you to determine who will continue to treat the patient for the condition. It would be best to educate the providers to document who will be performing the follow up care for the condition. Per consult guidelines, the consulting provider should state in their documentation a copy of the report will be sent to the referring provider.
For example:
Consult service - A primary care physician identifies a skin lesion during a preventative care visit and sends the patient for to a dermatologist for a consult to evaluate the lesion. The dermatologist determines the lesion is malignant and needs to be removed. The dermatologist performs the procedure to remove the lesion, writes his/her report and sends a copy to the primary care physician regarding the evaluation and treatment of the patient. The primary care physician resumes care of the patient in accordance with the dermatologist recommendations for follow up care.
Transfer of care - A patient is seen in the emergency department for knee pain. After the emergency department physician evaluates the patient and reviews the x-ray(s), he/she refers the patient to an orthopedic physician for further care.
The above guidelines will assist you in determining if the service meets the qualifications for a consultation visit or is merely a transfer of care.
###
Questions, comments?
If you have questions or comments about this article please contact us. Comments that provide additional related information may be added here by our Editors.
Latest articles: (any category)
Q/A: How Many Diagnosis Codes do I use?
April 15th, 2019 - Wyn Staheli, Director of Research
Question: My patient has a lot of chronic conditions. Do I need to include all these on the claim? I know that I can have up to 12 diagnoses codes on a single claim. What if I need more than that? Answer: More is not always better. You only need to ...
Watch out for People-Related 'Gotchas'
April 15th, 2019 - Wyn Staheli, Director of Research
In Chapter 3 — Compliance of the ChiroCode DeskBook, we warn about the dangers of disgruntled people (pages 172-173). Even if we think that we are a wonderful healthcare provider and office, there are those individuals who can and will create problems. As frustrating as it may be, there are ...
Q/A: What do I do When a Medicare Patient Refuses to Sign an ABN?
April 8th, 2019 - Wyn Staheli, Director of Research
Question: What do I do when a Medicare patient refuses to sign an ABN? Answer: That depends on whether the patient is still demanding to have/receive the service/supply. If they aren't demanding the service, then there is no need to force the issue. Just make sure that you still have an ...
Prepayment Review Battle Plan
April 8th, 2019 - Wyn Staheli, Director of Research
Any type of payer review can create some headaches for providers and cause problems for a healthcare office. Even for a practice that has taken administrative steps to try and prevent a prepayment review, it can still happen. A prepayment review means that you must include documentation WITH your claim. ...
Looking Ahead - Changes in Dentistry!
April 3rd, 2019 - Christine Taxin
In the next 10 years, what is the biggest change dentistry will experience? FW: We all know healthcare in the U.S. is changing rapidly. Dentistry is no exception. My opinion is that several big changes are forthcoming. Most often, I think about changes that benefit patients and/or providers. Here are three ...
Q/A: I Submitted a Claim to the VA and it's Being Denied. Why?
April 1st, 2019 - Wyn Staheli, Director of Research
I submitted a claim to the VA and it's being denied. Why? There are several reasons why your claim might be denied by the Veterans Administration (VA). However, without more information about the claim itself (e.g., services billed), we can only provide the following general information about the VA and chiropractic ...
Corrections and Updates
April 1st, 2019 - Wyn Staheli, Director of Research
One constant in our industry is change. Policies change, contracts change, and there are updates. Also, people aren't perfect and mistakes can be made. So this article will cover a variety of topics. Published Articles We appreciate feedback from our valued customers. We have received feedback regarding two of our articles which ...