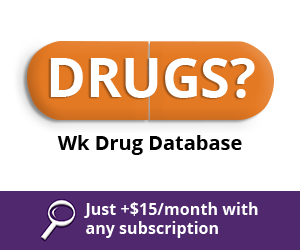 Cybersecurity - Are you sure you are secure?
August 4th, 2017 - Wyn Staheli
0 Votes -

Sign in

to vote or comment.
---
An article by Medical Economics highlights the June report of the Health Care Industry Cybersecurity Task Force. Their report confirmed once again that healthcare providers are not adequately addressing cybersecurity as part of the compliance programs. The threat of hackers is very real and providers need to ensure that they have taken steps to mitigate the risks associated with a cyberattack.
The report gave 6 critical steps providers need to take:
Ensure that operating systems and antivirus software are updated with available upgrades and patches.


Establish policies against opening emails and attachments from unknown sources and continuously educate staff about those policies.


Hire a cybersecurity firm to conduct penetration tests, a common practice in other industries, where security professionals test their clients' computer systems and staff to find vulnerabilities that attackers could exploit.


Consider implementing technologies that allow staff to open suspicious emails and attachments in a contained environment, segregated from other systems.


Prohibit unauthorized access to patient data; enforce passcodes, automatic logoffs, access controls and mobile device policies to ensure only authorized personnel can access records.


Review your data recovery and business continuity plans to ensure your practice can access backup files and, thus, continue operations in the event of a cyberattack, a fire in your server room, an Internet outage, etc.
Complete and Easy HIPAA Compliance has been updated for 2017 and includes forms, logs, and policy templates to help your practice be HIPAA compliant.
###
Questions, comments?
If you have questions or comments about this article please contact us. Comments that provide additional related information may be added here by our Editors.
Comments
Aug 22nd, 2017 - ChrisW
Comment:
I purchased the HPIAA book, every office should have one, it is very helpful I learned about things I had no idea existed. I feel I am much more prepaired and secure.
Latest articles: (any category)
Don't Let Your QPro Certification(s) Expire! Your Certifications Matter!
June 20th, 2019 - Chris Woolstenhulme, QCC, CMCS, CPC, CMRS
Hello QPro Members, Just a friendly reminder!                                                                                        ...
How to Properly Report Monitoring Patients Taking Blood-thinning Medications
June 18th, 2019 - Wyn Staheli, Director of Research
Codes 93792 and 93792, which were added effective January 1, 2019, have specific guidelines that need to be followed. This article provides some guidance and tips on properly reporting these services.
A United Approach
June 14th, 2019 - Namas
A United Approach As auditors, we all have a different perspective when evaluating documentation. It would be unreasonable to think that we all view things the same way. In my opinion, differing perspectives are what makes a great team because you can coalesce on a particular chart, work it through and ...
Documentation of E/M services for Neurology (Don't Forget the Cardiology Element)
June 13th, 2019 - Chris Woolstenhulme, QCC, CMCS, CPC, CMRS
According to Neurology Clinical Practice and NBIC, the neurologic exam is commonly lacking in documentation due to the extensive requirements needed to capture the appropriate revenue. With the lack of precise documentation, it results in a lower level of E/M than that which is more appropriate, which can cost a physician a lot ...
Medicare Now Reimburses for Remote Monitoring Services (G2010)
June 13th, 2019 - Aimee Wilcox, CPMA, CCS-P, CST, MA, MT, Director of Content
Medicare's 2019 Final Rule approved HCPCS code G2010 for reimbursement, which allows providers to be paid for remote evaluation of images or recorded video submitted to the provider (also known as "store and forward") to establish whether or not a visit is required. This allows providers to get paid for ...
Now is Your Chance to Speak Up! Tell CMS What You Think!
June 13th, 2019 - Chris Woolstenhulme, QCC, CMCS, CPC, CMRS
CMS is asking for your input, we all have ideas on how we would change healthcare documentation requirements and get rid of the burdensome requirements and regulations if it were up to us, so go ahead, speak up! Patients over Paperwork Initiative is being looked at to help significantly cut ...
Spotlight: Anatomy Images
June 13th, 2019 - Brittney Murdock, QCC, CMCS, CPC
When viewing CPT codes, Find-A-Code offers detailed anatomy images and tables to help with coding. For example 28445 offers a table with information to assist classification of gustilo fractures: Click on the image preview from the code information page to expand the image.