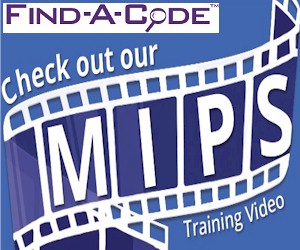 Cybersecurity - Are you sure you are secure?
August 4th, 2017 - Wyn Staheli
0 Votes -

Sign in

to vote or comment.
---
An article by Medical Economics highlights the June report of the Health Care Industry Cybersecurity Task Force. Their report confirmed once again that healthcare providers are not adequately addressing cybersecurity as part of the compliance programs. The threat of hackers is very real and providers need to ensure that they have taken steps to mitigate the risks associated with a cyberattack.
The report gave 6 critical steps providers need to take:
Ensure that operating systems and antivirus software are updated with available upgrades and patches.


Establish policies against opening emails and attachments from unknown sources and continuously educate staff about those policies.


Hire a cybersecurity firm to conduct penetration tests, a common practice in other industries, where security professionals test their clients' computer systems and staff to find vulnerabilities that attackers could exploit.


Consider implementing technologies that allow staff to open suspicious emails and attachments in a contained environment, segregated from other systems.


Prohibit unauthorized access to patient data; enforce passcodes, automatic logoffs, access controls and mobile device policies to ensure only authorized personnel can access records.


Review your data recovery and business continuity plans to ensure your practice can access backup files and, thus, continue operations in the event of a cyberattack, a fire in your server room, an Internet outage, etc.
Complete and Easy HIPAA Compliance has been updated for 2017 and includes forms, logs, and policy templates to help your practice be HIPAA compliant.
###
Questions, comments?
If you have questions or comments about this article please contact us. Comments that provide additional related information may be added here by our Editors.
Comments
Aug 22nd, 2017 - ChrisW
Comment:
I purchased the HPIAA book, every office should have one, it is very helpful I learned about things I had no idea existed. I feel I am much more prepaired and secure.
Latest articles: (any category)
Escharotomy Procedural Cross-Walking CPT to ICD-10-PCS
November 10th, 2017 - Brandon Dee Leavitt CPC, QCC
An Escharotomy is used for "local treatment of burned surface" per the AMA Guidelines, when incisions are performed on the burn site. Notice, when cross-walking 16035 or 16036 to inpatient codes, Find-A-Code crosswalks lead to Body System H, Operation 8 - Division of the skin, and Operation N -...
Four Final Rules Affecting CMS Payments for 2018
November 7th, 2017 - Wyn Staheli
It's a season for changes. CMS just finalized four rules which directly impact the following payment systems: Physician Fee Schedule Final Policy, Payment, and Quality Provisions for CY 2018 Hospital OPPS and ASC Payment System and Quality Reporting Programs Changes for 2018 HHAs: Payment Changes for 2018 Quality Payment Program Rule for Year 2 This ...
CMS Proposes to Revise Evaluation & Management Guidelines
October 26th, 2017 - BC Advantage
According to the recently released 2018 Physician Fee Schedule Proposed Rule, published in the Federal Register, dated July 21, 2017, the Centers for Medicare & Medicaid Services (CMS) acknowledges that the current Evaluation and Management (E/M) documentation guidelines create an administrative burden and increased audit risk for providers. In response, ...
Summary of OIG Reports for Chiropractic
October 23rd, 2017 - Evan M. Gwilliam DC MBA BS CPC CCPC QCC CPC-I MCS-P CPMA CMHP
The Office of the Inspector General was created to protect the integrity of the U.S. Department of Health and Human Services. They investigate fraud, waste, and abuse in HHS programs and make recommendations to various enforcement agencies. Every few years they investigate chiropractic services. Here is a summary of the reports the ...
Physicians Reciprocal Billing Arrangements
October 18th, 2017 - Chris Woolstenhulme, CPC, CMRS
A reciprocal billing arrangement is when there is an agreement between physicians to cover each others practice. A physician or his practice may set up reciprocal billing arrangements with one or more physicians to cover another practice or their own practice. There is certain criteria that must...
Your NAMAS Weekly Auditing & Compliance Tip for October 6, 2017
October 6th, 2017 - NAMAS
October 6, 2017 Acronyms and Abbreviations: When You Fall Into The Grey Area We've all been there... you are coding or auditing, and then a note comes up that is not like the ones you've reviewed before. The language is unclear, the acronym(s) could mean so many different things, and it's hard to get ...
HIPAA Disclosures to Family, Friends, and Others Involved in an Individual's Care and for Notification
October 6th, 2017 - Wyn Staheli
In light of recent tragic events, the OIG has released a reminder that HIPAA allows for certain disclosures in these types of situations. The reminder dated October 3, 2017 states the following: Following the recent mass shooting in Las Vegas, the HHS Office for Civil Rights (OCR) is taking this opportunity ...