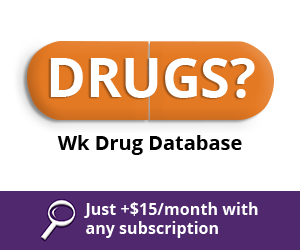 International Classification of Diseases (ICD)-10 Code Updates and Impact to 4th Quarter 2016 Eligible Professional Medicare Quality Programs
December 15th, 2016 - CMS.gov
0 Votes -

Sign in

to vote or comment.
---
CMS.gov - On October 1, 2016, new International Classification of Diseases (ICD)-10-CM and ICD-10-PCS code sets went into effect. Updating of these codes traditionally occurs on an annual basis, however, during the immediate years leading up to the ICD-9 to ICD-10 transition there was an extended freeze to code updates to support a smooth transition. Therefore, for fiscal year (FY) 2017, updates and revisions include changes since the last completed update (October 1, 2013).
As a result of the consolidated coding updates, a large number of new codes were added or removed from the ICD-10 code set. The Centers for Medicare & Medicaid Services (CMS) is acutely aware of the relationship between the ICD-10 update and quality reporting. Under the Physician Quality Reporting System (PQRS), calendar year (CY) 2016 is the performance period for (1) the 2018 PQRS and Value Modifier payment adjustments and (2) for eligible professionals (EPs) who were part of a Shared Savings Program ACO participant TIN in 2015 and are reporting outside their accountable care organization (ACO) for the special secondary reporting period, because their ACO failed to report on their behalf for the 2015 PQRS performance period.
CMS has examined impact to quality measures and has determined that the ICD-10 code updates will impact CMS's ability to process data reported on certain quality measures for the 4th quarter of CY 2016. Therefore, CMS will not apply the 2017 or 2018 PQRS payment adjustments, as applicable, to any EP or group practice that fails to satisfactorily report for CY 2016 solely as a result of the impact of ICD-10 code updates on quality data reported for the 4th quarter of CY 2016. The Value Modifier program will consider solo practitioners and groups, as identified by their taxpayer identification number (TIN), who meet reporting requirements in order to avoid the PQRS payment adjustment (either as a group or by having at least 50% of the individual eligible professionals in the TIN avoid the PQRS adjustment) to be "Category 1," meaning they will not incur the automatic downward adjustment under the Value Modifier program.
Consistent with previously communicated eCQM reporting requirements, eligible professionals must submit eCQM data corresponding to the 2015 versions of the measure specifications and value sets (2015 Annual Update) for 4th quarter 2016 reporting.
For the 2017 performance period, CMS will publish an addendum containing updates relevant to the ICD-10 value sets for eCQMs in the Merit-based Incentive Payment System Program (MIPS). CMS will provide additional information on the addendum later this year.
###
Questions, comments?
If you have questions or comments about this article please contact us. Comments that provide additional related information may be added here by our Editors.
Latest articles: (any category)
Q/A: How Many Diagnosis Codes do I use?
April 15th, 2019 - Wyn Staheli, Director of Research
Question: My patient has a lot of chronic conditions. Do I need to include all these on the claim? I know that I can have up to 12 diagnoses codes on a single claim. What if I need more than that? Answer: More is not always better. You only need to ...
Watch out for People-Related 'Gotchas'
April 15th, 2019 - Wyn Staheli, Director of Research
In Chapter 3 — Compliance of the ChiroCode DeskBook, we warn about the dangers of disgruntled people (pages 172-173). Even if we think that we are a wonderful healthcare provider and office, there are those individuals who can and will create problems. As frustrating as it may be, there are ...
Q/A: What do I do When a Medicare Patient Refuses to Sign an ABN?
April 8th, 2019 - Wyn Staheli, Director of Research
Question: What do I do when a Medicare patient refuses to sign an ABN? Answer: That depends on whether the patient is still demanding to have/receive the service/supply. If they aren't demanding the service, then there is no need to force the issue. Just make sure that you still have an ...
Prepayment Review Battle Plan
April 8th, 2019 - Wyn Staheli, Director of Research
Any type of payer review can create some headaches for providers and cause problems for a healthcare office. Even for a practice that has taken administrative steps to try and prevent a prepayment review, it can still happen. A prepayment review means that you must include documentation WITH your claim. ...
Looking Ahead - Changes in Dentistry!
April 3rd, 2019 - Christine Taxin
In the next 10 years, what is the biggest change dentistry will experience? FW: We all know healthcare in the U.S. is changing rapidly. Dentistry is no exception. My opinion is that several big changes are forthcoming. Most often, I think about changes that benefit patients and/or providers. Here are three ...
Q/A: I Submitted a Claim to the VA and it's Being Denied. Why?
April 1st, 2019 - Wyn Staheli, Director of Research
I submitted a claim to the VA and it's being denied. Why? There are several reasons why your claim might be denied by the Veterans Administration (VA). However, without more information about the claim itself (e.g., services billed), we can only provide the following general information about the VA and chiropractic ...
Corrections and Updates
April 1st, 2019 - Wyn Staheli, Director of Research
One constant in our industry is change. Policies change, contracts change, and there are updates. Also, people aren't perfect and mistakes can be made. So this article will cover a variety of topics. Published Articles We appreciate feedback from our valued customers. We have received feedback regarding two of our articles which ...