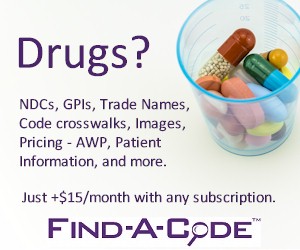 Collect More Cash from Patients
August 11th, 2017 - Christine Taxin
0 Votes -

Sign in

to vote or comment.
---


One of the easiest things a practice can do to increase collections makes it easier for patients to pay by whatever method they have available at the time of the visit, says Christine Taxin Adjunct Professor at NYU Dental School and Owner of Links2Success.biz.
This includes accepting credit and debit cards, cash or check. Third party companies such as Care Credit are more important than ever. Practices should invest time upfront to know what insurance the patient has and what the copay will be, whether it's through a third-party or by assigning staff to look up the data before the visit.
Practices can also keep a patient's credit card on file along with an agreement that the practice can use it for billing. Links2Success warns that there are specific rules for storing this data that come from the card issuers, including tracking system access and regularly testing security.
As health insurance costs shift away from payers toward patients in the form of higher copays and deductibles, physicians must have a firm grasp of their practices' cash flow if they want to survive in a changing industry. All patients even if they go in a network will have deductibles and copays to make. As a new member to the Medicare system, not only am I paying for the insurance but must meet the guidelines of deductible and copayments before any treatment is rendered. If you are billing medical for a bigger case or a case not covered by dental, all patients will have to pay a deductible, so in the end, you are able to save the patients thousands of dollars.
Experts agree that as patients are expected to pay more, the risks of a cash flow shortage for practice increases, because consumers aren't as reliable as insurers when it comes to payments, and some patients can't pay the full bill— or any part of it—on their own.
Consumers pay more than twice as slowly as commercial payers, and rank medical bills seventh in importance, behind cell phones and internet providers, according to research from global consulting firm McKinsey & Co. Medical providers are often the last to be paid, assuming there is any money left at the end of the month. Data from the National Center for Health Statistics indicate that 25% of families have an unpaid healthcare bill, 20% are paying a medical bill over time and 10% have a medical bill they cannot pay at the time of service.
"Consumers opt for the lower-priced insurance with the high deductible, because they are optimistic they won't have to use it," says Andrew Graham, MBA, president and chief executive officer of Clinic Service, a Denver-based healthcare consulting firm. "When the deductible shows up, they are shocked. They don't always understand the deductible requires funding on their end."
Practices are especially vulnerable to a cash crunch in the first few months of the year when deductibles reset, shifting the entire payment burden onto the patient. With the trend of rising deductibles and more patient payment responsibility expected to increase, practices must be more vigilant about cash flow to enable them to get through the lean months and ensure they have enough cash to operate throughout the year.
"Cash flow has never been more important than it is now," says Graham.
---
Christine Taxin
Links2Success
36 Abington Avenue
Ardsley, New York 10502
United States of America
###
Questions, comments?
If you have questions or comments about this article please contact us. Comments that provide additional related information may be added here by our Editors.
Latest articles: (any category)
Behavioral Health Provider Types
October 3rd, 2017 - Raquel
In the behavioral health profession there are a several different types of providers with varying degrees and credentials. Third party payer coverage, billing requirements, and reimbursement vary depending on the practitioner's professional type or specialty. Also, it is important to be aware...
Annual Wellness Visit & Health Risk Assessment
September 30th, 2017 - Find-A-Code
Coding tips regarding Annual Wellness Visit and Health Risk Assessments
How to Properly Report Prolonged Evaluation and Management Services
September 13th, 2017 - Aimee Wilcox
Have you ever had a patient take more time with the provider than they were scheduled for? Do you understand which codes to report and the rules that govern them to allow for better reimbursement? Prolonged Service codes were created just for that reason but you must carefully follow the documentation ...
Auditing Prolonged Evaluation and Management Services
September 12th, 2017 - Aimee Wilcox
At times, there are patients who require prolonged face-to-face time with the provider to discuss or be counseled about their condition, plan of care, risks, complications, alternative therapies, or other medical issues. When E/M services go wild, taking significantly longer than the typical time associated with it, that direct face-to-face ...
Medicare Improper Payment Report (2016)
September 1st, 2017 - Wyn Staheli
The Medicare Improper Payment Report for 2016 has been released by the OIG. Please note that the improper payment rate does not measure fraud. Rather, it estimates the payments that did not meet Medicare coverage, coding, and billing rules. The estimated Medicare FFS payment accuracy rate (claims...
Quality Measures for Chiropractic - 2017
August 29th, 2017 - Wyn Staheli
Performance Measurement Codes for Chiropractic: Although there are hundreds of Performance Measurement (PM) services and events, only two may be reported for chiropractors for the 2017 reporting year. Pain Assessment and Follow-Up 131 ENCOUNTER: 90791, 90792, 92002, 92004, 92012, 92014, 92507, 92508, 92526, 96116, 96118, 96150, 96151, 97161, 97162, 97163, 97164, 97165, 97166, 97167, ...
VA Patient-Centered Community Care and Veterans Choice Program: Worth it for Providers?
August 23rd, 2017 - Jared Staheli
As the opportunities for providers outside the VA system expand in order to meet demand, you may be interested in offering services to veterans and the VA, if you are not already. With overwhelming bipartisan support, the opportunities are not likely to abate, but are those opportunities worth it for ...