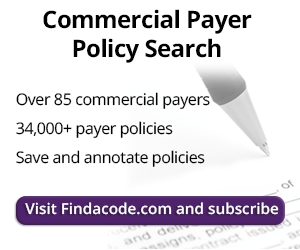 False Claim Penalties Increase Again
April 10th, 2017 - Wyn Staheli
0 Votes -

Sign in

to vote or comment.
---
On February 3, 2017, the Department of Justice (DOJ) issued a Final Rule to increase the civil monetary penalties assessed under the False Claims Act (FCA), due to inflation for the year 2017, to an all-time high of $10,957 (minimum) to $21,916 (maximum). Thirty years ago, in 1986, Congress amended the False Claims Act to provide the government with a more effective way of protecting against false claims and fraud in waste and abuse of federal monies used to fund healthcare programs like Medicare, Medicaid, and TRICARE. At that time, they set the fines at $5,000 (minimum) to $10,000 (maximum) per false claim submitted to these federally funded programs. Since that time, we have seen those penalties first raised to $5,500-$11,000 and just last August (2016) they almost doubled the previous penalty rate, raising them to a minimum of $10,781.40 and maximum of $21,562.80 per claim.
This new announcement has some people asking "Are these fines and penalties too steep?" Such significant increases in penalties have raised concerns of whether the government has gone too far and whether or not there is recourse under the Eighth Amendment of the Constitution, which states, "Excessive bail shall not be required, nor excessive fines imposed, nor cruel and unusual punishments inflicted." In the 2016 fiscal year ending September 30th, the DOJ obtained more than $4.7 billion in settlements and judgments from civil cases involving fraud and false claims according to Principal Deputy Assistant Attorney General Benjamin C. Mizer, head of the Justice Department's Civil Division.
Looking at these settlement numbers, your organization MUST ask this important question: "Have we implemented a solid compliance plan to address potential risk?" It is essential to have an internal compliance program for your organization, which includes regular auditing of medical records and claims reporting to ensure proper documentation and coding practices are in place. Training and education should be a vital part of the compliance program to aid providers and staff, responsible for documenting and coding medical claims, understand the requirements of these federally-funded healthcare programs.
Getting Help
To learn more about compliance, get our specialty specific Reimbursement Guides and DeskBooks. They offer guidance about important reimbursement issues facing your specialty and the industry as a whole, including documentation standards, common billing problems, and compliance regulations related to these OIG fine increases. CLICK HERE for more information.
Remember: Find-A-Code offers important coding information on the code information page (e.g., NCCI Edits, Cross-A-Code™, Medicare Payer Guidelines, Commercial Payer Policies), as well as helpful tools such as Scrub-A-Claim™.
###
Questions, comments?
If you have questions or comments about this article please contact us. Comments that provide additional related information may be added here by our Editors.
Latest articles: (any category)
Don't Let Your QPro Certification(s) Expire! Your Certifications Matter!
June 20th, 2019 - Chris Woolstenhulme, QCC, CMCS, CPC, CMRS
Hello QPro Members, Just a friendly reminder!                                                                                        ...
How to Properly Report Monitoring Patients Taking Blood-thinning Medications
June 18th, 2019 - Wyn Staheli, Director of Research
Codes 93792 and 93792, which were added effective January 1, 2019, have specific guidelines that need to be followed. This article provides some guidance and tips on properly reporting these services.
A United Approach
June 14th, 2019 - Namas
A United Approach As auditors, we all have a different perspective when evaluating documentation. It would be unreasonable to think that we all view things the same way. In my opinion, differing perspectives are what makes a great team because you can coalesce on a particular chart, work it through and ...
Documentation of E/M services for Neurology (Don't Forget the Cardiology Element)
June 13th, 2019 - Chris Woolstenhulme, QCC, CMCS, CPC, CMRS
According to Neurology Clinical Practice and NBIC, the neurologic exam is commonly lacking in documentation due to the extensive requirements needed to capture the appropriate revenue. With the lack of precise documentation, it results in a lower level of E/M than that which is more appropriate, which can cost a physician a lot ...
Medicare Now Reimburses for Remote Monitoring Services (G2010)
June 13th, 2019 - Aimee Wilcox, CPMA, CCS-P, CST, MA, MT, Director of Content
Medicare's 2019 Final Rule approved HCPCS code G2010 for reimbursement, which allows providers to be paid for remote evaluation of images or recorded video submitted to the provider (also known as "store and forward") to establish whether or not a visit is required. This allows providers to get paid for ...
Now is Your Chance to Speak Up! Tell CMS What You Think!
June 13th, 2019 - Chris Woolstenhulme, QCC, CMCS, CPC, CMRS
CMS is asking for your input, we all have ideas on how we would change healthcare documentation requirements and get rid of the burdensome requirements and regulations if it were up to us, so go ahead, speak up! Patients over Paperwork Initiative is being looked at to help significantly cut ...
Spotlight: Anatomy Images
June 13th, 2019 - Brittney Murdock, QCC, CMCS, CPC
When viewing CPT codes, Find-A-Code offers detailed anatomy images and tables to help with coding. For example 28445 offers a table with information to assist classification of gustilo fractures: Click on the image preview from the code information page to expand the image.