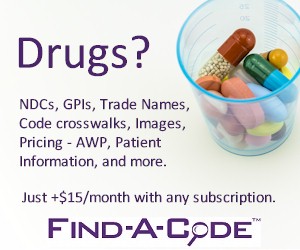 Annual Wellness Visit & Health Risk Assessment
September 30th, 2017 - Find-A-Code
0 Votes -

Sign in

to vote or comment.
---
---
G0438 (INITIAL) G0439 (SUBSEQUENT)
---
Annual Wellness Visits are not the same thing as other types of wellness visits. They are very specific requirements as outlined in the information that follows. Note that these codes are covered by Medicare.

Annual wellness visit;

G0438 includes a personalized prevention plan of service (PPS), initial visit
G0439 includes a personalized prevention plan of service (PPS), subsequent visit
Explanation
Annual Wellness Visits (AWV) must include a Personalized Prevention Plan of Service (PPPS) and a Health Risk Assessment .
Coding Tips
These annual wellness codes were created by Medicare, however they may be covered by other payers so check with individual payer policies.
An AWV is not the same as an Initial Preventive Physical Examination (IPPE) which is also payable by Medicare. See Resource 480 for details by CMS on what to include for an IPPE.
This is not the same as an annual routine physical checkup.
There are no deductibles or co-pays for Medicare beneficiaries.
Laboratory tests or other medical services are not part of the AWV, however, other medically necessary services may also be provided on the same date of service as an AWV. Be aware that deductibles, coinsurance/copayment for these services may apply.
Physician (a doctor of medicine r osteopathy)

Qualified non-pnysician practitioner (a physician assistant, nurse practitioner, or certified clinical nurse specialist)

Medical professional (including a health educator, registered dietitian, nutrition professional, or other licensed practitioner)

Team of such medical professionals who are working under the direct supervision of a physician (doctor of medicine or osteopathy)
Diagnoses
"Since CMS does not require a specific diagnosis code for the AWV, you may choose any appropriate diagnosis code. You must report a diagnosis code."
Modifiers
According to CMS, "When you provide a significant separately identifiable, medically necessary Evaluation and Management (E/M) service in addition to the AWV, Medicare may pay for the additional service. Report the Current Procedural Terminology (CPT) code with modifier 25."
---
96160, 96161 HEALTH RISK ASSESSMENT
---
| | |
| --- | --- |
| 96160 | Administration of patient-focused health risk assessment instrument (eg, health hazard appraisal) with scoring and documentation, per standardized instrument |
| 96161 | Administration of cargiver-focused health risk assessment instrument (eg, depression inventory) for the benefit of the patient, with scoring and documentation, per standardized instrument |
Alert: These were new codes for 2017. They replaced deleted code 99420.
According to the PPACA, a Health Risk Assessment (HRA):
must identify chronic diseases, injury risks, modifiable risk factors, and urgent health needs of the individual
may be furnished through an interactive telephonic or web-based program
may be offered during the encounter with a health care professional or through community-based prevention programs
may be provided through any other means appropriate to maximize accessibility and ease of use by beneficiaries, while ensuring the privacy of the beneficiaries.
The patient's health status and relevant conditions with risk adjusted HCCs (Hierarchical Condition Codes) assist CMS when tracking chronic conditions to help predict future healthcare needs, and is currently being used as a funding methodology. The idea is to risk adjust plan payments based on health status and demographic characteristics of an enrollee.
Coding Tips
Risk Assessments during an AWV are collected from self-reported information from the beneficiary, taking no more than 20 minutes. The beneficiary information and required elements can be found on the CMS web site, including assessment information and counseling the beneficiary.
###
Questions, comments?
If you have questions or comments about this article please contact us. Comments that provide additional related information may be added here by our Editors.
Latest articles: (any category)
Escharotomy Procedural Cross-Walking CPT to ICD-10-PCS
November 10th, 2017 - Brandon Dee Leavitt CPC, QCC
An Escharotomy is used for "local treatment of burned surface" per the AMA Guidelines, when incisions are performed on the burn site. Notice, when cross-walking 16035 or 16036 to inpatient codes, Find-A-Code crosswalks lead to Body System H, Operation 8 - Division of the skin, and Operation N -...
Four Final Rules Affecting CMS Payments for 2018
November 7th, 2017 - Wyn Staheli
It's a season for changes. CMS just finalized four rules which directly impact the following payment systems: Physician Fee Schedule Final Policy, Payment, and Quality Provisions for CY 2018 Hospital OPPS and ASC Payment System and Quality Reporting Programs Changes for 2018 HHAs: Payment Changes for 2018 Quality Payment Program Rule for Year 2 This ...
CMS Proposes to Revise Evaluation & Management Guidelines
October 26th, 2017 - BC Advantage
According to the recently released 2018 Physician Fee Schedule Proposed Rule, published in the Federal Register, dated July 21, 2017, the Centers for Medicare & Medicaid Services (CMS) acknowledges that the current Evaluation and Management (E/M) documentation guidelines create an administrative burden and increased audit risk for providers. In response, ...
Summary of OIG Reports for Chiropractic
October 23rd, 2017 - Evan M. Gwilliam DC MBA BS CPC CCPC QCC CPC-I MCS-P CPMA CMHP
The Office of the Inspector General was created to protect the integrity of the U.S. Department of Health and Human Services. They investigate fraud, waste, and abuse in HHS programs and make recommendations to various enforcement agencies. Every few years they investigate chiropractic services. Here is a summary of the reports the ...
Physicians Reciprocal Billing Arrangements
October 18th, 2017 - Chris Woolstenhulme, CPC, CMRS
A reciprocal billing arrangement is when there is an agreement between physicians to cover each others practice. A physician or his practice may set up reciprocal billing arrangements with one or more physicians to cover another practice or their own practice. There is certain criteria that must...
Your NAMAS Weekly Auditing & Compliance Tip for October 6, 2017
October 6th, 2017 - NAMAS
October 6, 2017 Acronyms and Abbreviations: When You Fall Into The Grey Area We've all been there... you are coding or auditing, and then a note comes up that is not like the ones you've reviewed before. The language is unclear, the acronym(s) could mean so many different things, and it's hard to get ...
HIPAA Disclosures to Family, Friends, and Others Involved in an Individual's Care and for Notification
October 6th, 2017 - Wyn Staheli
In light of recent tragic events, the OIG has released a reminder that HIPAA allows for certain disclosures in these types of situations. The reminder dated October 3, 2017 states the following: Following the recent mass shooting in Las Vegas, the HHS Office for Civil Rights (OCR) is taking this opportunity ...