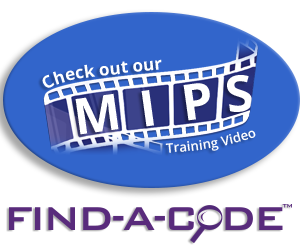 HIPAA Disclosures to Family, Friends, and Others Involved in an Individual's Care and for Notification
October 6th, 2017 - Wyn Staheli
0 Votes -

Sign in

to vote or comment.
---
In light of recent tragic events, the OIG has released a reminder that HIPAA allows for certain disclosures in these types of situations. The reminder dated October 3, 2017 states the following:
Following the recent mass shooting in Las Vegas, the HHS Office for Civil Rights (OCR) is taking this opportunity to clarify that the HIPAA Privacy Rule allows patient information to be shared for the following purposes and under the following conditions:

Disclosures to Family, Friends, and Others Involved in an Individual's Care and for Notification A HIPAA covered entity may share protected health information with a patient's family members, relatives, friends, or other persons identified by the patient as involved in the patient's care. A covered entity also may share information about a patient as necessary to identify, locate, and notify family members, guardians, or anyone else responsible for the patient's care, of the patient's location, general condition, or death. This may include, where necessary to notify family members and others, the police, the press, or the public at large. See 45 CFR 164.510(b).
The covered entity should get verbal permission from individuals or otherwise be able to reasonably infer that the patient does not object, when possible; if the individual is incapacitated or not available, covered entities may share information for these purposes if, in their professional judgment, doing so is in the patient's best interest.
For patients who are unconscious or incapacitated: A health care provider may share relevant information about the patient with family, friends, or others involved in the patient's care or payment for care, if the health care provider determines, based on professional judgment, that doing so is in the best interests of the patient.
In addition, a covered entity may share protected health information with disaster relief organizations that, like the American Red Cross, are authorized by law or by their charters to assist in disaster relief efforts, for the purpose of coordinating the notification of family members or other persons involved in the patient's care, of the patient's location, general condition, or death. It is unnecessary to obtain a patient's permission to share the information in this situation if doing so would interfere with the organization's ability to respond to the emergency.
Individuals, family members and friends may find more guidance on this topic at: https://www.hhs.gov/hipaa/for-individuals/family-members-friends/index.html
Health care professionals may find OCR's FAQs on Disclosures to Friends and Family Members at: https://www.hhs.gov/hipaa/for-professionals/faq/disclosures-to-family-and-friends

Disclosures to the Media or Others Not Involved in the Care of the Patient/Notification Upon request for information about a particular patient by name, a hospital or other health care facility may release limited facility directory information to acknowledge an individual is a patient at the facility and provide basic information about the patient's condition in general terms (e.g., critical or stable, deceased, or treated and released) if the patient has not objected to or restricted the release of such information or, if the patient is incapacitated, if the disclosure is believed to be in the best interest of the patient and is consistent with any prior expressed preferences of the patient. See 45 CFR 164.510(a). In general, except in the limited circumstances described elsewhere in this bulletin, affirmative reporting to the media or the public at large about an identifiable patient, or the disclosure to the public or media of specific information about treatment of an identifiable patient, such as specific tests, test results or details of a patient's illness, may not be done without the patient's written authorization (or the written authorization of a personal representative who is a person legally authorized to make health care decisions for the patient). See 45 CFR 164.508 for the requirements for a HIPAA authorization.
OCR offers an FAQ on disclosures to the media that offers additional information: https://www.hhs.gov/hipaa/for-professionals/faq/2023/film-and-media/index.html

Minimum Necessary For most disclosures, a covered entity must make reasonable efforts to limit the information disclosed to that which is the "minimum necessary" to accomplish the purpose. (Minimum necessary requirements do not apply to disclosures to health care providers for treatment purposes.) Covered entities may rely on representations from a public health authority or other public official that the requested information is the minimum necessary for the purpose. Internally, covered entities should continue to apply their role-based access policies to limit access to protected health information to only those workforce members who need it to carry out their duties. See 45 CFR §§ 164.502(b), 164.514(d).

OCR offers a number of FAQs on this topic at: https://www.hhs.gov/hipaa/for-professionals/faq/minimum-necessary
###
Questions, comments?
If you have questions or comments about this article please contact us. Comments that provide additional related information may be added here by our Editors.
Latest articles: (any category)
Don't Let Your QPro Certification(s) Expire! Your Certifications Matter!
June 20th, 2019 - Chris Woolstenhulme, QCC, CMCS, CPC, CMRS
Hello QPro Members, Just a friendly reminder!                                                                                        ...
How to Properly Report Monitoring Patients Taking Blood-thinning Medications
June 18th, 2019 - Wyn Staheli, Director of Research
Codes 93792 and 93792, which were added effective January 1, 2019, have specific guidelines that need to be followed. This article provides some guidance and tips on properly reporting these services.
A United Approach
June 14th, 2019 - Namas
A United Approach As auditors, we all have a different perspective when evaluating documentation. It would be unreasonable to think that we all view things the same way. In my opinion, differing perspectives are what makes a great team because you can coalesce on a particular chart, work it through and ...
Documentation of E/M services for Neurology (Don't Forget the Cardiology Element)
June 13th, 2019 - Chris Woolstenhulme, QCC, CMCS, CPC, CMRS
According to Neurology Clinical Practice and NBIC, the neurologic exam is commonly lacking in documentation due to the extensive requirements needed to capture the appropriate revenue. With the lack of precise documentation, it results in a lower level of E/M than that which is more appropriate, which can cost a physician a lot ...
Medicare Now Reimburses for Remote Monitoring Services (G2010)
June 13th, 2019 - Aimee Wilcox, CPMA, CCS-P, CST, MA, MT, Director of Content
Medicare's 2019 Final Rule approved HCPCS code G2010 for reimbursement, which allows providers to be paid for remote evaluation of images or recorded video submitted to the provider (also known as "store and forward") to establish whether or not a visit is required. This allows providers to get paid for ...
Now is Your Chance to Speak Up! Tell CMS What You Think!
June 13th, 2019 - Chris Woolstenhulme, QCC, CMCS, CPC, CMRS
CMS is asking for your input, we all have ideas on how we would change healthcare documentation requirements and get rid of the burdensome requirements and regulations if it were up to us, so go ahead, speak up! Patients over Paperwork Initiative is being looked at to help significantly cut ...
Spotlight: Anatomy Images
June 13th, 2019 - Brittney Murdock, QCC, CMCS, CPC
When viewing CPT codes, Find-A-Code offers detailed anatomy images and tables to help with coding. For example 28445 offers a table with information to assist classification of gustilo fractures: Click on the image preview from the code information page to expand the image.