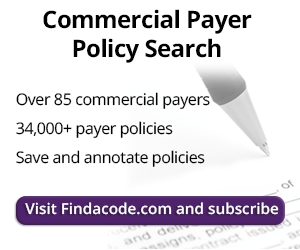 HIPAA Disclosures to Family, Friends, and Others Involved in an Individual's Care and for Notification
October 6th, 2017 - Wyn Staheli
0 Votes -

Sign in

to vote or comment.
---
In light of recent tragic events, the OIG has released a reminder that HIPAA allows for certain disclosures in these types of situations. The reminder dated October 3, 2017 states the following:
Following the recent mass shooting in Las Vegas, the HHS Office for Civil Rights (OCR) is taking this opportunity to clarify that the HIPAA Privacy Rule allows patient information to be shared for the following purposes and under the following conditions:

Disclosures to Family, Friends, and Others Involved in an Individual's Care and for Notification A HIPAA covered entity may share protected health information with a patient's family members, relatives, friends, or other persons identified by the patient as involved in the patient's care. A covered entity also may share information about a patient as necessary to identify, locate, and notify family members, guardians, or anyone else responsible for the patient's care, of the patient's location, general condition, or death. This may include, where necessary to notify family members and others, the police, the press, or the public at large. See 45 CFR 164.510(b).
The covered entity should get verbal permission from individuals or otherwise be able to reasonably infer that the patient does not object, when possible; if the individual is incapacitated or not available, covered entities may share information for these purposes if, in their professional judgment, doing so is in the patient's best interest.
For patients who are unconscious or incapacitated: A health care provider may share relevant information about the patient with family, friends, or others involved in the patient's care or payment for care, if the health care provider determines, based on professional judgment, that doing so is in the best interests of the patient.
In addition, a covered entity may share protected health information with disaster relief organizations that, like the American Red Cross, are authorized by law or by their charters to assist in disaster relief efforts, for the purpose of coordinating the notification of family members or other persons involved in the patient's care, of the patient's location, general condition, or death. It is unnecessary to obtain a patient's permission to share the information in this situation if doing so would interfere with the organization's ability to respond to the emergency.
Individuals, family members and friends may find more guidance on this topic at: https://www.hhs.gov/hipaa/for-individuals/family-members-friends/index.html
Health care professionals may find OCR's FAQs on Disclosures to Friends and Family Members at: https://www.hhs.gov/hipaa/for-professionals/faq/disclosures-to-family-and-friends

Disclosures to the Media or Others Not Involved in the Care of the Patient/Notification Upon request for information about a particular patient by name, a hospital or other health care facility may release limited facility directory information to acknowledge an individual is a patient at the facility and provide basic information about the patient's condition in general terms (e.g., critical or stable, deceased, or treated and released) if the patient has not objected to or restricted the release of such information or, if the patient is incapacitated, if the disclosure is believed to be in the best interest of the patient and is consistent with any prior expressed preferences of the patient. See 45 CFR 164.510(a). In general, except in the limited circumstances described elsewhere in this bulletin, affirmative reporting to the media or the public at large about an identifiable patient, or the disclosure to the public or media of specific information about treatment of an identifiable patient, such as specific tests, test results or details of a patient's illness, may not be done without the patient's written authorization (or the written authorization of a personal representative who is a person legally authorized to make health care decisions for the patient). See 45 CFR 164.508 for the requirements for a HIPAA authorization.
OCR offers an FAQ on disclosures to the media that offers additional information: https://www.hhs.gov/hipaa/for-professionals/faq/2023/film-and-media/index.html

Minimum Necessary For most disclosures, a covered entity must make reasonable efforts to limit the information disclosed to that which is the "minimum necessary" to accomplish the purpose. (Minimum necessary requirements do not apply to disclosures to health care providers for treatment purposes.) Covered entities may rely on representations from a public health authority or other public official that the requested information is the minimum necessary for the purpose. Internally, covered entities should continue to apply their role-based access policies to limit access to protected health information to only those workforce members who need it to carry out their duties. See 45 CFR §§ 164.502(b), 164.514(d).

OCR offers a number of FAQs on this topic at: https://www.hhs.gov/hipaa/for-professionals/faq/minimum-necessary
###
Questions, comments?
If you have questions or comments about this article please contact us. Comments that provide additional related information may be added here by our Editors.
Latest articles: (any category)
CMS and HHS Tighten Enrollment Rules and Increase Penalties
October 1st, 2019 - Wyn Staheli, Director of Research
This ruling impacts what providers and suppliers are required to disclose to be considered eligible to participate in Medicare, Medicaid, and Children's Health Insurance Program (CHIP). The original proposed rule came out in 2016 and this final rule will go into effect on November 4, 2019. There have been known problems ...
Federal Workers Compensation Information
October 1st, 2019 - Wyn Staheli, Director of Research
When federal employees sustain work-related injuries, it does not go through state workers compensation insurance. You must be an enrolled provider to provide services or supplies. The following are some recommended links for additional information about this program. Division of Federal Employees' Compensation (DFEC) website Division of Federal Employees' Compensation (DFEC) provider ...
E-Health is a Big Deal in 2020
September 16th, 2019 - Chris Woolstenhulme, QCC, CMCS, CPC, CMRS
The new 2020 CPT codes are on the way! We are going to see 248 new codes, 71 deletions, and 75 revisions. Health monitoring and e-visits are getting attention; 6 new codes play a vital part in patients taking a part in their care from their own home. New patient-initiated ...
Chiropractic 2020 Codes Changes Are Here
September 9th, 2019 - Wyn Staheli, Director of Research
There are some interesting coding changes which chiropractic offices will want to know about. Are codes that you are billing changing?
Q/A: Is the Functional Rating Index by Evidence-Based Chiropractic Valid?
September 9th, 2019 - Wyn Staheli, Director of Research
Question Is the Functional Rating Index, from the Institute of Evidence-Based Chiropractic, valid and acceptable? Or do we have to use Oswestry and NDI? Answer You can use any outcome assessment questionnaire that has been normalized and vetted for the target population and can be scored so you can compare the results from ...
List of Cranial Nerves
September 3rd, 2019 - Find-A-Code
Cranial nerves are involved with some of our senses such as vision, hearing and taste, others control certain muscles in the head and neck. There are twelve pairs of cranial nerves that lead from the brain to the head, neck and trunk. Below is a list of Cranial Nerves and ...
So How Do I Get Paid for This? APC, OPPS, IPPS, DRG?
August 21st, 2019 - Chris Woolstenhulme, QCC, CMCS, CPC, CMRS
You know how to find a procedure code and you may even know how to do the procedure, but where does the reimbursement come from?  It seems to be a mystery to many of us, so let's clear up some common confusion and review some of the main reimbursement systems.  One of the ...