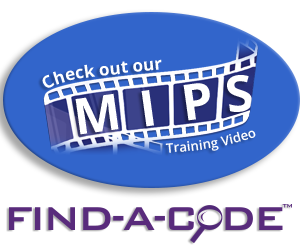 Dental Providers- So what are ICD 10 codes?
September 11th, 2017 - Christine Taxin
0 Votes -

Sign in

to vote or comment.
---
What has been your definition so far when asked about how they are different? What does an ICD-10 code look like? How does an ICD-10 code work?
Have you seen commercials about medical coding schools and wonder if the profession is right for you? With the field expected to grow faster than other occupations, now is the time to consider a future in medical coding.
There is a national shortage of certified medical coders in healthcare facilities, hospitals, and doctor's offices. Qualified medical coders can even choose to work their own hours from home. Add computer skills, and there are plenty of high paying opportunities for those willing to hit the books.
Links2Success will be opening an on line school, so you can learn the ins and outs of medical billing within the dental field. There are others who are teaching, however, our records have shown that hundreds of students have done our training and let us know the success stories. We will keep you in the loop for all changes, hold your hand on our platform and help you put together your first fee claims.
###
Questions, comments?
If you have questions or comments about this article please contact us. Comments that provide additional related information may be added here by our Editors.
Latest articles: (any category)
Healthcare Common Procedure Coding System (HCPCS)
August 13th, 2019 - Chris Woolstenhulme, QCC, CMCS, CPC, CMRS
There are three main code sets and Healthcare Common Procedure Coding System (HCPCS), is the third most common code set used. They are often called Level II codes and are used to report non-physician products supplies and procedures not found in CPT, such as ambulance services, DME, drugs, orthotics, supplies, ...
Q/A: I Billed 2 Units of L3020 and Claim was Denied. Why?
August 13th, 2019 - Brandy Brimhall, CPC, CMCO, CCCPC, CPCO, CPMA
Question: We billed 2 units of L3020 but were denied for not using the right modifiers. What should we do? Answer: Rather than submitting two units of the L3020 to indicate that the patient one orthotic for each foot, you would need to use modifiers identifying left foot and right foot. Appropriate coding ...
Will Medicare Change Their Rules Regarding Coverage of Services Provided by a Chiropractor?
August 13th, 2019 - Wyn Staheli, Director of Research
Two separate pieces of legislation introduced in the House of Representatives (H.R. 2883 and H.R. 3654) have the potential to change some of Medicare's policies regarding doctors of chiropractic. Find out what these two bills are all about and how they could affect Medicare policies.
The OIG Work Plan: What Is It and Why Should I Care?
August 9th, 2019 - Namas
The Department of Health and Human Services (HHS) founded its Office of Inspector General (OIG) in 1976 and tasked it with the responsibility to combat waste, fraud, and abuse within Medicare, Medicaid, and the other HHS programs. With approximately 1,600 employees, HHS OIG is the largest inspector general's office within ...
CMS Proposes to Reverse E/M Stance to Align with AMA Revisions
August 6th, 2019 - Wyn Staheli, Director of Research
On July 29, 2019, CMS released their proposed rule for the Medicare Physician Fee Schedule for 2020. Last year's final rule "finalized the assignment of a single payment rate for levels 2 through 4 office/outpatient E/M visits beginning in CY 2021." It also changed some of the documentation requirements (e.g., ...
Q/A: What if my Patient Refuses to Fill out the Outcome Assessment Questionnaire?
August 6th, 2019 - ChiroCode
Question: What if my Medicare patient refuses to fill out the outcome assessment questionnaire? Answer: Inform the patient that Medicare requires that you demonstrate functional improvement in order for them to determine if the care is medically necessary. In other words, they may have to pay for the care out of pocket if ...
The Slippery Slope For CDI Specialists
August 2nd, 2019 - Namas
Who knew that when Jack & Jill when up the hill to fetch a pail of water, they would have to ensure that in order to keep the level of water the same on the way back down, they would need to both support the pail. Many of you in this industry are ...