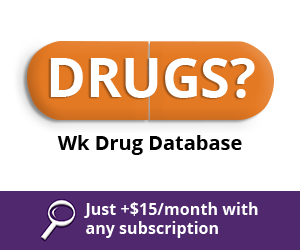 CMS Proposes to Revise Evaluation & Management Guidelines
October 26th, 2017 - BC Advantage
0 Votes -

Sign in

to vote or comment.
---
According to the recently released 2018 Physician Fee Schedule Proposed Rule, published in the Federal Register, dated July 21, 2017, the Centers for Medicare & Medicaid Services (CMS) acknowledges that the current Evaluation and Management (E/M) documentation guidelines create an administrative burden and increased audit risk for providers. In response, CMS announced its intention to undertake a multi-year effort with the input of providers and other stakeholders to revise the current E/M documentation guidelines. This revision will likely include removal of the history and exam documentation requirements.

CMS states in the provision: "Stakeholders have long maintained that both the 1995 and 1997 guidelines are administratively burdensome and outdated with respect to the practice of medicine, stating that they are too complex, ambiguous, and that they fail to distinguish meaningful differences among code levels. In general, we agree that there may be unnecessary burdens with these guidelines and that they are potentially outdated, and we believe this is especially true for the requirements for the history and the physical exam. The guidelines have not been updated to account for significant changes in technology, especially electronic health record (EHR) use, which presents challenges for data and program integrity and potential upcoding given the frequently automated selection of code level."

While CMS conducts few audits on E/M visits relative to the volume of Medicare Physician Fee Schedule (PFS) services they comprise, they have repeatedly heard from practitioners about the administrative burden. CMS states in the proposed rule that their prior attempts to revise the guidelines met with a lack of stakeholder consensus and support, which contributed to the current policy that allows practitioners to use either the 1995 guidelines or 1997 guidelines, resulting in further complexity in determining or selecting the applicable requirements.

As a result, CMS is seeking input from a broad group of stakeholders, including patient advocates, on the specific changes they should undertake to reform the guidelines, reduce the associated burden, and better align E/M coding and documentation with the current practice of medicine.

CMS stated in the proposed rule that they are specifically seeking comment on how they might focus on initial changes to the guidelines for the history and physical exam as they believe documentation for these elements may be more significantly outdated, and that differences in Medical Decision Making (MDM) are likely the most important factors in distinctions between visits of different levels. Public comment on possibly eliminating the current focus on details of history and physical exam, and allow MDM and/or time to serve as the key determinant of E/M visit level is part of the proposed rule.

To view the 2018 Physician Fee Schedule Proposed Rule and submit comments, visit: www.federalregister.gov/documents/2017/07/21/
2017-14639/medicare-program-revisions-to-paymentpolicies-under-the-physician-fee-schedule-and-otherrevisions.
Source: MAB - E-medbill.com
###
Questions, comments?
If you have questions or comments about this article please contact us. Comments that provide additional related information may be added here by our Editors.
Latest articles: (any category)
Muscle Testing and Range of Motion Information
November 8th, 2018 - Wyn Staheli, Director of Research
Be sure to understand the unique code requirements for Muscle and Range of Motion Testing.
Medi-Cal Coverage Criteria for Hospital Beds and Accessories
November 7th, 2018 - Raquel Shumway
Medi-Cal coverage of child and adult hospital beds and accessaries. What is covered and what documentation is required.
Are you Ready for CMS' 2019 Medicare Physician Fee Schedule Final Rule?
November 7th, 2018 - Wyn Staheli, Director of Research
The waiting is over, the Final Rule for CMS' 2019 Medicare Physician Fee Schedule (MPFS) is available - all 2,379 pages for those looking for a little light reading. As anticipated, there are some pretty significant changes. Most of us were carefully watching the proposed changes to the Evaluation and ...
How to Use Modifier Indicators with NCCI Edits (2018-10-31)
October 31st, 2018 - Chris Woolstenhulme, QCC, CMCS, CPC, CMRS
To verify if clinical circumstances might justify the use of a modifier when billing code pairs, look at the NCCI edits and the modifier indicator.  Medicare may have restrictions on the use of a modifier used to bypass an edit.  This important part of coding can alert a payer or ...
Anesthesia and Pain Management
October 31st, 2018 - Chris Woolstenhulme, QCC, CMCS, CPC, CMRS
Anesthesia and Pain management is under close watch from the OIG according to a report from Anesthesia Business consultants, they stated, "The Health and Human Services Office of Inspector General (HHS OIG) reports in its most recent Semi-annual Report to Congress that in FY 2017 it brought criminal actions against 881 individuals or organizations ...
Common Allergy CPT Codes and MUEs
October 30th, 2018 - Find-A-Code™
Below is a list of common CPT codes for Allergy and Immunology. Each code is listed with the following information: Medicare Unlikely Edits (MUEs) for both a Non-Facility (NF) and Facility (F) setting. Professional/Technical Component (PC/TC) Indicator. Key Indicator or Procedure Code Status Indicator, which is a Medicare assigned "Indicator" to each code in ...
Allergy Testing 10/29/2018
October 29th, 2018 - Chris Woolstenhulme, QCC, CMCS, CPC, CMRS
Allergy testing may be performed due to exaggerated sensitivity or hypersensitivity.  Using findings based on the patient's complaint and face-to-face exam. Testing may be required to identify and determine a patient's immunologic sensitivity or reaction to certain allergens using certain CPT codes.  According to CMS, LCD 33261, allergy testing can be ...