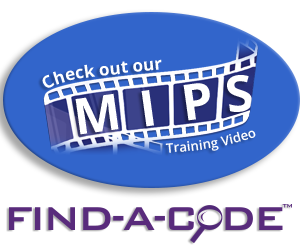 CMS Proposes to Revise Evaluation & Management Guidelines
October 26th, 2017 - BC Advantage
0 Votes -

Sign in

to vote or comment.
---
According to the recently released 2018 Physician Fee Schedule Proposed Rule, published in the Federal Register, dated July 21, 2017, the Centers for Medicare & Medicaid Services (CMS) acknowledges that the current Evaluation and Management (E/M) documentation guidelines create an administrative burden and increased audit risk for providers. In response, CMS announced its intention to undertake a multi-year effort with the input of providers and other stakeholders to revise the current E/M documentation guidelines. This revision will likely include removal of the history and exam documentation requirements.

CMS states in the provision: "Stakeholders have long maintained that both the 1995 and 1997 guidelines are administratively burdensome and outdated with respect to the practice of medicine, stating that they are too complex, ambiguous, and that they fail to distinguish meaningful differences among code levels. In general, we agree that there may be unnecessary burdens with these guidelines and that they are potentially outdated, and we believe this is especially true for the requirements for the history and the physical exam. The guidelines have not been updated to account for significant changes in technology, especially electronic health record (EHR) use, which presents challenges for data and program integrity and potential upcoding given the frequently automated selection of code level."

While CMS conducts few audits on E/M visits relative to the volume of Medicare Physician Fee Schedule (PFS) services they comprise, they have repeatedly heard from practitioners about the administrative burden. CMS states in the proposed rule that their prior attempts to revise the guidelines met with a lack of stakeholder consensus and support, which contributed to the current policy that allows practitioners to use either the 1995 guidelines or 1997 guidelines, resulting in further complexity in determining or selecting the applicable requirements.

As a result, CMS is seeking input from a broad group of stakeholders, including patient advocates, on the specific changes they should undertake to reform the guidelines, reduce the associated burden, and better align E/M coding and documentation with the current practice of medicine.

CMS stated in the proposed rule that they are specifically seeking comment on how they might focus on initial changes to the guidelines for the history and physical exam as they believe documentation for these elements may be more significantly outdated, and that differences in Medical Decision Making (MDM) are likely the most important factors in distinctions between visits of different levels. Public comment on possibly eliminating the current focus on details of history and physical exam, and allow MDM and/or time to serve as the key determinant of E/M visit level is part of the proposed rule.

To view the 2018 Physician Fee Schedule Proposed Rule and submit comments, visit: www.federalregister.gov/documents/2017/07/21/
2017-14639/medicare-program-revisions-to-paymentpolicies-under-the-physician-fee-schedule-and-otherrevisions.
Source: MAB - E-medbill.com
###
Questions, comments?
If you have questions or comments about this article please contact us. Comments that provide additional related information may be added here by our Editors.
Latest articles: (any category)
CMS Compliance Guidelines Focused Trainings
April 9th, 2018 - Christine Woolstenhulme, QCC, CMCS, CPC, CMRS
Since the publication of the Compliance Program Guidelines in 2012, the Medicare Part C & D Oversight and Enforcement Group, Division of Compliance Enforcement, has presented a series of focused trainings for the industry on the application of the seven elements of an effective compliance program. These trainings are designed ...
Home Oxygen Therapy – Medical Record Requirements
March 27th, 2018 - Raquel Shumway
Medical Records must contain sufficient documentation to substantiate the need for Home Oxygen Therapy. Information to be included in the documentation.
Home Oxygen Therapy – Written Order Prior to Delivery (WOPD)
March 27th, 2018 - Raquel Shumway
A Written Order (Prescription) Prior to Delivery (WOPD) must be provided to the supplier BEFORE the supplier delivers the oxygen and/or equipment to the patient. The WOPD may be completed by an employee of the physician, but the physician must review, sign, and date the WOPD. An NP, CNS, or PA may...
Q/A: Which Modifiers to Use When Billing 44005 and 36556 Together
March 26th, 2018 - Chris Woolstenhulme QCC, CMCS, CPC, CMRS
I have a denial for 44005 and 36556 being billed together. I added modifiers 51, 59, and Q6 to 36556 but I am afraid it will deny again?
Q/A: Billing for GI Anesthesia
March 21st, 2018 - Chris Woolstenhulme, QCC, CMCS, CPC, CMRS
Medicare's policy requires the use of a different code when a screening colonoscopy becomes a diagnostic procedure requiring you to bill with CPT code 00811 when treating a Medicare Beneficiary.
Documentation for Enteral Nutrition
March 9th, 2018 - Medicare Learning Network
The Medicare Learning Network provides guidance on required documentation for enteral nutrition. ...
Documentation for Negative Pressure Wound Therapy
March 9th, 2018 - Medicare Learning Network
The Medicare Learning Network provides guidance on required documentation for negative pressure wound therapy.