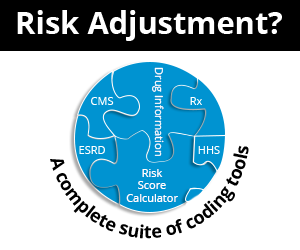 CAM Cost Considerations for Chiropractic Tenants
August 17th, 2017 - By Jeff Grandfield and Dale Willerton – The Lease Coach
0 Votes -

Sign in

to vote or comment.
---
Readers of our new book, Negotiating Commercial Leases & Renewals FOR DUMMIES, will learn (in-part) that Common Area Maintenance (CAM / Operating Cost) charges for tenants come in two flavors: honest mistakes or dishonest calculations. In a building where the property is fully or close to fully occupied, the landlord may have less reason to try to profit from Common Area Maintenance charges but may still try to enhance the property with the tenant's money.
When a commercial property has several vacancies, the landlord, typically, will be responsible for paying his proportionate share for the vacant units. Some landlords try to avoid paying for any of the CAM charges on the vacancies by adding language into the lease agreement that spreads out the obligations for the vacant spaces amongst the current tenants. In some situations, chiropractic tenants can be carrying a very heavy financial burden if the property is not fully leased.
Ideally you are able or were able to negotiate concise and reasonable CAM language in your initial lease with your landlord. That said, even the most detailed lease may result in issues with CAM so communicating with your landlord (both verbally and in writing) about any CAM concerns you may have is imperative. And don't wait too long to ask your questions because your lease may stipulate a statute of limitations on adjustments. Sometimes the problem comes from the property manager; however, at other times, it originates from the owner or landlord taking advantage of tenants.
Chiropractic tenants should consider the following points:
Classify Common Area: Common area is the area of a building used by all tenants and their customers. Examples of common area include lobbies, corridors and restrooms. Parking facilities, malls, sidewalks, landscaped areas, public toilets and truck and service facilities may be included as common areas when calculating the tenant's share of building Operating Expenses.
Negotiate the Operating Costs as Rent: You may well hear from most commercial real estate professionals that Operating Costs are not negotiable; there are, however, aspects of these costs that can indeed be changed to the commercial tenant's favor. The landlord wants to make sure that the tenants pay for all the Operating Costs for the property. There's nothing unusual about that. But when The Lease Coach analyzes Operating Costs for groups of tenants in a building, we frequently find that the tenants are subsidizing capital improvements that the landlord is using to enhance or increase the building's value. Negotiating to cap increases to certain costs or excluding certain items from Operating Costs can help keep these in check.
Look at What You're Paying For: The majority of commercial lease agreements may stipulate the specific components of the Operating Costs that the tenants need to pay for. Typical examples include general maintenance, painting, lawn cutting, snow removal, property insurance and so on. Almost every lease agreement has an Operating Cost clause and typically defines these Common Area Maintenance charges in a short – or long-form manner. From a chiropractic tenant's perspective, longer is better because it creates certainty.
Understand why Proportionate Share Counts: If a chiropractic tenant occupies seven percent of a commercial property, they can typically be required to pay seven percent – their proportionate share – of the Operating Costs as additional rent. (JEFF – Is seven percent of a commercial property a good, average size for a chiropractic tenant to lease?) But not all tenants used Operating Costs proportionately. For example, would a hair stylist or your chiropractic practice use more water? Have your proportionate share of the CAM costs (as a percentage number) actually stated in the lease agreement. And don't be afraid to question or dispute the Operating Costs and your proportionate share.
For a copy of our free CD, Leasing Do's & Don'ts for Chiro Tenants, please e-mail your request to JeffGrandfield@TheLeaseCoach.com.
Dale Willerton and Jeff Grandfield - The Lease Coach are Commercial Lease Consultants who work exclusively for tenants. Dale and Jeff are professional speakers and co-authors of Negotiating Commercial Leases & Renewals FOR DUMMIES (Wiley, 2013). Got a leasing question? Need help with your new lease or renewal? Call 1-800-738-9202, e-mail DaleWillerton@TheLeaseCoach.com / JeffGrandfield@TheLeaseCoach.com or visit www.TheLeaseCoach.com.
###
Questions, comments?
If you have questions or comments about this article please contact us. Comments that provide additional related information may be added here by our Editors.
Latest articles: (any category)
Why is HIPAA So Important?
October 11th, 2019 - Namas
Why is HIPAA So Important? Some may think that what they do to protect patient information may be a bit extreme. Others in specialty medical fields and research understand its importance a little more. Most of that importance lies in the information being protected. Every patient has a unique set of ...
Eliminating Consultation Codes?
October 10th, 2019 - Chris Woolstenhulme, QCC, CMCS, CPC, CMRS
There are a few payers that have joined with CMS in discontinuing payment for consultation codes. Most recently, Cigna stated that, as of October 19, 2019, they will implement a new policy to deny the following consultation codes: 99241, 99242, 99243, 99244, 99245, 99251, 99252, 99253, 99254 and 99255. United Healthcare announced they ...
Hypertension & ICD-10
October 7th, 2019 - Raquel Shumway
Hypertensive Diseases and ICD-10. Helps and examples for these codes.
CMS and HHS Tighten Enrollment Rules and Increase Penalties
October 1st, 2019 - Wyn Staheli, Director of Research
This ruling impacts what providers and suppliers are required to disclose to be considered eligible to participate in Medicare, Medicaid, and Children's Health Insurance Program (CHIP). The original proposed rule came out in 2016 and this final rule will go into effect on November 4, 2019. There have been known problems ...
Federal Workers Compensation Information
October 1st, 2019 - Wyn Staheli, Director of Research
When federal employees sustain work-related injuries, it does not go through state workers compensation insurance. You must be an enrolled provider to provide services or supplies. The following are some recommended links for additional information about this program. Division of Federal Employees' Compensation (DFEC) website Division of Federal Employees' Compensation (DFEC) provider ...
2020 Official ICD-10-CM Coding Guideline Changes Are Here!
October 1st, 2019 - Wyn Staheli, Director of Research
It's that time of year for offices to get ready for the ICD-10-CM code revisions. As part of that process, it's also good to know what is going on with the ICD-10-CM Official Guidelines for Coding and Reporting. In the examples listed below, strikeout text is deleted and highlighted text ...
The New ICD-10-CM Code Updates Are Here — Are You Ready?
October 1st, 2019 - Aimee Wilcox, CPMA, CCS-P, CST, MA, MT, Director of Content
Chapter 1: Certain Infectious and Parasitic Diseases (A00-B99) A small revision in the description changed[STEC] to (STEC) for B96.21, B96.22, B96.23. Remember, in the instructional guidelines, ( ) parentheses enclose supplementary words not included in the description (or not) and [ ] brackets enclose synonyms, alternative wording, or explanatory phrases. Chapter 2: ...