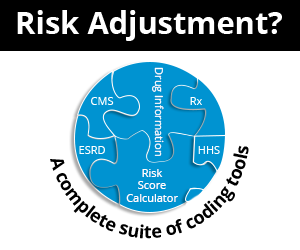 Medicare Announces New Cards to Be Issued
August 17th, 2017 - ChiroCode
0 Votes -

Sign in

to vote or comment.
---
Identity theft has become a major problem in the United States. As a prevention measure, the Centers for Medicare& Medicaid Services (CMS) is readying a fraud prevention initiative that removes Social Security numbers from Medicare cards to help combat identity theft, and safeguard taxpayer dollars.
Personal identity theft affects a large and growing number of seniors. People age 65 or older are increasingly the victims of this type of crime. Incidents among seniors increased to 2.6 million from 2.1 million between 2012 and 2014, according to the most current statistics from the Department of Justice. Two-thirds of all identity theft victims reported a direct financial loss.
Providers are reminded to always protect their patient's information. Information such as social security numbers, driver's license numbers and credit card information, if breached, can lead to financial ruin for the patient and the doctor. If a breach occurs, the physician must notify CMS and the Office of Civil Rights (OCR). This constitutes a HIPAA breach and will most likely result in fines and security measures such as Life-Lock® for their patients affected, for up to two years.
Medicare stated that new cards will no longer contain Social Security numbers, to combat fraud and illegal use. The new cards will use a unique, randomly-assigned number called a Medicare Beneficiary Identifier (MBI), to replace the Social Security-based Health Insurance Claim Number (HICN) currently used on the Medicare card. CMS will begin mailing new cards in April 2018 and will meet the congressional deadline for replacing all Medicare cards by April 2019. On May 31, 2017, CMS kicked-off a multi-faceted outreach campaign to help providers get ready for the new MBI.
Providers and beneficiaries will both be able to use secure look up tools that will support quick access to MBIs when they need them. There will also be a 21-month transition period where providers will be able to use either the MBI or the HICN further easing the transition
Work on this important initiative began many years ago, and was accelerated following passage of the Medicare Access and CHIP Reauthorization Act of 2015 (MACRA). CMS will assign all Medicare beneficiaries a new, unique MBI number which will contain a combination of numbers and uppercase letters. Beneficiaries will be instructed to safely and securely destroy their current Medicare cards and keep the new MBI confidential. Issuance of the new MBI will not change the benefits a Medicare beneficiary receives.
For more information, please visit: https://www.cms.gov/medicare/ssnri/index.html
Dr. Mario Fucinari is a member of the Carrier Advisory Committee for Medicare. He is a frequent speaker available through NCMIC, Foot Levelers and several state associations. Dr. Fucinari is the author of several books, and training DVDs available at www.Askmario.com You may contact Dr. Fucinari at Doc@Askmario.com
###
Questions, comments?
If you have questions or comments about this article please contact us. Comments that provide additional related information may be added here by our Editors.
Latest articles: (any category)
CMS and HHS Tighten Enrollment Rules and Increase Penalties
October 1st, 2019 - Wyn Staheli, Director of Research
This ruling impacts what providers and suppliers are required to disclose to be considered eligible to participate in Medicare, Medicaid, and Children's Health Insurance Program (CHIP). The original proposed rule came out in 2016 and this final rule will go into effect on November 4, 2019. There have been known problems ...
Federal Workers Compensation Information
October 1st, 2019 - Wyn Staheli, Director of Research
When federal employees sustain work-related injuries, it does not go through state workers compensation insurance. You must be an enrolled provider to provide services or supplies. The following are some recommended links for additional information about this program. Division of Federal Employees' Compensation (DFEC) website Division of Federal Employees' Compensation (DFEC) provider ...
E-Health is a Big Deal in 2020
September 16th, 2019 - Chris Woolstenhulme, QCC, CMCS, CPC, CMRS
The new 2020 CPT codes are on the way! We are going to see 248 new codes, 71 deletions, and 75 revisions. Health monitoring and e-visits are getting attention; 6 new codes play a vital part in patients taking a part in their care from their own home. New patient-initiated ...
Chiropractic 2020 Codes Changes Are Here
September 9th, 2019 - Wyn Staheli, Director of Research
There are some interesting coding changes which chiropractic offices will want to know about. Are codes that you are billing changing?
Q/A: Is the Functional Rating Index by Evidence-Based Chiropractic Valid?
September 9th, 2019 - Wyn Staheli, Director of Research
Question Is the Functional Rating Index, from the Institute of Evidence-Based Chiropractic, valid and acceptable? Or do we have to use Oswestry and NDI? Answer You can use any outcome assessment questionnaire that has been normalized and vetted for the target population and can be scored so you can compare the results from ...
List of Cranial Nerves
September 3rd, 2019 - Find-A-Code
Cranial nerves are involved with some of our senses such as vision, hearing and taste, others control certain muscles in the head and neck. There are twelve pairs of cranial nerves that lead from the brain to the head, neck and trunk. Below is a list of Cranial Nerves and ...
So How Do I Get Paid for This? APC, OPPS, IPPS, DRG?
August 21st, 2019 - Chris Woolstenhulme, QCC, CMCS, CPC, CMRS
You know how to find a procedure code and you may even know how to do the procedure, but where does the reimbursement come from?  It seems to be a mystery to many of us, so let's clear up some common confusion and review some of the main reimbursement systems.  One of the ...