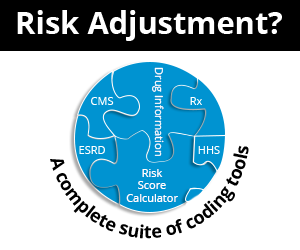 If It's Not a Consultation, What Is It?
August 16th, 2017 - Omega Renne, CPC, CPCO, CPMA, CEMC, CIMC
0 Votes -

Sign in

to vote or comment.
---
You thought you had a consultation supported in your documentation, and now you find out that you cannot bill the consultation codes (99241-99245, 99251- 99255). So, what are the top reasons for a consultation not to be supported?
If the payer does not support these codes

If the documentation does not support all the requirements (reason, request, routing back to the requesting providers)

If the documentation supports a transfer of care
This is a very frustrating situation that many providers, coders, and auditors struggle with. If the consultation codes (99241-99245, 99251-99255) are not supported, what do you bill?
In the Inpatient Hospital and Nursing Facility: Medicare is actually very clear that in the inpatient (IP) setting, the provider can bill for the initial evaluation and management codes (99221-99223, 99304-99306) for the first time the patient is being evaluated by that specialty, for that admission. If the documentation does not meet the criteria (detailed history and exam), Medicare encourages the use of the subsequent care (99231-99233, 99307-99310) codes. The admitting specialty is to add modifier AI (Not A1), to the initial evaluation and management code. What do you do if it is not Medicare?
Empire BlueCross BlueShield states they follow CPT's definition of the transfer of care policy. This states "Use subsequent hospital care codes (99231- 99233) or subsequent nursing facility care codes (99307-99310) to report transfer of care services." However, BlueCross Blue Shield of Oklahoma states "Effective 1/1/2016, BCBSOK eliminated pricing for office consult codes to follow the Center for Medicare & Medicaid Services (CMS) policy."
If two subsidiaries of the same parent company (BlueCross BlueShield) don't handle things the same way, how can you? The first thing is to find out what are the major payors your hospital handles and find out if they have a documented policy on how to handle their documented policies for whether they pay for consultation codes and, if not, how they expect initial visits and transfers of care to be coded. If they follow CPT, it is a transfer of care. If they follow Medicare, it is an initial admission evaluation.
In the Outpatient Setting:
When consultations are provided in the office or in an outpatient or other ambulatory facility, including hospital observation services, home services, domiciliary, rest home, or emergency department (see the preceding consultation definition above), it is just as complicated.
In some settings, like Observation, Medicare says only the admitting specialty can bill the (observation) codes (99217-99220, 99224-99226), all others are to bill for the appropriate outpatient (99201-99215) codes. This is the same thing that CPT states.
However, United Healthcare states that "Physicians other than the supervising physician providing care to a patient designated as "observation status" should report subsequent observation care".
So how do you figure out how to code the appropriate setting codes when the consultation codes (99241-99245, 99251-99255) are not supported? Since each payor has specific guidelines based on the regional carriers, I would suggest making a list of your top payors, and reaching out to them to find out how they handle each of the difference settings. Making a list that shows how to "crosswalk" the codes from a consultation, to the supported alternative would allow consistency within your group. Unfortunately, there is no universal policy for how to bill based on setting for consultations and transfers of care.
###
Questions, comments?
If you have questions or comments about this article please contact us. Comments that provide additional related information may be added here by our Editors.
Latest articles: (any category)
Healthcare Common Procedure Coding System (HCPCS)
August 13th, 2019 - Chris Woolstenhulme, QCC, CMCS, CPC, CMRS
There are three main code sets and Healthcare Common Procedure Coding System (HCPCS), is the third most common code set used. They are often called Level II codes and are used to report non-physician products supplies and procedures not found in CPT, such as ambulance services, DME, drugs, orthotics, supplies, ...
Q/A: I Billed 2 Units of L3020 and Claim was Denied. Why?
August 13th, 2019 - Brandy Brimhall, CPC, CMCO, CCCPC, CPCO, CPMA
Question: We billed 2 units of L3020 but were denied for not using the right modifiers. What should we do? Answer: Rather than submitting two units of the L3020 to indicate that the patient one orthotic for each foot, you would need to use modifiers identifying left foot and right foot. Appropriate coding ...
Will Medicare Change Their Rules Regarding Coverage of Services Provided by a Chiropractor?
August 13th, 2019 - Wyn Staheli, Director of Research
Two separate pieces of legislation introduced in the House of Representatives (H.R. 2883 and H.R. 3654) have the potential to change some of Medicare's policies regarding doctors of chiropractic. Find out what these two bills are all about and how they could affect Medicare policies.
The OIG Work Plan: What Is It and Why Should I Care?
August 9th, 2019 - Namas
The Department of Health and Human Services (HHS) founded its Office of Inspector General (OIG) in 1976 and tasked it with the responsibility to combat waste, fraud, and abuse within Medicare, Medicaid, and the other HHS programs. With approximately 1,600 employees, HHS OIG is the largest inspector general's office within ...
CMS Proposes to Reverse E/M Stance to Align with AMA Revisions
August 6th, 2019 - Wyn Staheli, Director of Research
On July 29, 2019, CMS released their proposed rule for the Medicare Physician Fee Schedule for 2020. Last year's final rule "finalized the assignment of a single payment rate for levels 2 through 4 office/outpatient E/M visits beginning in CY 2021." It also changed some of the documentation requirements (e.g., ...
Q/A: What if my Patient Refuses to Fill out the Outcome Assessment Questionnaire?
August 6th, 2019 - ChiroCode
Question: What if my Medicare patient refuses to fill out the outcome assessment questionnaire? Answer: Inform the patient that Medicare requires that you demonstrate functional improvement in order for them to determine if the care is medically necessary. In other words, they may have to pay for the care out of pocket if ...
The Slippery Slope For CDI Specialists
August 2nd, 2019 - Namas
Who knew that when Jack & Jill when up the hill to fetch a pail of water, they would have to ensure that in order to keep the level of water the same on the way back down, they would need to both support the pail. Many of you in this industry are ...