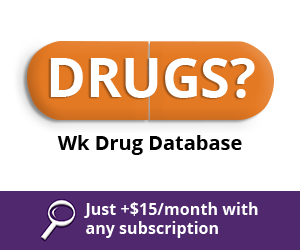 Psychotherapy Notes Provision of HIPAA
February 2nd, 2017 - Wyn Staheli
0 Votes -

Sign in

to vote or comment.
---
Of special interest to all behavioral health practitioners (both Covered Entities and NON-covered entities) is HIPAA's provision for psychotherapy notes. The privacy rule recognizes that psychotherapy notes need more protection than other types of PHI. Even if you are not a covered entity, we recommend understanding and implementing office procedures in regards to the psychotherapy notes provision. In order to qualify as psychotherapy notes, "the information must be separated from the rest of the individual's medical record."
Definition
Psychotherapy notes are defined as "notes recorded (in any medium) by a health professional documenting or analyzing the contents of conversation during a private counseling session or a group, joint, or family counseling session." Some professionals refer to these types of notes as 'process notes' or 'personal notes.' The following items are excluded from the HIPAA definition of psychotherapy notes: "medication prescription and monitoring, counseling session start and stop times, the modalities and frequencies of treatment furnished, results of clinical tests, and any summary of the following items: diagnosis, functional status, the treatment plan, symptoms, prognosis and progress."
Separate Distinction
It should be noted that there is no HIPAA definition of what is considered "separate." This is where good clinical judgement determines the action taken. If the clinician feels that the patient's information does not warrant the extra level of protection, simply having a distinctly separate section in the medical record would mostly likely be sufficient. However, if the information is considered highly sensitive, it would be best to keep those notes in a physically separate record in a different location than your general medical records to avoid any inadvertent disclosures.
Disclosure Rules
Disclosure of psychotherapy notes requires specific "authorization" obtained from the client. According to HIPAA definitions, "authorization" is more than a general "consent."
Individual authorization is NOT required for the following exemptions:
the covered entity uses the notes for its own training, to defend itself in legal proceedings brought by the individual,
for HHS to investigate or determine the covered entity's compliance with the Privacy Rules,
to avert a serious and imminent threat to public health or safety,
to a health oversight agency for lawful oversight of the originator of the psychotherapy notes, or
for the lawful activities of a coroner or medical examiner or as required by law.
Note: Insurance plans cannot refuse reimbursement if the client does not sign an authorization for the release of psychotherapy notes.
###
Questions, comments?
If you have questions or comments about this article please contact us. Comments that provide additional related information may be added here by our Editors.
Latest articles: (any category)
CMS and HHS Tighten Enrollment Rules and Increase Penalties
October 1st, 2019 - Wyn Staheli, Director of Research
This ruling impacts what providers and suppliers are required to disclose to be considered eligible to participate in Medicare, Medicaid, and Children's Health Insurance Program (CHIP). The original proposed rule came out in 2016 and this final rule will go into effect on November 4, 2019. There have been known problems ...
Federal Workers Compensation Information
October 1st, 2019 - Wyn Staheli, Director of Research
When federal employees sustain work-related injuries, it does not go through state workers compensation insurance. You must be an enrolled provider to provide services or supplies. The following are some recommended links for additional information about this program. Division of Federal Employees' Compensation (DFEC) website Division of Federal Employees' Compensation (DFEC) provider ...
E-Health is a Big Deal in 2020
September 16th, 2019 - Chris Woolstenhulme, QCC, CMCS, CPC, CMRS
The new 2020 CPT codes are on the way! We are going to see 248 new codes, 71 deletions, and 75 revisions. Health monitoring and e-visits are getting attention; 6 new codes play a vital part in patients taking a part in their care from their own home. New patient-initiated ...
Chiropractic 2020 Codes Changes Are Here
September 9th, 2019 - Wyn Staheli, Director of Research
There are some interesting coding changes which chiropractic offices will want to know about. Are codes that you are billing changing?
Q/A: Is the Functional Rating Index by Evidence-Based Chiropractic Valid?
September 9th, 2019 - Wyn Staheli, Director of Research
Question Is the Functional Rating Index, from the Institute of Evidence-Based Chiropractic, valid and acceptable? Or do we have to use Oswestry and NDI? Answer You can use any outcome assessment questionnaire that has been normalized and vetted for the target population and can be scored so you can compare the results from ...
List of Cranial Nerves
September 3rd, 2019 - Find-A-Code
Cranial nerves are involved with some of our senses such as vision, hearing and taste, others control certain muscles in the head and neck. There are twelve pairs of cranial nerves that lead from the brain to the head, neck and trunk. Below is a list of Cranial Nerves and ...
So How Do I Get Paid for This? APC, OPPS, IPPS, DRG?
August 21st, 2019 - Chris Woolstenhulme, QCC, CMCS, CPC, CMRS
You know how to find a procedure code and you may even know how to do the procedure, but where does the reimbursement come from?  It seems to be a mystery to many of us, so let's clear up some common confusion and review some of the main reimbursement systems.  One of the ...