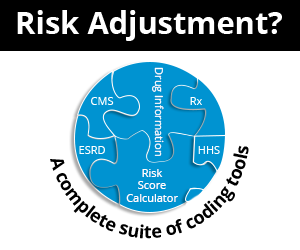 Psychotherapy Notes Provision of HIPAA
February 2nd, 2017 - Wyn Staheli
0 Votes -

Sign in

to vote or comment.
---
Of special interest to all behavioral health practitioners (both Covered Entities and NON-covered entities) is HIPAA's provision for psychotherapy notes. The privacy rule recognizes that psychotherapy notes need more protection than other types of PHI. Even if you are not a covered entity, we recommend understanding and implementing office procedures in regards to the psychotherapy notes provision. In order to qualify as psychotherapy notes, "the information must be separated from the rest of the individual's medical record."
Definition
Psychotherapy notes are defined as "notes recorded (in any medium) by a health professional documenting or analyzing the contents of conversation during a private counseling session or a group, joint, or family counseling session." Some professionals refer to these types of notes as 'process notes' or 'personal notes.' The following items are excluded from the HIPAA definition of psychotherapy notes: "medication prescription and monitoring, counseling session start and stop times, the modalities and frequencies of treatment furnished, results of clinical tests, and any summary of the following items: diagnosis, functional status, the treatment plan, symptoms, prognosis and progress."
Separate Distinction
It should be noted that there is no HIPAA definition of what is considered "separate." This is where good clinical judgement determines the action taken. If the clinician feels that the patient's information does not warrant the extra level of protection, simply having a distinctly separate section in the medical record would mostly likely be sufficient. However, if the information is considered highly sensitive, it would be best to keep those notes in a physically separate record in a different location than your general medical records to avoid any inadvertent disclosures.
Disclosure Rules
Disclosure of psychotherapy notes requires specific "authorization" obtained from the client. According to HIPAA definitions, "authorization" is more than a general "consent."
Individual authorization is NOT required for the following exemptions:
the covered entity uses the notes for its own training, to defend itself in legal proceedings brought by the individual,
for HHS to investigate or determine the covered entity's compliance with the Privacy Rules,
to avert a serious and imminent threat to public health or safety,
to a health oversight agency for lawful oversight of the originator of the psychotherapy notes, or
for the lawful activities of a coroner or medical examiner or as required by law.
Note: Insurance plans cannot refuse reimbursement if the client does not sign an authorization for the release of psychotherapy notes.
###
Questions, comments?
If you have questions or comments about this article please contact us. Comments that provide additional related information may be added here by our Editors.
Latest articles: (any category)
Don't Let Your QPro Certification(s) Expire! Your Certifications Matter!
June 20th, 2019 - Chris Woolstenhulme, QCC, CMCS, CPC, CMRS
Hello QPro Members, Just a friendly reminder!                                                                                        ...
How to Properly Report Monitoring Patients Taking Blood-thinning Medications
June 18th, 2019 - Wyn Staheli, Director of Research
Codes 93792 and 93792, which were added effective January 1, 2019, have specific guidelines that need to be followed. This article provides some guidance and tips on properly reporting these services.
A United Approach
June 14th, 2019 - Namas
A United Approach As auditors, we all have a different perspective when evaluating documentation. It would be unreasonable to think that we all view things the same way. In my opinion, differing perspectives are what makes a great team because you can coalesce on a particular chart, work it through and ...
Documentation of E/M services for Neurology (Don't Forget the Cardiology Element)
June 13th, 2019 - Chris Woolstenhulme, QCC, CMCS, CPC, CMRS
According to Neurology Clinical Practice and NBIC, the neurologic exam is commonly lacking in documentation due to the extensive requirements needed to capture the appropriate revenue. With the lack of precise documentation, it results in a lower level of E/M than that which is more appropriate, which can cost a physician a lot ...
Medicare Now Reimburses for Remote Monitoring Services (G2010)
June 13th, 2019 - Aimee Wilcox, CPMA, CCS-P, CST, MA, MT, Director of Content
Medicare's 2019 Final Rule approved HCPCS code G2010 for reimbursement, which allows providers to be paid for remote evaluation of images or recorded video submitted to the provider (also known as "store and forward") to establish whether or not a visit is required. This allows providers to get paid for ...
Now is Your Chance to Speak Up! Tell CMS What You Think!
June 13th, 2019 - Chris Woolstenhulme, QCC, CMCS, CPC, CMRS
CMS is asking for your input, we all have ideas on how we would change healthcare documentation requirements and get rid of the burdensome requirements and regulations if it were up to us, so go ahead, speak up! Patients over Paperwork Initiative is being looked at to help significantly cut ...
Spotlight: Anatomy Images
June 13th, 2019 - Brittney Murdock, QCC, CMCS, CPC
When viewing CPT codes, Find-A-Code offers detailed anatomy images and tables to help with coding. For example 28445 offers a table with information to assist classification of gustilo fractures: Click on the image preview from the code information page to expand the image.