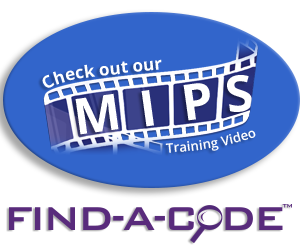 Four Final Rules Affecting CMS Payments for 2018
November 7th, 2017 - Wyn Staheli
0 Votes -

Sign in

to vote or comment.
---
It's a season for changes. CMS just finalized four rules which directly impact the following payment systems:
Physician Fee Schedule Final Policy, Payment, and Quality Provisions for CY 2018
Hospital OPPS and ASC Payment System and Quality Reporting Programs Changes for 2018
HHAs: Payment Changes for 2018
Quality Payment Program Rule for Year 2
1. Physician Fee Schedule
This final rule includes a new Patients over Paperwork initiative, RVU changes, expansion of the Diabetes Prevention Program and much more. When considering fees, always keep in mind that fees are always adjusted based on quality program initiatives. The final conversion factor for 2018 is set as $35.99 (an increase from $35.89 for 2017). The Final Rule includes the following:
Patients over Paperwork Initiative
Changes in valuation for specific services
Payment rates for nonexcepted, off-campus, provider-based, hospital departments
Medicare telehealth services expanded and modifier GT is no longer required
Malpractice relative value units did not undergo significant changes
Care management services will use new CPT codes instead of the previously reported G codes and a few policies were clarified
Improve payment rates for office-based behavioral health services by revising the overhead expense evaluation portion of the RVU
Comment solicitation in the future (watch for further announcements) on the following:

Evaluation and management guideline revisions (no guideline changes were in the Final Rule)
Clinical Laboratory Fee Schedule initial data collection and reporting periods (note: payment will be based on weighted median of private payer rates)

Part B payment policy for biosimilar biological products changed so that newly approved products will have their own code and must be billed with the appropriate modifier(s) (this change will occur 'as soon as feasible,' possibly by the middle of 2018)

Part B drug payment: Infusion drugs furnished through an item of durable medical equipment will be paid based on the average sales price (ASP) instead of the average wholesale price (AWP)

New care coordination services and payment for rural health clinics (RHCs) and federally-qualified health centers (FQHCs) allows for payment of Chronic care management (CCM), general (Behavioral Health Integration) BHI, and psychiatric Collaborative Care Management (CoCM) using two new billing codes created exclusively for RHC and FQHC payment (in addition to the payment for an RHC or FQHC visit)

Appropriate use criteria for advanced diagnostic imaging program is set to begin in 2020
Medicare Diabetes Prevention Program expanded model begins in 2018

Physician Quality Reporting System satisfactory reporting criteria for 2016 lowered to 6 measures (previously 9) with no domain or cross-cutting measure required

Patient relationship codes required under section 101(f) of MACRA will be reported with new HCPCS modifiers (CLICK HERE for more information)
Medicare Shared Savings Program has been modified in an effort to reduce reporting burdens and streamline program operations
2018 Value Modifier revised to better align incentives with MIPS
CLICK HERE to read the Press Release.
CLICK HERE to read the Final Rule.
2. Hospital OPPS and ASC Payment System and Quality Reporting Programs
For 2018, CMS is increasing the hospital OPPS rate by 1.35 percent and ASC payments are projected to increase approximately 3 percent. The Final Rule includes the following:
Patients over Paperwork Initiative
Payment for drugs and biologicals purchased through the 340B drug pricing program
Supervision of hospital outpatient therapeutic services
Packaging of low-cost drug administration services
Inpatient only code list
High cost/low cost threshold for packaged skin substitutes
Revisions to the laboratory date of service policy
Partial Hospitalization Program rate setting
Comment solicitation on ASC payment reform
ASC covered procedures list
Hospital Outpatient Quality Reporting Program
Ambulatory Surgical Center Quality Reporting Program
CLICK HERE to read the Press Release.
CLICK HERE to read the Final Rule.
3. HHAs: Payment Changes
For 2018, CMS projects a decrease of 0.4 percent in payments to Home Health Agencies (HHAs) which includes the sunsetting of the rural add-on provision. The Final Rule includes the following:
Patients over Paperwork Initiative
Annual home health payment update percentage
Adjustment to reflect nominal case-mix growth
Sunset of the rural add-on provision
CLICK HERE to read the Press Release.
CLICK HERE to read the Fact Sheet.
CLICK HERE to read the Final Rule.
4. Quality Payment Program Rule for Year 2
CMS kept some of the transition year policies and made some other changes designed to reduce the burden of provider participation. The Final Rule includes:
Merit-based Incentive Payment System (MIPS) scoring:

Cost performance category changed from 0% to 10% (this will be calculated from Medicare Spending per Beneficiary (MSPB) and total per capita cost measures for 2018 - the old Value Modifier program)
Quality performance category changed from 60% to 50%

Raising the MIPS performance threshold to 15 points in Year 2 (last year it was 3 points)
Allowing the use of the 2014 Edition and/or 2015 Certified Electronic Health Record Technology (CEHRT) in Year 2 for the Advancing Care Information performance category, and giving a bonus for using only 2015 CEHRT
Awarding up to 5 bonus points on your MIPS final score for treatment of complex patients
Automatically weighting the Quality, Advancing Care Information, and Improvement Activities performance categories at 0% of the MIPS final score for clinicians impacted by Hurricanes Irma, Harvey, and Maria, and other natural disasters
Adding 5 bonus points to the MIPS final scores of small practices
Adding Virtual Groups as a participation option for MIPS
Issuing an interim final rule with comment for extreme and uncontrollable circumstances where clinicians can be automatically exempt from these categories in the transition year without submitting a hardship exception application
Decreasing the number of doctors and clinicians required to participate as a way to provide further flexibility by excluding individual MIPS eligible clinicians or groups with ≤ $90,000 in Part B allowed charges OR ≤ 200 Medicare Part B beneficiaries
Providing more detail on how eligible clinicians participating in selected Advanced Alternative Payment Models (APMs) will be assessed under the APM scoring standard
Creating additional flexibilities and pathways to allow clinicians to be successful under the All Payer Combination Option
CLICK HERE to read the Final Rule Overview.
CLICK HERE to read the Executive Summary.
CLICK HERE to read the Press Release.
CLICK HERE to read the Final Rule.
###
Questions, comments?
If you have questions or comments about this article please contact us. Comments that provide additional related information may be added here by our Editors.
Latest articles: (any category)
Q/A: What Diagnosis Codes Should I Use for TMJ Headache Massage for Coverage?
October 16th, 2018 - Wyn Staheli, Director of Research
Question: We have been receiving several DDS referrals to our massage therapists who do intra-oral work. The only problem is that the referral from the DDS lists code R51 for headaches as the only DX code. Since most plans don't cover massage therapy for headaches alone, are there any codes that can distinguish the headaches as ...
Q/A: What Codes do I use for CLIA-Waived Tests?
October 16th, 2018 - Wyn Staheli, Director of Research
Question: I am a certified DOT medical examiner and have applied to get my CLIA lab (waiver) for urinalysis, finger prick blood tests for A1c, cholesterol and glucose. I realize I cannot diagnose patients with these tests, but I am using them to make decisions in the DOT process and with ...
Pelvic Floor Dysfunction Treatment Coverage
October 16th, 2018 - Wyn Staheli, Director of Research
Pelvic floor dysfunction is often the underlying cause of conditions such as pelvic pain; urinary or bowel dysfunction; and/or sexual symptoms. Treatment generally begins with an evaluation and testing (e.g, EMG) followed by a variety of services (e.g., biofeedback, manipulation, pelvic floor electrical stimulation), depending on the findings. Coverage by payers ...
Prolonged Services Its Not Just About Time
October 5th, 2018 - BC Advantage
Time, as it applies to E/M codes, has often been viewed as an "if/then" proposition. "If" the documentation shows that a majority of the encounter was based on counseling and/or coordination of care, "then" we choose the highest level of service based on the total time of the encounter. However, a ...
HCC - Acceptable Provider Interpretation for Diagnostic Testing
October 1st, 2018 - Wyn Staheli, Director of Research
The following table is taken from the Contract-Level Risk Adjustment Data Validation Medical Record Reviewer Guidance dated 2017-09-27 (see References). It is a listing of acceptable provider interpretation of diagnostic testing. Acceptable Examples include: Cardiology and Vascular Surgeons Echocardiogram (including Doppler, Duplex, Color flow of the heart vessels) EKG (electrocardiogram) – Stress test, Cardiac ...
When to Use Modifier 25 and Modifier 57 on Physician Claims
October 1st, 2018 - BC Advantage
The biggest thing modifiers 25 and 57 have in common is that they both assert that the E/M service should be payable based on documentation within the record showing the procedure should not be bundled into the E/M. After that, the similarities end, and it is important to know the...
Chiropractic OIG Audit Recommendations - Lessons Learned
September 28th, 2018 - Wyn Staheli, Director of Research
The OIG recently concluded an audit on a chiropractic office located in Florida and had some significant findings. They recommended the following: Refund to the Federal Government the portion of the estimated $169,737 overpayment for claims for chiropractic services that did not comply with Medicare requirements and are within the 4-year ...