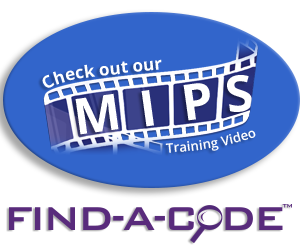 Specialty Exceptions — 2018 PE RVU Changes
December 13th, 2017 - Raquel
0 Votes -

Sign in

to vote or comment.
---
A little history on where the data for the RVUs comes from might help our understanding of the recent RVU revisions released in the 2018 Physician Fee Schedule Final Rule.
In 2007 there was a new survey done by the AMA; The Physician Practice Expense Information Survey (PPIS). In CY 2010 the data base used to determine the PE RVU was updated with the information from this 2007 survey.
The 4 year transition to the PPIS data was completed in CY 2013 and since then PE RVUs have been based entirely on PPIS data. However, there are a few specialties that this does not apply to.
Supplemental survey data is used for the following specialties rather than the PPIS data for a couple of reasons. Some specialties did not participate in the PPIS and some are not separately recognized by Medicare. The data used for these specialties is taken from supplemental survey data collected from other sources or from crosswalks created by CMS.
Oncology
Hematology
Hematology/Oncology
Pathologists — for payments beginning CY2005
Radiology – for payments beginning CY2007
Reproductive endocrinology
Spine surgery
Note: Crosswalks are established through the rulemaking process. See "CY 2018 PFS Final Rule PE/HR"
###
Questions, comments?
If you have questions or comments about this article please contact us. Comments that provide additional related information may be added here by our Editors.
Latest articles: (any category)
Q/A: What Diagnosis Codes Should I Use for TMJ Headache Massage for Coverage?
October 16th, 2018 - Wyn Staheli, Director of Research
Question: We have been receiving several DDS referrals to our massage therapists who do intra-oral work. The only problem is that the referral from the DDS lists code R51 for headaches as the only DX code. Since most plans don't cover massage therapy for headaches alone, are there any codes that can distinguish the headaches as ...
Q/A: What Codes do I use for CLIA-Waived Tests?
October 16th, 2018 - Wyn Staheli, Director of Research
Question: I am a certified DOT medical examiner and have applied to get my CLIA lab (waiver) for urinalysis, finger prick blood tests for A1c, cholesterol and glucose. I realize I cannot diagnose patients with these tests, but I am using them to make decisions in the DOT process and with ...
Pelvic Floor Dysfunction Treatment Coverage
October 16th, 2018 - Wyn Staheli, Director of Research
Pelvic floor dysfunction is often the underlying cause of conditions such as pelvic pain; urinary or bowel dysfunction; and/or sexual symptoms. Treatment generally begins with an evaluation and testing (e.g, EMG) followed by a variety of services (e.g., biofeedback, manipulation, pelvic floor electrical stimulation), depending on the findings. Coverage by payers ...
Prolonged Services Its Not Just About Time
October 5th, 2018 - BC Advantage
Time, as it applies to E/M codes, has often been viewed as an "if/then" proposition. "If" the documentation shows that a majority of the encounter was based on counseling and/or coordination of care, "then" we choose the highest level of service based on the total time of the encounter. However, a ...
HCC - Acceptable Provider Interpretation for Diagnostic Testing
October 1st, 2018 - Wyn Staheli, Director of Research
The following table is taken from the Contract-Level Risk Adjustment Data Validation Medical Record Reviewer Guidance dated 2017-09-27 (see References). It is a listing of acceptable provider interpretation of diagnostic testing. Acceptable Examples include: Cardiology and Vascular Surgeons Echocardiogram (including Doppler, Duplex, Color flow of the heart vessels) EKG (electrocardiogram) – Stress test, Cardiac ...
When to Use Modifier 25 and Modifier 57 on Physician Claims
October 1st, 2018 - BC Advantage
The biggest thing modifiers 25 and 57 have in common is that they both assert that the E/M service should be payable based on documentation within the record showing the procedure should not be bundled into the E/M. After that, the similarities end, and it is important to know the...
Chiropractic OIG Audit Recommendations - Lessons Learned
September 28th, 2018 - Wyn Staheli, Director of Research
The OIG recently concluded an audit on a chiropractic office located in Florida and had some significant findings. They recommended the following: Refund to the Federal Government the portion of the estimated $169,737 overpayment for claims for chiropractic services that did not comply with Medicare requirements and are within the 4-year ...