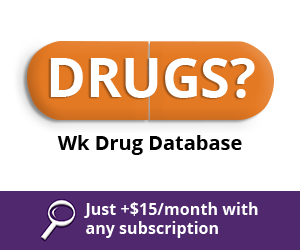 Compliance: What is it and Why is it Important
January 22nd, 2018 - Joan S. Hartman, RHIT
0 Votes -

Sign in

to vote or comment.
---
Compliance. It is one of the buzz words in healthcare that is heard all the time but what is it really, and why is it so important?
Dictionary.com defines compliance as
1. the act of conforming, acquiescing, or yielding.
2. a tendency to yield readily to others, especially in a weak and subservient way.
3. conformity; accordance: in compliance with orders.
4. cooperation or obedience: Compliance with the law is expected of all.
Quite simply put, it is following the rules. In healthcare, patients are expected to be "in compliance with orders" from their physicians and "compliance with the law is expected of all" healthcare workers and healthcare facilities. There are rules and regulations from insurance companies, government agencies, and regulatory agencies that must be followed. There are numerous regulatory bodies that a healthcare organization and workers must be compliant with: OSHA, FDA, CDC, ODH, TJC, HFAP, CMS, and the list goes on and on. CMS and TJC are regulatory bodies that HIM professionals deal with extensively.
Why is it important that the rules are followed? Reimbursement is a major reason to remain compliant, but staying out of jail and keeping one's job is pretty important too. All too often there is someone or some facility in the headlines for not following the rules.
Just last month the OIG published a report that says $4.4 billion returned plus billions more are anticipated in estimated saving. The report goes on to say for a 6 month time period in FY2017, around $296.4 million would be returned to the Department of Health and Human Services based on OIG program audits. There is not just a monetary impact. According to the OIG report, 3,244 individuals and entities have been excluded from Federal health care programs. Excluded individuals are not just physicians or clinical professionals, but coders, office administrators/managers, and office staff are included.
It is reported in July 2017 the OIG and its law enforcement partners executed the largest health care fraud takedown in history. The takedown covered 41 Federal districts, more than 400 defendants, and about $1.3 billion in false billings to Medicare and Medicaid.
With findings like these, we can only expect to see more investigations, more audits. To find out what's new with the OIG visit https://oig.hhs.gov/newsroom/whats-new/index.asp
As HIM professionals our roles in compliance will only grow. As an individual, it is more important than ever that you are diligent in everything you do. Now might be a good time to refresh yourself on your organization's compliance policy and reporting method. And if you are looking at making a transition to a new role, consider a role in compliance.
About the Author
Joan S. Hartman, RHIT is a Sr. Analyst of Ethics and Compliance at Ohio Health. She also serves on the 2017-18 OHIMA Newsletter Committee.

The Ohio Health Information Management Association (OHIMA) is Ohio's professional healthcare organization of 4000 credentialed specialists in the field of health information management (HIM). OHIMA is a non-profit, component state association affiliated with the American Health Information Management Association (AHIMA) and their 103,000 credentialed health information management professionals nationwide. www.ohima.org
###
Questions, comments?
If you have questions or comments about this article please contact us. Comments that provide additional related information may be added here by our Editors.
Latest articles: (any category)
New Modifiers Released in 2018
February 13th, 2018 - Chris Woolstenhulme, QCC, CMCS, CPC, CMRS
There were 13 new modifiers released in 2018, be sure you are using them if appropriate.     FY X-ray taken using computed radiography technology/cassette-based imaging    JG Drug or biological acquired with 340b drug pricing program discount    QQ Ordering professional consulted a qualified clinical decision support mechanism for this service and the related data was ...
Payment Rates Increase for Behavioral Health Office Services
February 13th, 2018 - Wyn Staheli, Director of Research
Behavioral health providers may see some improvement in payment rates for office-based behavioral health services. This is due to the fact that the overhead expense evaluation portion of the RVU was increased. The following information is from the Federal Register (see References): We agree with these stakeholders that the site of service ...
Medicare Requiring Modifier GP on Physical Therapy Services
February 1st, 2018 - Wyn Staheli, Director of Research
Medicare's MLN Matters Number: MM10176 was recently revised to identify services subject to their therapy cap. The revision became effective on January 1, 2018 and some providers have begun to receive claim rejections because they are not using the appropriate modifier. The article states the following (emphasis added): Services furnished under the Outpatient ...
Pre-Existing or Gestational?
February 1st, 2018 - Chris Woolstenhulme, QCC, CMCS, CPC, CMRS
It is important to make a clear distinction between pre-existing conditions and conditions brought on by the pregnancy (gestational) or pregnancy related conditions. Condition Detail: Was the condition pre-existing (i.e., present before pregnancy)? Trimester: When did the pregnancy-related condition develop? Casual Relationship: Establish the relationship between the pregnancy and the complication (e.g., preeclampsia) Code examples: O99.011 Anemia ...
Are Your Computers Vulnerable to Cyber Attacks?
February 1st, 2018 - Wyn Staheli, Director of Research
Healthcare providers must be vigilant in ensuring that software upgrades, also known as patches, are kept current. Failure to do so can lead to a HIPAA Security Breach with all its associated penalties. For example Windows XP no longer has security updates and should not be used in healthcare settings. On ...
Don't Be Hesitant About Collecting Co-Pays
February 1st, 2018 - Christine Taxin
If you are hesitant about collecting co-pays, consider that you may be paying interest on credit cards, property mortgages, and business loans. Each dollar that you do not collect in co-pays could have been used to pay down the practice debt. Without question, if you are having difficulty finding ways ...
Important CDI and Coding Updates
February 1st, 2018 - Richard Pinson, MD, FACP, CCS, and Cynthia Tang, RHIA, CCS
COPD and Pneumonia The requirement for code J44.0 (chronic obstructive pulmonary disease with acute lower respiratory infection) to be coded first when a patient has pneumonia and COPD has been eliminated as of October 1. The 2018 version of ICD-10-CM replaced the "use additional code" with "code also." According...