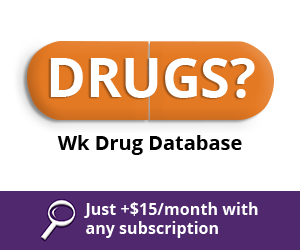 Compliance: What is it and Why is it Important
January 22nd, 2018 - Joan S. Hartman, RHIT
0 Votes -

Sign in

to vote or comment.
---
Compliance. It is one of the buzz words in healthcare that is heard all the time but what is it really, and why is it so important?
Dictionary.com defines compliance as
1. the act of conforming, acquiescing, or yielding.
2. a tendency to yield readily to others, especially in a weak and subservient way.
3. conformity; accordance: in compliance with orders.
4. cooperation or obedience: Compliance with the law is expected of all.
Quite simply put, it is following the rules. In healthcare, patients are expected to be "in compliance with orders" from their physicians and "compliance with the law is expected of all" healthcare workers and healthcare facilities. There are rules and regulations from insurance companies, government agencies, and regulatory agencies that must be followed. There are numerous regulatory bodies that a healthcare organization and workers must be compliant with: OSHA, FDA, CDC, ODH, TJC, HFAP, CMS, and the list goes on and on. CMS and TJC are regulatory bodies that HIM professionals deal with extensively.
Why is it important that the rules are followed? Reimbursement is a major reason to remain compliant, but staying out of jail and keeping one's job is pretty important too. All too often there is someone or some facility in the headlines for not following the rules.
Just last month the OIG published a report that says $4.4 billion returned plus billions more are anticipated in estimated saving. The report goes on to say for a 6 month time period in FY2017, around $296.4 million would be returned to the Department of Health and Human Services based on OIG program audits. There is not just a monetary impact. According to the OIG report, 3,244 individuals and entities have been excluded from Federal health care programs. Excluded individuals are not just physicians or clinical professionals, but coders, office administrators/managers, and office staff are included.
It is reported in July 2017 the OIG and its law enforcement partners executed the largest health care fraud takedown in history. The takedown covered 41 Federal districts, more than 400 defendants, and about $1.3 billion in false billings to Medicare and Medicaid.
With findings like these, we can only expect to see more investigations, more audits. To find out what's new with the OIG visit https://oig.hhs.gov/newsroom/whats-new/index.asp
As HIM professionals our roles in compliance will only grow. As an individual, it is more important than ever that you are diligent in everything you do. Now might be a good time to refresh yourself on your organization's compliance policy and reporting method. And if you are looking at making a transition to a new role, consider a role in compliance.
About the Author
Joan S. Hartman, RHIT is a Sr. Analyst of Ethics and Compliance at Ohio Health. She also serves on the 2017-18 OHIMA Newsletter Committee.

The Ohio Health Information Management Association (OHIMA) is Ohio's professional healthcare organization of 4000 credentialed specialists in the field of health information management (HIM). OHIMA is a non-profit, component state association affiliated with the American Health Information Management Association (AHIMA) and their 103,000 credentialed health information management professionals nationwide. www.ohima.org
###
Questions, comments?
If you have questions or comments about this article please contact us. Comments that provide additional related information may be added here by our Editors.
Latest articles: (any category)
Provide Proof of a Qualified Professional with QPro!
August 1st, 2018 - Chris Woolstenhulme, QCC, CMCS, CPC, CMRS
QPro - Announces the Launch of an Innovative Testing Site! Innovation is paving the way once again! Unlike other certification bodies, QPro does not certify the ability to pass a test but instead verifies members qualifications are proven. Test online using real-life coding resources and coding books commonly used in the office setting. Who can Benefit ...
CMS Proposes Changes to Evaluation & Management Requirements
July 25th, 2018 - Wyn Staheli, Director of Research
It is no secret that providers have long argued that E/M coding is burdensome and does not truly reflect the services provided. This fact is acknowledged by CMS with the following statement "Prior attempts to revise the E/M guidelines were unsuccessful or resulted in additional complexity due to lack of ...
Patients Over Paperwork?! We have Great News!
July 18th, 2018 - Chris Woolstenhulme, QCC, CMCS, CPC, CMRS
Spend more time with patients and less time documenting? Great Concept! Document meaningful information? Sound good? CMS is proposing just that! CMS released a new proposal July 12, 2018, focused on streamlining clinician billing and expanding access to high-quality care. The goal is to improve and restore the doctor-patient relationship, modernize Medicare ...
Understanding the Level of Preventative Services (Grades and Suggestions)
July 17th, 2018 - Chris Woolstenhulme, QCC, CMCS, CPC, CMRS
It is essential for providers, clinicians, and other users to understand the importance of providing preventative services.  The U.S. Preventative Services Task Force (USPSTF) has recommendations and has applied Grade Definitions as a suggested resource to imply the significance and strength of preventative services.  The following definitions apply to recommendations ...
Attention Providers - Please Make Time to Read this Letter
July 17th, 2018 - Chris Woolstenhulme, QCC, CMCS, CPC, CMRS
In an effort to show CMS is committed to changing the rules to accommodate their providers CMS released a letter to Doctors of Medicare Beneficiaries. The letter offers encouragement and a promise to reduce the burden of unnecessary rules and requirements. The letter states "President Trump has made it clear that ...
CMS Proposed New E/M Codes for Podiatry
July 16th, 2018 - Chris Woolstenhulme, QCC, CMCS, CPC, CMRS
According to CMS changes are coming for E/M codes.  A recent proposal from CMS stated: "The E/M visit code set is outdated and needs to be revised and revalued." Since podiatry tends to furnish a lower level of E/M visits, CMS is proposing new G-codes to report E/M office/outpatient visits. The proposed ...
Dual Medicare-Medicaid Billing Problems
July 12th, 2018 - Wyn Staheli, Director of Research
It is important to keep in mind that Medicaid is run at a state level so there can be some differences when it comes to coverage. However, the rules regarding balance billing of covered services is set at the federal level. The law states (emphasis added): A state plan must provide ...