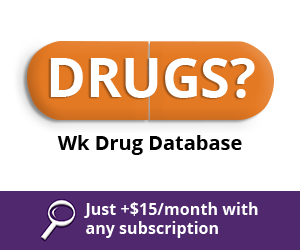 Compliance: What is it and Why is it Important
January 22nd, 2018 - Joan S. Hartman, RHIT
0 Votes -

Sign in

to vote or comment.
---
Compliance. It is one of the buzz words in healthcare that is heard all the time but what is it really, and why is it so important?
Dictionary.com defines compliance as
1. the act of conforming, acquiescing, or yielding.
2. a tendency to yield readily to others, especially in a weak and subservient way.
3. conformity; accordance: in compliance with orders.
4. cooperation or obedience: Compliance with the law is expected of all.
Quite simply put, it is following the rules. In healthcare, patients are expected to be "in compliance with orders" from their physicians and "compliance with the law is expected of all" healthcare workers and healthcare facilities. There are rules and regulations from insurance companies, government agencies, and regulatory agencies that must be followed. There are numerous regulatory bodies that a healthcare organization and workers must be compliant with: OSHA, FDA, CDC, ODH, TJC, HFAP, CMS, and the list goes on and on. CMS and TJC are regulatory bodies that HIM professionals deal with extensively.
Why is it important that the rules are followed? Reimbursement is a major reason to remain compliant, but staying out of jail and keeping one's job is pretty important too. All too often there is someone or some facility in the headlines for not following the rules.
Just last month the OIG published a report that says $4.4 billion returned plus billions more are anticipated in estimated saving. The report goes on to say for a 6 month time period in FY2017, around $296.4 million would be returned to the Department of Health and Human Services based on OIG program audits. There is not just a monetary impact. According to the OIG report, 3,244 individuals and entities have been excluded from Federal health care programs. Excluded individuals are not just physicians or clinical professionals, but coders, office administrators/managers, and office staff are included.
It is reported in July 2017 the OIG and its law enforcement partners executed the largest health care fraud takedown in history. The takedown covered 41 Federal districts, more than 400 defendants, and about $1.3 billion in false billings to Medicare and Medicaid.
With findings like these, we can only expect to see more investigations, more audits. To find out what's new with the OIG visit https://oig.hhs.gov/newsroom/whats-new/index.asp
As HIM professionals our roles in compliance will only grow. As an individual, it is more important than ever that you are diligent in everything you do. Now might be a good time to refresh yourself on your organization's compliance policy and reporting method. And if you are looking at making a transition to a new role, consider a role in compliance.
About the Author
Joan S. Hartman, RHIT is a Sr. Analyst of Ethics and Compliance at Ohio Health. She also serves on the 2017-18 OHIMA Newsletter Committee.

The Ohio Health Information Management Association (OHIMA) is Ohio's professional healthcare organization of 4000 credentialed specialists in the field of health information management (HIM). OHIMA is a non-profit, component state association affiliated with the American Health Information Management Association (AHIMA) and their 103,000 credentialed health information management professionals nationwide. www.ohima.org
###
Questions, comments?
If you have questions or comments about this article please contact us. Comments that provide additional related information may be added here by our Editors.
Latest articles: (any category)
CMS Compliance Guidelines Focused Trainings
April 9th, 2018 - Christine Woolstenhulme, QCC, CMCS, CPC, CMRS
Since the publication of the Compliance Program Guidelines in 2012, the Medicare Part C & D Oversight and Enforcement Group, Division of Compliance Enforcement, has presented a series of focused trainings for the industry on the application of the seven elements of an effective compliance program. These trainings are designed ...
Home Oxygen Therapy – Medical Record Requirements
March 27th, 2018 - Raquel Shumway
Medical Records must contain sufficient documentation to substantiate the need for Home Oxygen Therapy. Information to be included in the documentation.
Home Oxygen Therapy – Written Order Prior to Delivery (WOPD)
March 27th, 2018 - Raquel Shumway
A Written Order (Prescription) Prior to Delivery (WOPD) must be provided to the supplier BEFORE the supplier delivers the oxygen and/or equipment to the patient. The WOPD may be completed by an employee of the physician, but the physician must review, sign, and date the WOPD. An NP, CNS, or PA may...
Q/A: Which Modifiers to Use When Billing 44005 and 36556 Together
March 26th, 2018 - Chris Woolstenhulme QCC, CMCS, CPC, CMRS
I have a denial for 44005 and 36556 being billed together. I added modifiers 51, 59, and Q6 to 36556 but I am afraid it will deny again?
Q/A: Billing for GI Anesthesia
March 21st, 2018 - Chris Woolstenhulme, QCC, CMCS, CPC, CMRS
Medicare's policy requires the use of a different code when a screening colonoscopy becomes a diagnostic procedure requiring you to bill with CPT code 00811 when treating a Medicare Beneficiary.
Documentation for Enteral Nutrition
March 9th, 2018 - Medicare Learning Network
The Medicare Learning Network provides guidance on required documentation for enteral nutrition. ...
Documentation for Negative Pressure Wound Therapy
March 9th, 2018 - Medicare Learning Network
The Medicare Learning Network provides guidance on required documentation for negative pressure wound therapy.