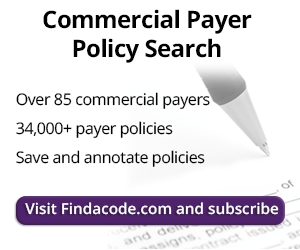 Erythropoietin Stimulating Agents (ESA)
November 27th, 2017 - Wyn Staheli, Director of Research
0 Votes -

Sign in

to vote or comment.
---
Coverage
ESA is typically covered for the following condition(s):
It could also be covered as preoperative treatment for patients undergoing a surgery (e.g., knee or hip replacement) when both the following are met:
patient is expected to lose more than 2 units of blood
patient has anemia and is not a good candidate for transfusions
Documentation
Before beginning ESA therapy, be sure to document (where applicable) any underlying causes of anemia which have been considered, and corrected where possible, such as:
Underlying infection or inflammatory process
Underlying hematological disease
Hemolysis
Vitamin deficiencies (e.g. folic acid or B12)
Blood loss
Aluminum intoxication
Comprehensive assessment which includes the following:
Hematocrit or hemoglobin
Serum iron
Transferrin saturation; or serum ferritin and /or documentation of iron stores in bone marrow
Creatinine
Bone Marrow Biopsy (for myelodysplastic disease or where otherwise indicated)
Erythropoietin level (for myelodysplastic disease; AZT therapy, anemia of chronic disease)
Commonly Associated Modifiers: AY, EA , EB, EC, ED, EE, GS, JA, JB
Billing Note
Medicare will generally only covers ESRD-related drugs and biologicals when be billed by the renal dialysis facility. However, if an ESRD-related drug or biological was furnished to an ESRD beneficiary for reasons other than for the treatment of ESRD, it may be billed separately using modifier AY.
ESRD-related EPO is included in ESRD payment system and thus are not separately payable via Part B claims, however, there can be an exception for hospital billing when there is an emergency or unscheduled dialysis session.
Payer Guidelines
Be sure to verify coverage and review treatment policies with individual commercial payers or your Medicare Administrative Contractor (MAC) before beginning treatment. To review your MAC-specific carrier LCD, check the [Medicare Policies & Guidelines] portion shown below the code.
###
Questions, comments?
If you have questions or comments about this article please contact us. Comments that provide additional related information may be added here by our Editors.
Latest articles: (any category)
Preview the PDGM Calculator for Home Health Today
December 4th, 2019 - Wyn Staheli, Director of Research
Until February 1, 2020, you can preview Find-A-Code's Patient-Driven Groupings Model (PDGM) home health payment calculator by going to https://www.findacode.com/tools/home-health/ .
Hypertension ICD-10-CM Code Reporting Table
November 25th, 2019 - Wyn Staheli, Director of Research
In ICD-10-CM, hypertension code options do not distinguish between malignant and benign or between controlled and uncontrolled. What is important for code selection is knowing if the hypertension is caused by or related to another condition. The following table shows some of these options.
New Medicare Home Health Care Payment Grouper — Are You Ready?
November 25th, 2019 - Wyn Staheli, Director of Research
In 2020, Medicare will begin using a new Patient-Driven Groupings Model (PDGM) for calculating Medicare payment for home health care services. This is probably the biggest change to affect home health care since 2000.
VA: How UCR Charges are Determined
November 20th, 2019 - Chris Woolstenhulme, QCC, CMCS, CPC, CMRS
How does the VA determine charges billed to third party payers for Veterans with private health insurance? According to the VA. "38 C.F.R 17.101 stipulates the basic methodology by which VA bills third party insurance carriers. In order to generate a charge for medical services, VA establishes reasonable charges for five ...
Medical Insurance Coverage for TMJ Disorders (TMD)
November 19th, 2019 - Christine Taxin
It is agreed that TMJ disorders should be covered by insurance. There are often questions whether it is covered by medical insurance or dental insurance and where the line is that separates coverage.Medical Insurance typically is the primary insurance for TMJ disorders. The reason is that joints are found anywhere ...
Changes to Portable X-Ray Requirements
November 19th, 2019 - Wyn Staheli, Director of Research
On September 30, 2019, CMS published a final rule which made changes to portable x-ray services requirements as found in the law.
Q/A: Q/A: How do I Code a Procedure for the Primary Insurance so the Secondary Can Get Billed?
November 19th, 2019 - Wyn Staheli, Director of Research
Question: How do you modify a code submitted to the primary insurance company to let them know it is not covered by them so you can bill to a secondary?