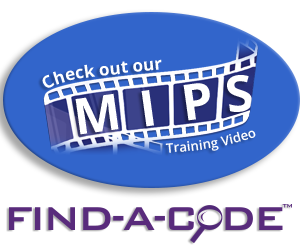 Q/A: Which Modifiers to Use When Billing 44005 and 36556 Together
March 26th, 2018 - Chris Woolstenhulme QCC, CMCS, CPC, CMRS
0 Votes -

Sign in

to vote or comment.
---
Q: I have a denial for 44005 and 36556 being billed together. I added modifiers 51, 59, and Q6 to 36556 but I am afraid it will deny again?
A: Take a look at how you used your modifiers; you would not report both Modifier 51 and Modifier 59 on the same code.
44005 - Enterolysis (freeing of intestinal adhesion) (separate procedure)
36556 - Insertion of the non-tunneled centrally inserted central venous catheter; age 5 years or older
Modifier 51 - Multiple Procedures
Modifier 59 - Distinct Procedural Service
Modifier 59 should be appended to the "Separate Procedure" per AMA
Per AMA Guidelines, "When a procedure or service that is designated as a "separate procedure" is carried out independently or considered to be unrelated or distinct from other procedures/services provided at that time, it may be reported by itself, or in addition to other procedures/ services by appending modifier 59 to the specific "separate procedure" code to indicate that the procedure is not considered to be a component of another procedure, but is a distinct, independent procedure. This may represent a different session, different procedure or surgery, different site or organ system, separate incision/excision, separate lesion, or separate injury (or area of injury in extensive injuries)."
Using modifier 51 may depend on your carrier; there are some carriers that do not require the use of Modifier 51 when using this modifier you will usually receive reduced reimbursement.
Modifier 51 indicates: The same procedure performed on different sites; Multiple operations during the same session; or One procedure performed multiple times.
###
Questions, comments?
If you have questions or comments about this article please contact us. Comments that provide additional related information may be added here by our Editors.
Latest articles: (any category)
Q/A: How do we Know Which Codes a Payer Will Allow?
March 22nd, 2019 - Wyn Staheli, Director of Research
How do we know which codes a payer will allow? The best way to determine the codes (CPT, ICD-10-CM and HCPCS) allowed by a payer is to review their payer policy. While it is good to know the official guidelines (e.g., ICD-10-CM Official Guidelines for Coding and Reporting, AMA Guidelines, Medicare ...
Type of Bill Code Structure (2018-08-30)
March 20th, 2019 - Find-A-Code
The UB-04 claim form (also known as CMS 1450) is the standard facility and residential claim form used to report health claims. The Type of Bill is reported in Block No. 4 of the UB04 claim form. Type of bill codes are four-digit codes that describe the type of bill a ...
How to Report Imaging (X-Rays) of the Thumb
March 18th, 2019 - Aimee Wilcox, CPMA, CCS-P, CMHP, CST, MA, MT
If you've ever taken piano lessons, you know that the thumb is considered the first finger of the hand. Anatomically, it is also referred to as the first phalanx (finger). However, when you are coding an x-ray of the thumb, images are captured of the thumb, hand, wrist, and all ...
Revised ABN Requirements Still Fuzzy
March 18th, 2019 - Wyn Staheli, Director of Research
Although it has been quite some time since ChiroCode published an article about the revised instructions for non-participating providers who use the ABN, there are still some outstanding questions about this change. So far, Medicare has not provided additional guidance about this question despite requests by us for clarification. Medicare now requires non-participating providers to include the ...
Voluntary Repayments
March 8th, 2019 - Namas
Should you volunteer to repay money from Medicare or other federal healthcare programs if you believe they were the result of errors on your end? The penalties for not doing so could be severe. Under the Federal False Claims Act, if retained overpayments can be shown to be to false ...
Q/A: Can you Help me Understand the New Medicare Insurance Cards?
March 7th, 2019 - Wyn Staheli, Director of Research
As many of you are aware, CMS began issuing new Medicare identification cards last year which required the replacement of social security numbers with a new Medicare Beneficiary Identifier (MBI). All cards have now been mailed out and patient's should have the new cards when they come in. Currently, we are in the transition period until January 2020.
Date of Service Reporting for Radiology Services
March 7th, 2019 - Wyn Staheli, Director of Research
Providers need to ensure that they are reporting radiology dates of service the way the payer has requested. Unlike other many other professional services which only have one date of service (DOS), radiology services can span multiple dates. Medicare requirements may differ from professional organization recommendations.