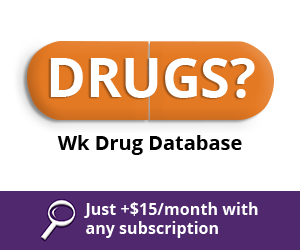 Documentation for Urological Supplies
March 9th, 2018 - Medicare Learning Network
0 Votes -

Sign in

to vote or comment.
---
The Medicare Learning Network provides guidance on required documentation for urological supplies.
For DME items, you must meet the following requirements:

Prescription (orders)
Medical Record Information (including continued need/use if applicable)
Correct Coding
Proof of Delivery (Suppliers are required to maintain proof of delivery documentation files)
The supplier must receive a Detailed Written Order before a claim is submitted

You must meet specific criteria for urological supplies to qualify for payment.

The patient must have permanent urinary retention or urinary incontinence. This is defined as retention that is not expected to be corrected within 3 months either medically or surgically (this includes supplies billed in a physician's office). Urological supplies will not be covered in patients with temporary conditions.

Medicare will only cover related supplies necessary for proper use if the catheter or external urinary collection device meets the coverage criteria.

Medicare covers only one Indwelling Catheter (A4311-A4316, A4338-A4346) per month for routine catheter maintenance. Medicare only covers non-routine catheter changes under medical necessity. Documentation must show medical necessity for the following indications

Catheter is accidentally removed
Malfunction of catheter
Catheter is obstructed
History of urinary tract infection or recurring obstruction that requires a schedule change frequency of more than once per month

Medicare only covers Intermittent Irrigation of an Indwelling Catheter supplies on a non-routine basis when there is an acute obstruction in the catheter.

Medicare covers Continuous Irrigation of Indwelling Catheters when a history of obstruction and patency cannot be maintained with intermittent irrigation and catheter changes.

Intermittent catheterization is covered when basic coverage criteria are met and the beneficiary or caregiver can perform the procedure.

Additional coverage criteria for sterile intermittent catheter kit includes:

Resides in a nursing facility
Immunosuppressed
Documented vesico-ureteral reflux while on a program of intermittent catheterization
Spinal cord injured pregnant female with neurogenic bladder
Recurrent UTIs twice within 12 months prior to initiation of sterile intermittent catheter kits

Medicare covers External Catheters/Urinary Collection Devices female or male external urinary collection devices as an alternative to an indwelling catheter for patients who have permanent urinary incontinence.

For a specific list of covered supplies for the above mentioned catheter types, please refer to LCD L33803.

Refills. Suppliers must contact the patient prior to dispensing the refill (contact should be no sooner than 14 calendar days prior to the delivery/shipping date). Refills must deliver the DMEPOS product no sooner than 10 calendar days prior to the end of usage of the current product. Suppliers cannot deliver refills without a beneficiary request.
###
Questions, comments?
If you have questions or comments about this article please contact us. Comments that provide additional related information may be added here by our Editors.
Latest articles: (any category)
Healthcare Common Procedure Coding System (HCPCS)
August 13th, 2019 - Chris Woolstenhulme, QCC, CMCS, CPC, CMRS
There are three main code sets and Healthcare Common Procedure Coding System (HCPCS), is the third most common code set used. They are often called Level II codes and are used to report non-physician products supplies and procedures not found in CPT, such as ambulance services, DME, drugs, orthotics, supplies, ...
Q/A: I Billed 2 Units of L3020 and Claim was Denied. Why?
August 13th, 2019 - Brandy Brimhall, CPC, CMCO, CCCPC, CPCO, CPMA
Question: We billed 2 units of L3020 but were denied for not using the right modifiers. What should we do? Answer: Rather than submitting two units of the L3020 to indicate that the patient one orthotic for each foot, you would need to use modifiers identifying left foot and right foot. Appropriate coding ...
Will Medicare Change Their Rules Regarding Coverage of Services Provided by a Chiropractor?
August 13th, 2019 - Wyn Staheli, Director of Research
Two separate pieces of legislation introduced in the House of Representatives (H.R. 2883 and H.R. 3654) have the potential to change some of Medicare's policies regarding doctors of chiropractic. Find out what these two bills are all about and how they could affect Medicare policies.
The OIG Work Plan: What Is It and Why Should I Care?
August 9th, 2019 - Namas
The Department of Health and Human Services (HHS) founded its Office of Inspector General (OIG) in 1976 and tasked it with the responsibility to combat waste, fraud, and abuse within Medicare, Medicaid, and the other HHS programs. With approximately 1,600 employees, HHS OIG is the largest inspector general's office within ...
CMS Proposes to Reverse E/M Stance to Align with AMA Revisions
August 6th, 2019 - Wyn Staheli, Director of Research
On July 29, 2019, CMS released their proposed rule for the Medicare Physician Fee Schedule for 2020. Last year's final rule "finalized the assignment of a single payment rate for levels 2 through 4 office/outpatient E/M visits beginning in CY 2021." It also changed some of the documentation requirements (e.g., ...
Q/A: What if my Patient Refuses to Fill out the Outcome Assessment Questionnaire?
August 6th, 2019 - ChiroCode
Question: What if my Medicare patient refuses to fill out the outcome assessment questionnaire? Answer: Inform the patient that Medicare requires that you demonstrate functional improvement in order for them to determine if the care is medically necessary. In other words, they may have to pay for the care out of pocket if ...
The Slippery Slope For CDI Specialists
August 2nd, 2019 - Namas
Who knew that when Jack & Jill when up the hill to fetch a pail of water, they would have to ensure that in order to keep the level of water the same on the way back down, they would need to both support the pail. Many of you in this industry are ...