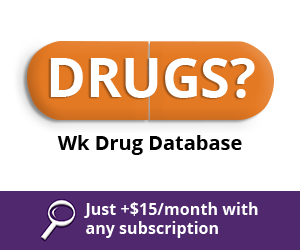 Coding for Strains in ICD 10
May 30th, 2018 - BC Advantage
0 Votes -

Sign in

to vote or comment.
---
New England Patriots Linebacker Diagnosed with Pectoralis Major Muscle Tear
You may or may not know of Dont'a Hightower. However, if you are a football fan, and in particular, a New England Patriots fan, you probably know Hightower is a linebacker for their team. Last year, Hightower injured himself during a game and was diagnosed with a pectoral major muscle tear, according to Dr. David Chao, an orthopaedic surgeon and sports medicine specialist.
Although this type of injury is rare, it is becoming more common as more individuals participate in physical exercise and high-impact contact sports, such as football and weightlifting.
According to the National Institutes of Health, a review was carried out on 20 patients who had a pectoralis major muscle repair between 2003 and 2011, and the results were as follows:
All patients were men with an average age of 30 years (ages 20-55) when injured.
60% of the patients suffered injury while bench pressing, and 15% of the patients. suffered while wrestling. Other mechanisms of injury included throwing a football and jet skiing.
Average time from injury to surgical repair was 3.8 months.
The pectoralis muscles are sometimes referred to as "pecs," "chest muscle," or "pectoral muscle" by body builders and sports athletes. This muscle is a thick, fan-shaped muscle that lies on the front of the chest under the breast and makes up the bulk of the chest muscles. Under the pectoralis major is the pectoralis minor, which is a thin, triangular-shaped muscle.
The pectoralis major attaches to the upper bone of the arm, called the humerus, and is divided into two parts. The clavicular head makes up the upper part, and the sternal head makes up the lower part.
The muscle fibers of the pectoralis end in a flat tendon, which is inserted into a groove called the intertubercular sulcus, in the upper humerus located in the upper arm.
The pectoralis major controls various actions in order to move the shoulder joint:
Clavicular head flexes the humerus, as in throwing an underhand ball
Sternocostal head adducts the humerus, as when flapping the arms
Pectoralis major medially rotates the humerus, as when arm wrestling
Pectoralis major keeps the arm attached to the trunk
The pectoralis major may tear or rupture in various parts of the muscle, with the most common being a rupture of the tendon off the humerus bone. Other parts of the muscle where tears may occur are within the muscle belly itself or at the junction of the muscle and tendon (musculo-tendinous junction). The muscle can also tear off the sternum, but this is quite rare, according to Michele R. Berman, M.D.
A patient who has had a rupture of the pectoralis muscle may complain of a sharp tearing sensation. When he attempts to rotate his arm inward and toward his chest (adduction and internal rotation), there will be resistance. The shoulder may also be painful and weak. On examination, there will be swelling and bruising, palpable effect and misshapen anterior axillary fold, weakness with adduction and internal rotation.
A partial rupture or an injury that basically tears in the muscle may not require surgical treatment. Instead, a sling may be used to immobilize the injury, along with ice, rest, and Advil for pain relief. If the tendon has been torn away from the bone, surgical treatment is recommended, especially when it involves high-level athletes. An MRI (magnetic resonance imaging) is typically done to make the diagnosis, and the earlier the surgery, the better the outcome, according to the National Institutes of Health.
ICD-10-CM Coding
According to the ICD-10-CM Official Guidelines for Coding and Reporting, an acute traumatic tear or rupture of a muscle or tendon is classified as a strain (think sTrain = tendon/muscle/fascia). A strain may be an overstretched muscle or a partial or complete tear. These types of injuries are found in Chapter 19 Injury, poisoning, and certain other consequences of external causes (S00-T88). Within this category, injury codes are broken down by body part, type of injury, and in some cases, laterality. The episode of care will also need to be reported and assigned as the 7th character to show "A" (initial encounter), "D" (subsequent encounter), or "S" (sequela).
Whenever possible, you should report the cause of injury, place of occurrence, and activity leading up to the injury. These codes may be found in Chapter 20.
Note: A sprain is different than a strain. A sprain is an injury to a ligament or joint, and codes for strains and sprains are found in two different categories.
A coding example:
A 28-year-old male presents to the outpatient clinic today with swelling and bruising over the anterior wall of right axilla. Patient is an amateur weightlifter who was performing his routine workout at the gym when he suffered severe pain and tearing sensation over the right side of the chest. He had tenderness, altered anterior axillary fold crease, and limited movement of his right arm. An MRI (magnetic resonance imaging) was recommended due to suspected muscle tear, and he was subsequently diagnosed with tear of tendon of pectoralis major muscle.
ICD-10-CM codes assigned:
S29.011A - Strain of muscle and tendon of front wall of thorax, initial encounter
Y92.39 - Other specified sports and athletic area as the place of occurrence of the external cause
Y93.B9 - Activity, other involving muscle strengthening exercises
First of all, as a coder, we need to know the pectoralis major muscle is located in the upper chest, or thorax. Without this knowledge, it would be difficult to choose the correct code since there is no listing in the Index for pectoralis major muscle.
When looking up the term Strain, muscle (tendon) in the Alphabetic Index, it refers us to Injury, muscle, by site, strain. Under Injury, muscle, thorax, strain, front wall, it provides code S29.011. Verified in the Tabular, S29.011 is Strain of muscle and tendon on front wall of thorax. This code is not reportable, however, as there is a note at S29 to add the appropriate 7th character. The patient is being actively treated, so "A" (initial encounter) needs to be appended, making it S29.011A.
There is also a note at S29 to "Code also any additional open wound (S21.-)." In this case, there is no documentation of an open wound.
At S00-T88, there is a note to "Use secondary codes from Chapter 20, External causes of morbidity, to indicate cause of injury."
Look in the External Cause of Injuries Index under Place of occurrence, gymnasium Y92.39. This can be verified in the Tabular under Y92.39 - Other specified sports and athletic area as the place of occurrence of the external cause.
A note at Y92 indicates "The following category is for use, when relevant, to identify the place of occurrence of the external cause. Use in conjunction with an activity code.
Place of occurrence should be recorded only at the initial encounter for treatment."
In the External Cause of Injuries Index, see Activity (involving) (of victim at time of event), exercise(s), muscle strengthening (non-machine) NEC Y93.B9. This can be verified in the Tabular under Y93.B9 - Activity, other involving muscle strengthening exercises.
A note at Y93 indicates, "These codes should be used in conjunction with codes for external cause status (Y99) and place of occurrence (Y92). Since there is no documentation as to the status, we cannot assign a Y99 code.
Remember that external cause codes are never assigned as a principal diagnosis.
In summary, pectoralis major muscle tears are rare injuries, but they are becoming more common as more individuals take part in high-impact sports and weightlifting. As coders, we need to understand the terminology and anatomy of the pectoralis major muscle and be able to code for related injuries. We also need to know that an acute traumatic tear or rupture of a pectoralis major muscle is classified as a strain and not a sprain. Finally, we should assign as many external cause codes as needed to tell the whole story.
Debbie Jones, CPC, CCA, currently works as an administrative specialist for CertificationCoachingOrg (cco.us) and writes healthcare-related articles for various companies. In addition, she has a new blog called Medical Coding Buff (medicalcodingbuff.com).
###
Questions, comments?
If you have questions or comments about this article please contact us. Comments that provide additional related information may be added here by our Editors.
Latest articles: (any category)
HHS Proposes Significant Changes to Patient Access Rules
February 11th, 2019 - Wyn Staheli, Director of Research
In a significant announcement on February 11, 2019, HHS proposed new rules aimed at improving interoperability of electronic health information. This announcement was made in support of the MyHealthEData initiative which was announced by the Trump administration on March 6, 2018. The goal of that initiative was to break down ...
Charging Missed Appointment Fees for Medicare Patients
February 7th, 2019 - Wyn Staheli, Director of Research
Some providers mistakenly think that they cannot bill a missed appointment fee for Medicare beneficiaries. You can, but Medicare has specific rules that must be followed. These rules are outlined in the Medicare Claims Policy Manual, Chapter 1, Section 30.3.13. You must have an official "Missed Appointment Policy" which is ...
Q/A: Do Digital X-rays Have Their Own Codes?
February 7th, 2019 - Wyn Staheli, Director of Research
Question Are you aware if digital x-ray of the spine requires a different code than plain x-ray? If so, where can I find the information specific to digital x-ray codes? Answer There are no separate codes for digital x-rays. However, there may be modifiers that are required to be submitted with the usual ...
Clinical Staff vs Healthcare Professional
February 5th, 2019 - Chris Woolstenhulme, QCC, CMCS, CPC, CMRS
State scope of practice laws and regulations will help determine who is considered Clinical staff and Other qualified Health Care professionals.  Physician or other qualified healthcare professionals:  Must have a State license, education training showing qualifications as well as facility privileges.  Examples of Qualified Healthcare professionals: (NOTE: this list is not all-inclusive, please refer to your payer ...
BC Advantage Now Offering Q-Pro CEUs!
February 5th, 2019 - Find-A-Code
We are excited to announce BC Advantage is now offering Q-Pro CEUs! It is now even easier to get your QPro CEUs and stay current with BC Advantage: offering news, CEUs, webinars and more. BC Advantage is the largest independent resource provider in the industry for Medical Coders, Medical Billers,...
Attestations Teaching Physicians vs Split Shared Visits
February 1st, 2019 - BC Advantage
Physicians often use the term "attestation" to refer to any kind of statement they insert into a progress note for an encounter involving work by a resident, non-physician practitioner (NPP), or scribe. However, for compliance and documentation purposes, "attestation" has a specific meaning and there are distinct requirements for what ...
Q/A: Can I Bill a Review of X-Rays?
February 1st, 2019 - Wyn Staheli, Director of Research & Aimee Wilcox, CPMA, CCS-P, CMHP, CST, MA, MT
It is not unusual for a healthcare provider to review x-rays taken and professionally read by another entity. Questions arise regarding how to bill this second review. It is essential to keep in mind that the global (complete) service of taking an x-ray is composed of both a professional and ...