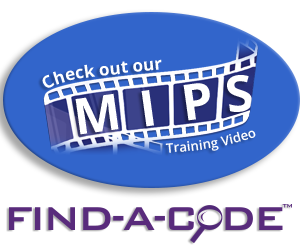 Inappropriate Use of Units Costs Practice Over $800,000
June 11th, 2018 - Wyn Staheli, Director of Research & Aimee Wilcox, CPMA, CCS-P, CMHP, CST, MA, MT
0 Votes -

Sign in

to vote or comment.
---
A recent OIG enforcement action emphasizes the need to understand the proper use of units. A healthcare provider in Connecticut submitted multiple units for urine drug screening tests. The press release stated that "Urine drug screening tests use a single sample of a patient's urine to test for multiple classes of drugs. Although the test screens a patient's urine for multiple classes of drugs, Medicare considers it a single test that should be billed only once per patient encounter."
The proper billing of units has proven to be problematic for more than just lab tests. Problems are also commonly reported with the billing of drugs and biologicals, timed codes, and multiple injections.
Drugs and Biologicals
One OIG review of a single MAC found a 57% error rate in the billing of drugs and biologicals. There are several reasons why there could be billing problems. Providers need to understand all the rules to ensure that they are billing properly. These problems commonly arise because packaging dosages typically don't match up with HCPCS descriptions. Claims MUST match up. For example, if the description for the HCPCS code specifies 25 milligrams and 100 milligrams are administered, 4 units should be billed.
So what do you do when they don't match up? Follow payer guidelines. According to Medicare, Do "not bill the units based on the way the drug is packaged, stored, or stocked. That is, if the HCPCS code descriptor for the drug code specifies 1 mg and a 10 mg vial of the drug was administered to the patient, bill 10 units, even though only 1 vial was administered." In this Medicare example, the drug would have been under-billed. However, more commonly, the drug is over-billed with too many units.
Another problematic area is rounding. What if the dosage doesn't match up to the packaging? According to Medicare, always round up. They state, "If the drug dose used in the care of a patient is not a multiple of the HCPCS code dosage descriptor, the provider rounds to the next highest unit." CMS has emphasized that units billed should be based on the dosage in the code description. There are two common problems that arise in this situation
What if you only administer 10 mg and the code description states 25 mg? You round up and bill for one unit.
What if there are multiple codes with varying dosages? Bill the code with the next unit. For example, what should you bill if you administer 50 mg of methylprednisolone acetate?There are 3 HCPCS codes:
Report the drugs as close to the way in which the provider administered them. Since Depo Medrol (methyprednisolone acetate) does not come in vials of 60 mg/cc, just bill what the provider used, which would likely be 3 cc from the 20 mg vial. Therefore, bill:
J1020 with 3 units (20 mg X 3 units = 60 mg)
Notes:
When selecting the HCPCS code, be sure to select the one with the proper administration method (e.g., intravenous, subcutaneous, intravenous push).
Don't forget to include the NDC, description and unit in the red shaded portion of Item Number 24 of the 1500 Claim Form (e.g., N400026065871 Immune Globulin Intravenous UN2).
CLICK HERE to review the Medicare Claims Processing Manual, Chapter 17 - Drugs and Biologicals.
Injections
Injections are also a complex problem which is not fully addressed in this article. A few examples include:
1. Injection of lidocaine mixed with Depo Medrol 40 mg was injected into the right knee joint space.
Report 20610 (1 unit) for the joint injection
Report J1030 (1 unit) for the Depo Medrol. The lidocaine is considered bundled and would not be billed separately.
However, if both knees were injected, then bill 20610 with 2 units (one per knee).
2. After alcohol prep, a 24-guage 3.5-inch needle filled with a total of 10 ml (5 ml per side) of 0.25% Marcaine and 40 mg of Kenalog was used to inject four trigger points in the right gluteus medius and two into the left gluteus medius muscles (a total of two muscle groups).
Report 20552 (1 unit). Even if you inject a patient's trigger points 10 times

in the same muscle group

, you may only bill a single unit of 20552 because the code description is based on the number of muscle groups injected and not how many injections were administered.
Do not report the Marcaine, as it is considered bundled as the local anesthetic.
3. A total of 15 mL of 0.25% Marcaine, with 60 mg of Kenalog was used to inject multiple trigger points in the bilateral supraspinatus muscles and the right deltoid muscle.
Report 20553 (1 unit) for 3 or more muscle(s)
Do not report the Marcaine, as it is considered bundled as the local anesthetic.
CLICK HERE for a helpful webinar with more comprehensive information.
Timed Codes
Timed codes have rounding rules which can vary by payer. In fact, there are slight differences between Medicare and the AMA regarding the 8-minute rounding rule (CLICK HERE). Providers need to be aware of these differences and document and bill the encounter properly in accordance with payer rules.
Find-A-Code Help
Find-A-Code offers some help at the code level. Keep in mind, that there is no substitute for reading the rules and carefully reviewing packaging.
Medically Unlikely Edits (MUEs): Click on the [Additional Code Information (Global Days, MUEs, etc.)] bar beneath the code and look for the "Medically Unlikely Edits (MUEs)." Not all codes have MUEs, but be sure to check if they are available. Medicare sets these limits, so when a claim is submitted which exceeds the MUEs, it is likely to trigger an audit.
Commercial Payer Policies: Click on the [Commercial Payer Policies] bar to review payers with policies regarding that service. Some include detailed information about units so it's valuable to check for applicable policies.
###
Questions, comments?
If you have questions or comments about this article please contact us. Comments that provide additional related information may be added here by our Editors.
Latest articles: (any category)
Muscle Testing and Range of Motion Information
November 8th, 2018 - Wyn Staheli, Director of Research
Be sure to understand the unique code requirements for Muscle and Range of Motion Testing.
Medi-Cal Coverage Criteria for Hospital Beds and Accessories
November 7th, 2018 - Raquel Shumway
Medi-Cal coverage of child and adult hospital beds and accessaries. What is covered and what documentation is required.
Are you Ready for CMS' 2019 Medicare Physician Fee Schedule Final Rule?
November 7th, 2018 - Wyn Staheli, Director of Research
The waiting is over, the Final Rule for CMS' 2019 Medicare Physician Fee Schedule (MPFS) is available - all 2,379 pages for those looking for a little light reading. As anticipated, there are some pretty significant changes. Most of us were carefully watching the proposed changes to the Evaluation and ...
How to Use Modifier Indicators with NCCI Edits (2018-10-31)
October 31st, 2018 - Chris Woolstenhulme, QCC, CMCS, CPC, CMRS
To verify if clinical circumstances might justify the use of a modifier when billing code pairs, look at the NCCI edits and the modifier indicator.  Medicare may have restrictions on the use of a modifier used to bypass an edit.  This important part of coding can alert a payer or ...
Anesthesia and Pain Management
October 31st, 2018 - Chris Woolstenhulme, QCC, CMCS, CPC, CMRS
Anesthesia and Pain management is under close watch from the OIG according to a report from Anesthesia Business consultants, they stated, "The Health and Human Services Office of Inspector General (HHS OIG) reports in its most recent Semi-annual Report to Congress that in FY 2017 it brought criminal actions against 881 individuals or organizations ...
Common Allergy CPT Codes and MUEs
October 30th, 2018 - Find-A-Code™
Below is a list of common CPT codes for Allergy and Immunology. Each code is listed with the following information: Medicare Unlikely Edits (MUEs) for both a Non-Facility (NF) and Facility (F) setting. Professional/Technical Component (PC/TC) Indicator. Key Indicator or Procedure Code Status Indicator, which is a Medicare assigned "Indicator" to each code in ...
Allergy Testing 10/29/2018
October 29th, 2018 - Chris Woolstenhulme, QCC, CMCS, CPC, CMRS
Allergy testing may be performed due to exaggerated sensitivity or hypersensitivity.  Using findings based on the patient's complaint and face-to-face exam. Testing may be required to identify and determine a patient's immunologic sensitivity or reaction to certain allergens using certain CPT codes.  According to CMS, LCD 33261, allergy testing can be ...