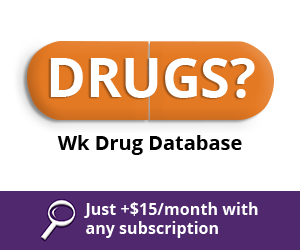 VA Expands Telehealth
June 14th, 2018 - Wyn Staheli, Director of Research
0 Votes -

Sign in

to vote or comment.
---
On May 11, 2018, the Department of Veterans Affairs (VA) released its final rule on the "Authority of VA Health Care Providers to Practice Telehealth." Effective June 11, 2018, VA providers will be able to provide telehealth services across state lines. This move will make it easier for veterans to obtain services, particularly if they are in remote, rural or underserved areas. It is anticipated that this ruling will shorten wait times for patients seeking care.
While this may not sound significant, the big news is that these healthcare providers do NOT need to be located, licensed, registered, or certified in the state of the patient. Even if state law prohibits this practice, since the VA is a federal program it over-rides any conflicting state laws or regulations on this matter.
This ruling is a result of the push by the Trump administration with their Anywhere-to-Anywhere initiative. In support of this initiative, Congress has passed several bills (e.g., Veterans E-Health and Telemedicine Support (VETS) Act of 2017) in support of a nationwide telehealth program. This final rule is evidence that the initiative is working.
There are a few things to note:
The services rendered must be within the provider's scope of practice
Only certain services may be provided via telehealth
This does not apply to community health care providers (e.g., Choice program)
###
Questions, comments?
If you have questions or comments about this article please contact us. Comments that provide additional related information may be added here by our Editors.
Latest articles: (any category)
Finalized Confidentiality of Alcohol and Drug Abuse Patient Records Regulations
August 31st, 2018 - Wyn Staheli, Director of Research
In January, the U.S. Department of Health and Human Services (HHS) issued updates to the privacy regulations regarding the confidentiality of patient information of substance use disorder patients (42 CFR Part 2).  This notice included references to better alignment with HIPAA regulations, but did state that Part 2 is more protective ...
Pricing for ASC's and APC's
August 27th, 2018 - Chris Woolstenhulme, QCC, CMCS, CPC, CMRS
For Medicare purposes, an Ambulatory Surgical Center Resources (ASC) is a distinct entity that operates exclusively to furnish surgical services to patients who do not require hospitalization and in which the expected duration of services does not exceed 24 hours following admission. ASC payment groups determine the amount that...
PSAVE Pilot Program - What Does it Mean to You?
August 20th, 2018 - Wyn Staheli, Director of Research
Noridian's pilot program Provider Self-Audit with Validation and Extrapolation (PSAVE) has been extended which means that it has been successful for the payer, which means that they are saving money. Historically, when a pilot program is proven to be successful, it isn't too long before other MACs follow. Before signing up to participate, providers need to carefully evaluate the program. Are the benefits worth the costs?
Importance of Depression Screenings
August 16th, 2018 - Wyn Staheli, Director of Research
Why would a chiropractor be concerned about depression screenings when you aren't trained to be a mental health provider? The answer lies in patient outcomes. Many quality care organizations recommend depression screenings for patients with a chronic condition. According to The National Institute of Mental Health, "People with other chronic ...
Using Modifiers 96 and 97
August 16th, 2018 - Wyn Staheli, Director of Research
The Affordable Care Act (ACA) requires coverage of certain essential health benefits (EHBs), two of which are rehabilitative and habilitative services and devices. Since the ACA did not define these terms or specify coverage requirements, it is left up to individual states to create benchmark plans to determine coverage requirements. ...
Medicare Timed Codes Guidelines
August 16th, 2018 - Wyn Staheli, Director of Research
Medicare's guidelines for reporting of timed codes is found in Medicare Claims Processing Manual Chapter 5, Section 20.2. Also known as the '8 minute' rule, it describes how to calculate time for appropriate reporting when more than one timed code is performed at the same time. It should be noted that while ...
QPro's First Annual QPro Con
August 15th, 2018 - Chris Woolstenhulme QCC, CMCS, CPC, CMRS
Date: October 9-10 Time: 9-3 MST QPro Con is featuring a virtual event with keynote speakers and experts with years of hands-on experience in the healthcare industry. Stay ahead of the changes and keep informed of important information that affects the healthcare community. Attendees receive 12 FREE CEUs with the purchase ...