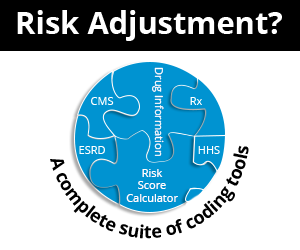 Will Medicare's Proposed Reformations Affect Your Practice?
June 12th, 2018 - Wyn Staheli, Director of Research
0 Votes -

Sign in

to vote or comment.
---
Recently, Medicare's Innovation Center released an informal Request for Information (RFI) seeking input on several different system reformation proposals. As the market moves towards more value based payment systems, innovation and new models are being sought to both reduce costs and increase quality. This article outlines the ideas presented in the RFI.
1. Expanded Opportunities for Participation in Advanced APMs
Alternative Payment Models have been picking up some steam since MACRA began in 2015. CMS must be seeing positive results because they are trying to figure out ways to further encourage provider participation.
2. Consumer-Directed Care & Market-Based Innovation Models
Empowering consumers to make choices on how their healthcare dollars are spent can yield more bang for the buck. There were several ideas presented in this portion. One very interesting idea is allowing beneficiaries to contract directly with healthcare providers to come up with new payment arrangements such as bundled care. While some say this is a great idea, others are concerned that it opens the door to potential fraud. CLICK HERE to read an article in Modern Healthcare about this idea of allowing providers to bill patients directly.
3. Physician Specialty Models
One option presented is allowing specialists to become the primary source of care in order to promote better management of complex or chronic medical conditions. Managing the care of patients with these special needs is important and better management has shown to have far better outcomes.
4. Prescription Drug Models
Prescription medications are a big cost for insurance payers. CMS states, "Models that contemplate novel arrangements between plans, manufacturers, and stakeholders across the supply chain, including, but not limited to innovative value based purchasing arrangements, and models that would increase drug pricing competition while protecting beneficiaries' access to drugs are of particular interest. "
5. Medicare Advantage (MA) Innovation Models
CMS is currently implementing "the Medicare Advantage Value-Based Insurance Design (VBID) model, that provides benefit design flexibility to incentivize beneficiaries to choose high-value services; but this model could be modified to provide more flexibility to MA plans and potentially add additional states." They are looking for ideas for other alternatives as well.
6. State-Based and Local Innovation, including Medicaid-focused Models
CMS has been working with states on creating and testing new payment models (e.g., Prevention of Chronic Diseases Model). They want to know what is working at the state level to improve care and assist in creating new models. These programs will be tested at the state level and those that work well could potentially be used in other federal programs (e.g., Medicare, Tricare).
7. Mental and Behavioral Health Models
With the opioid crisis taking center stage, they are looking for models to combat this epidemic. Dementia care is also costly. What models can enhance the integration of care and/or utilize episode payment.
8. Program Integrity
As always, CMS is looking for ways to further reduce fraud, waste, and abuse in government healthcare programs. They stated that they are trying to find a balance between patient care and the increased physician workload and "effectiveness of the review". We are glad that they recognize the administrative burdens which these program integrity programs have placed on providers. Hopefully they can find ways to make reviews less burdensome.
Summary
If you have good ideas, now is the time to submit them to CMS. Let them know what you think. CLICK HERE to go the CMS Initiatives website.
###
Questions, comments?
If you have questions or comments about this article please contact us. Comments that provide additional related information may be added here by our Editors.
Latest articles: (any category)
Muscle Testing and Range of Motion Information
November 8th, 2018 - Wyn Staheli, Director of Research
Be sure to understand the unique code requirements for Muscle and Range of Motion Testing.
Medi-Cal Coverage Criteria for Hospital Beds and Accessories
November 7th, 2018 - Raquel Shumway
Medi-Cal coverage of child and adult hospital beds and accessaries. What is covered and what documentation is required.
Are you Ready for CMS' 2019 Medicare Physician Fee Schedule Final Rule?
November 7th, 2018 - Wyn Staheli, Director of Research
The waiting is over, the Final Rule for CMS' 2019 Medicare Physician Fee Schedule (MPFS) is available - all 2,379 pages for those looking for a little light reading. As anticipated, there are some pretty significant changes. Most of us were carefully watching the proposed changes to the Evaluation and ...
How to Use Modifier Indicators with NCCI Edits (2018-10-31)
October 31st, 2018 - Chris Woolstenhulme, QCC, CMCS, CPC, CMRS
To verify if clinical circumstances might justify the use of a modifier when billing code pairs, look at the NCCI edits and the modifier indicator.  Medicare may have restrictions on the use of a modifier used to bypass an edit.  This important part of coding can alert a payer or ...
Anesthesia and Pain Management
October 31st, 2018 - Chris Woolstenhulme, QCC, CMCS, CPC, CMRS
Anesthesia and Pain management is under close watch from the OIG according to a report from Anesthesia Business consultants, they stated, "The Health and Human Services Office of Inspector General (HHS OIG) reports in its most recent Semi-annual Report to Congress that in FY 2017 it brought criminal actions against 881 individuals or organizations ...
Common Allergy CPT Codes and MUEs
October 30th, 2018 - Find-A-Code™
Below is a list of common CPT codes for Allergy and Immunology. Each code is listed with the following information: Medicare Unlikely Edits (MUEs) for both a Non-Facility (NF) and Facility (F) setting. Professional/Technical Component (PC/TC) Indicator. Key Indicator or Procedure Code Status Indicator, which is a Medicare assigned "Indicator" to each code in ...
Allergy Testing 10/29/2018
October 29th, 2018 - Chris Woolstenhulme, QCC, CMCS, CPC, CMRS
Allergy testing may be performed due to exaggerated sensitivity or hypersensitivity.  Using findings based on the patient's complaint and face-to-face exam. Testing may be required to identify and determine a patient's immunologic sensitivity or reaction to certain allergens using certain CPT codes.  According to CMS, LCD 33261, allergy testing can be ...