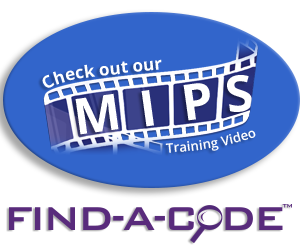 Attention Providers - Please Make Time to Read this Letter
July 17th, 2018 - Chris Woolstenhulme, QCC, CMCS, CPC, CMRS
0 Votes -

Sign in

to vote or comment.
---
In an effort to show CMS is committed to changing the rules to accommodate their providers CMS released a letter to Doctors of Medicare Beneficiaries. The letter offers encouragement and a promise to reduce the burden of unnecessary rules and requirements. The letter states "President Trump has made it clear that he wants all agencies to cut the red tape, and CMS is no exception."
A Letter to Doctors from CMS Administrator Seema Verma
Dear Doctor,
Thank you for the difference you make in your patients' lives. Many of our nation's best and brightest students go into medicine – the competition is intense for every spot. To become a practicing physician, you had to put in years of training, hours of studying, and long days and nights on the wards.
Your dedication and commitment have enabled you to join the profession that makes up the core of our health care system. But after years of education, training, and hard work, our system is not fully leveraging your expertise. Instead, doctors today spend far too much of their time on burdensome and often mindless administrative tasks.
From reporting on measures that demand that you follow complicated and redundant processes to documenting lines of text that add no value to a patient's medical record, to hunting down records and faxes from other physicians and sifting through them, wasteful tasks are draining energy and taking time away from patients. Our system has taken our most brilliant students and put them to work clicking through screens and copying and pasting. We have arrived at the point where today's physicians are burning out, retiring early, or even second-guessing their decision to go into medicine.
In a recent Medscape survey of over 15,000 physicians, 42 percent reported burnout. Enough is enough. CMS's focus is on putting patients first, and that means protecting the doctor-patient relationship. We believe that you should be able to focus on delivering care to patients, not sitting in front of at a computer screen.
Washington is to blame for many of the frustrations with the current system, as policies that have been put forth as solutions either have not worked or have moved us in the opposite direction. Electronic Health Records were supposed to make it easier for you to record notes, and the government spent $30 billion to encourage their uptake. But the inability to exchange records between systems – and the increasing requirements for information that must be documented – has turned this tool into a serious distraction from patient care.
CMS is committed to turning the tide. President Trump has made it clear that he wants all agencies to cut the red tape, and CMS is no exception. Last year, we launched our "Patients Over Paperwork" initiative, under which we have been working to reduce the burden of unnecessary rules and requirements. As part of this effort, we have proposed an overhaul of the Evaluation & Management (E&M) documentation and coding system to dramatically reduce the amount of time you have to spend inputting unnecessary information into your patients' records. E&M visits make up 40 percent of all charges for Medicare physician payment, so changes to the documentation requirements for these codes would have wide-reaching impact.
The current system of codes includes 5 levels for office visits – level 1 is primarily used by nonphysician practitioners, while physicians and other practitioners use levels 2-5. The differences between levels 2-5 can be difficult to discern, as each level has unique documentation requirements that are time-consuming and confusing.
We've proposed to move from a system with separate documentation requirements for each of the 4 levels that physicians use to a system with just one set of requirements, and one payment level each for new and established patients. Most specialties would see changes in their overall Medicare payments in the range of 1-2 percent up or down from this policy, but we believe that any small negative payment adjustments would be outweighed by the significant reduction in documentation burden. If you add up the amount of time saved for clinicians across America in one year from our proposal, it would come to more than 500 years of additional time available for patient care.
In addition to streamlining documentation, under the leadership of the White House's Office of American Innovation, we are advancing the MyHealthEData Initiative which promotes the interoperability of electronic medical records. Patients must have control of their medical information, and physicians need visibility into a patient's complete medical record. Having all of a patient's information available to inform clinical decision-making saves time, improves quality, and reduces unnecessary and duplicative tests and procedures. CMS is taking action to make this vision a reality, including recently proposing a redesign of the incentives in the Merit-Based Incentive Payment System or "MIPS" to focus on rewarding the sharing of healthcare data securely with patients and their providers.
We welcome your thoughts on our proposals, and we look forward to partnering with you to make them successful. Patients and their families put their trust in your hands, and you should be able to focus on keeping them healthy. And to secure the future strength of our system, we must make sure that the nation's best students continue to choose to go into medicine.
We need your input to improve the health care system. Once again, thank you for your service to your patients.
Sincerely,
Seema Verma
###
Questions, comments?
If you have questions or comments about this article please contact us. Comments that provide additional related information may be added here by our Editors.
Latest articles: (any category)
Q/A: What Diagnosis Codes Should I Use for TMJ Headache Massage for Coverage?
October 16th, 2018 - Wyn Staheli, Director of Research
Question: We have been receiving several DDS referrals to our massage therapists who do intra-oral work. The only problem is that the referral from the DDS lists code R51 for headaches as the only DX code. Since most plans don't cover massage therapy for headaches alone, are there any codes that can distinguish the headaches as ...
Q/A: What Codes do I use for CLIA-Waived Tests?
October 16th, 2018 - Wyn Staheli, Director of Research
Question: I am a certified DOT medical examiner and have applied to get my CLIA lab (waiver) for urinalysis, finger prick blood tests for A1c, cholesterol and glucose. I realize I cannot diagnose patients with these tests, but I am using them to make decisions in the DOT process and with ...
Pelvic Floor Dysfunction Treatment Coverage
October 16th, 2018 - Wyn Staheli, Director of Research
Pelvic floor dysfunction is often the underlying cause of conditions such as pelvic pain; urinary or bowel dysfunction; and/or sexual symptoms. Treatment generally begins with an evaluation and testing (e.g, EMG) followed by a variety of services (e.g., biofeedback, manipulation, pelvic floor electrical stimulation), depending on the findings. Coverage by payers ...
Prolonged Services Its Not Just About Time
October 5th, 2018 - BC Advantage
Time, as it applies to E/M codes, has often been viewed as an "if/then" proposition. "If" the documentation shows that a majority of the encounter was based on counseling and/or coordination of care, "then" we choose the highest level of service based on the total time of the encounter. However, a ...
HCC - Acceptable Provider Interpretation for Diagnostic Testing
October 1st, 2018 - Wyn Staheli, Director of Research
The following table is taken from the Contract-Level Risk Adjustment Data Validation Medical Record Reviewer Guidance dated 2017-09-27 (see References). It is a listing of acceptable provider interpretation of diagnostic testing. Acceptable Examples include: Cardiology and Vascular Surgeons Echocardiogram (including Doppler, Duplex, Color flow of the heart vessels) EKG (electrocardiogram) – Stress test, Cardiac ...
When to Use Modifier 25 and Modifier 57 on Physician Claims
October 1st, 2018 - BC Advantage
The biggest thing modifiers 25 and 57 have in common is that they both assert that the E/M service should be payable based on documentation within the record showing the procedure should not be bundled into the E/M. After that, the similarities end, and it is important to know the...
Chiropractic OIG Audit Recommendations - Lessons Learned
September 28th, 2018 - Wyn Staheli, Director of Research
The OIG recently concluded an audit on a chiropractic office located in Florida and had some significant findings. They recommended the following: Refund to the Federal Government the portion of the estimated $169,737 overpayment for claims for chiropractic services that did not comply with Medicare requirements and are within the 4-year ...