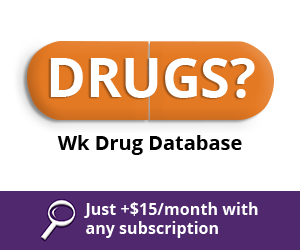 Using Modifiers 96 and 97
August 16th, 2018 - Wyn Staheli, Director of Research
0 Votes -

Sign in

to vote or comment.
---
The Affordable Care Act (ACA) requires coverage of certain essential health benefits (EHBs), two of which are rehabilitative and habilitative services and devices. Since the ACA did not define these terms or specify coverage requirements, it is left up to individual states to create benchmark plans to determine coverage requirements. As of January 1, 2018, there are two informational modifiers which should be used when reporting these two different types of services. Since physical therapy services may be either habilitative or rehabilitative, the appropriate modifier needs to be used when reporting these services.
What's the Difference?
Habilitative (modifier 96): services that help a person DEVELOP skills or functions they didn't have before.
Rehabilitative (modifier 97) services that help a person RESTORE functions which have become either impaired or lost.
Requirements may vary from payer to payer. Let's examine some key concepts excerpted from one payer's policy (emphasis added):
Rehabilitative
The therapy is aimed at improving, adapting or restoring functions which have been impaired or permanently lost as a result of illness, injury, loss of a body part, or congenital abnormality; and
There is an expectation that the therapy will result in a practical improvement in the level of functioning within a reasonable and predictable period of time
Habilitative
The therapy is intended to maintain or develop skills needed to perform ADLs or IADLs which, as a result of illness (including developmental delay), injury, loss of a body part, or congenital abnormality, either:

have not (but normally would have) developed; or
are at risk of being lost; and

There is the expectation that the therapy will assist development of normal function or maintain a normal level of function;
An individual would either not be expected to develop the function or would be expected to permanently lose the function (not merely experience fluctuation in the function) without the habilitative service.
- Amerigroup Guideline #CG-REHAB-04
The above policy includes more descriptive requirements than the simplified description at the beginning of this article. As you can see, it is necessary to verify payer policies to ensure coverage requirements for medical necessity are met. Don't forget to also make sure that your documentation clearly identifies the type of service as well as payer requirements to ensure compliance in the case of an audit.
###
Questions, comments?
If you have questions or comments about this article please contact us. Comments that provide additional related information may be added here by our Editors.
Latest articles: (any category)
Muscle Testing and Range of Motion Information
November 8th, 2018 - Wyn Staheli, Director of Research
Be sure to understand the unique code requirements for Muscle and Range of Motion Testing.
Medi-Cal Coverage Criteria for Hospital Beds and Accessories
November 7th, 2018 - Raquel Shumway
Medi-Cal coverage of child and adult hospital beds and accessaries. What is covered and what documentation is required.
Are you Ready for CMS' 2019 Medicare Physician Fee Schedule Final Rule?
November 7th, 2018 - Wyn Staheli, Director of Research
The waiting is over, the Final Rule for CMS' 2019 Medicare Physician Fee Schedule (MPFS) is available - all 2,379 pages for those looking for a little light reading. As anticipated, there are some pretty significant changes. Most of us were carefully watching the proposed changes to the Evaluation and ...
How to Use Modifier Indicators with NCCI Edits (2018-10-31)
October 31st, 2018 - Chris Woolstenhulme, QCC, CMCS, CPC, CMRS
To verify if clinical circumstances might justify the use of a modifier when billing code pairs, look at the NCCI edits and the modifier indicator.  Medicare may have restrictions on the use of a modifier used to bypass an edit.  This important part of coding can alert a payer or ...
Anesthesia and Pain Management
October 31st, 2018 - Chris Woolstenhulme, QCC, CMCS, CPC, CMRS
Anesthesia and Pain management is under close watch from the OIG according to a report from Anesthesia Business consultants, they stated, "The Health and Human Services Office of Inspector General (HHS OIG) reports in its most recent Semi-annual Report to Congress that in FY 2017 it brought criminal actions against 881 individuals or organizations ...
Common Allergy CPT Codes and MUEs
October 30th, 2018 - Find-A-Code™
Below is a list of common CPT codes for Allergy and Immunology. Each code is listed with the following information: Medicare Unlikely Edits (MUEs) for both a Non-Facility (NF) and Facility (F) setting. Professional/Technical Component (PC/TC) Indicator. Key Indicator or Procedure Code Status Indicator, which is a Medicare assigned "Indicator" to each code in ...
Allergy Testing 10/29/2018
October 29th, 2018 - Chris Woolstenhulme, QCC, CMCS, CPC, CMRS
Allergy testing may be performed due to exaggerated sensitivity or hypersensitivity.  Using findings based on the patient's complaint and face-to-face exam. Testing may be required to identify and determine a patient's immunologic sensitivity or reaction to certain allergens using certain CPT codes.  According to CMS, LCD 33261, allergy testing can be ...