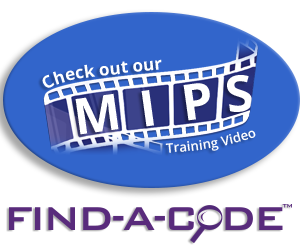 Using Modifiers 96 and 97
August 16th, 2018 - Wyn Staheli, Director of Research
0 Votes -

Sign in

to vote or comment.
---
The Affordable Care Act (ACA) requires coverage of certain essential health benefits (EHBs), two of which are rehabilitative and habilitative services and devices. Since the ACA did not define these terms or specify coverage requirements, it is left up to individual states to create benchmark plans to determine coverage requirements. As of January 1, 2018, there are two informational modifiers which should be used when reporting these two different types of services. Since physical therapy services may be either habilitative or rehabilitative, the appropriate modifier needs to be used when reporting these services.
What's the Difference?
Habilitative (modifier 96): services that help a person DEVELOP skills or functions they didn't have before.
Rehabilitative (modifier 97) services that help a person RESTORE functions which have become either impaired or lost.
Requirements may vary from payer to payer. Let's examine some key concepts excerpted from one payer's policy (emphasis added):
Rehabilitative
The therapy is aimed at improving, adapting or restoring functions which have been impaired or permanently lost as a result of illness, injury, loss of a body part, or congenital abnormality; and
There is an expectation that the therapy will result in a practical improvement in the level of functioning within a reasonable and predictable period of time
Habilitative
The therapy is intended to maintain or develop skills needed to perform ADLs or IADLs which, as a result of illness (including developmental delay), injury, loss of a body part, or congenital abnormality, either:

have not (but normally would have) developed; or
are at risk of being lost; and

There is the expectation that the therapy will assist development of normal function or maintain a normal level of function;
An individual would either not be expected to develop the function or would be expected to permanently lose the function (not merely experience fluctuation in the function) without the habilitative service.
- Amerigroup Guideline #CG-REHAB-04
The above policy includes more descriptive requirements than the simplified description at the beginning of this article. As you can see, it is necessary to verify payer policies to ensure coverage requirements for medical necessity are met. Don't forget to also make sure that your documentation clearly identifies the type of service as well as payer requirements to ensure compliance in the case of an audit.
###
Questions, comments?
If you have questions or comments about this article please contact us. Comments that provide additional related information may be added here by our Editors.
Latest articles: (any category)
Scanning the Unscannable: Improving Patient Flow in MRI
January 14th, 2019 - BC Advantage
Stay Ahead of your CEUs in 2019Get the latest webinars and earn over 24 CEUs each year included with your BC Advantage Magazine subscription. Latest Webinar: Scanning the Unscannable: Improving Patient Flow in MRI Presenter: Wendy Stirnkorb, President & CEO Stirnkorb Consulting, LLC Time: 46 Minutes Cost: $0.00 to all BC Advantage Magazine Subscribers CEUs: 1.0 On-demand: Watch 24/7 from work or ...
What is Virtual Communication (G0071)?
January 14th, 2019 - NAMAS
Beginning January 1st, 2019 all of our RHC and FQHC organizations have a new CPT code to consider implementing for their Medicare populous (check per Advantage Plan Administration for coverage). In its current form, this code is not reportable by organizations not meeting the RHC/FQHC designation. The code isG0071 and is termed ...
Nine New Codes for Fine Needle Aspirations (FNA)
January 4th, 2019 - Aimee Wilcox, CPMA, CCS-P, CMHP, CST, MA, MT
If your practice performs a lot of fine needle aspirations (FNA), you probably have the code options memorized (10021 without image guidance and 10022 with image guidance). However, the 2019 CPT codes now include nine (9) new FNA codes (10004-10012), one deleted FNA code (10022) and one revised FNA code ...
Dry Needling
January 3rd, 2019 - Wyn Staheli, Director of Research
The correct coding of dry needling, also known as trigger point needling, has been a subject of confusion for quite some time. The American Chiropractic Association (ACA) and the American Physical Therapy Association (APTA) have been working together for several years to obtain appropriate codes to describe this service. In ...
2019 Coding Changes for Chiropractic
January 3rd, 2019 - Wyn Staheli, Director of Research
The new year is upon us and so it's time to double check and make sure we are ready. Those with Premium Membership can use the ChiroCode Online Library and search all the official code sets: ICD-10-CM, CPT, and HCPCS. It also includes the updated NCCI edits and RVUs for ...
Are You Ready For the 2019 New Codes
January 3rd, 2019 - Aimee Wilcox, CPMA, CCS-P, CMHP, CST, MA, MT
Many articles have been published regarding the 2019 proposed Evaluation and Management coding changes but hopefully, you have taken the time to review those in detail and be ready for them. If not, here is a link to a Find-A-Code article written by Wyn Staheli (Director of Research) entitled, "Are You Ready ...
Quality Measures Finalized for 2019
December 18th, 2018 - Wyn Staheli, Director of Research
CMS recently announced that the quality measures for 2019 have been finalized. There are new eligible clinicians so be aware of how that may affect your organization. New ECs are: Physical therapists Occupational therapists Qualified speech-language pathologists Qualified audiologists Clinical psychologists Registered dietitian or nutrition professionals The following are changes to Electronic Clinical Quality Measures (eCQMs) available ...