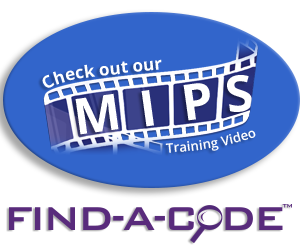 When Medical Necessity and Medical Decision Making Don't Match
August 3rd, 2018 - BC Advantage
0 Votes -

Sign in

to vote or comment.
---
As coders and auditors, we are taught the documentation guidelines on how to determine medical decision making. However, Medicare is clear that medical necessity is what determines the overall payment. In order to know what to do when medical necessity and medical decision making do not line up, you must first look at how they are determined.
Determining Medical Necessity (MN)
Although there are great tools and resources to determine MDM, the documentation guidelines do not illuminate how to capture this elusive, yet critical element, for supporting the level of service. There are caveats, and exclusions, but nothing that says "x documentation equals Y medical necessity."
Even without these firm, easy, explicit guidance, as coders and auditors, we have all found that note, the note that has clear life threatening medical necessity, and codes out to low or moderate MDM. What is supposed to happen in these cases? First, we must look at how the medical necessity is created in the encounter.
The History of Present Illness (HPI)
When the patient is being queried on the how, when, what, etc., the provider is determining whether this condition is something that is critical, major or minor. For example, a patient presenting with a cough, this can be something that will resolve on its own (seasonal allergies) or could be a sign of respiratory failure.
Examination
This is the element in which the provider uses his or her own expertise to determine if they feel it is minor, or major based on the physical health of the patient.
Determining Medical Decision Making (MDM)
This is where the provider illuminates his or her thoughts, concerns, and determinations. In the perfect example, with explain where the patient is in the process, and what they intend to do to prevent progression. Just like with HPI, MDM can often be found throughout the encounter, not just at the usual designated spot.
NAMAS has created a tool that helps determine the level of medical necessity, for E/M Services, Inpatient Services and Emergency Room Services, to give a more clear guidance on how to capture the critical elements. In my opinion, when the medical necessity is higher than the MDM, and supported by the history and/or exam, I will always support the level of service that I feel lines up with it. If the documentation clearly supports a life threatening exacerbation of an existing problem, to where the patient is transported by ambulance to a hospital, this would be high medical necessity. Even though the MDM might only below for one established worsening chronic problem.
As coders and auditors, our job is to find these gaps, and not get weighed down by checking boxes on our resources.
This Week's Audit Tip Written By:
---
Omega Renne, CPC, CPCO, CPMA, CEMC, CIMC
Omega is a Compliance Consultant for our parent organization, DoctorsManagement.
###
Questions, comments?
If you have questions or comments about this article please contact us. Comments that provide additional related information may be added here by our Editors.
Latest articles: (any category)
Q/A: What Diagnosis Codes Should I Use for TMJ Headache Massage for Coverage?
October 16th, 2018 - Wyn Staheli, Director of Research
Question: We have been receiving several DDS referrals to our massage therapists who do intra-oral work. The only problem is that the referral from the DDS lists code R51 for headaches as the only DX code. Since most plans don't cover massage therapy for headaches alone, are there any codes that can distinguish the headaches as ...
Q/A: What Codes do I use for CLIA-Waived Tests?
October 16th, 2018 - Wyn Staheli, Director of Research
Question: I am a certified DOT medical examiner and have applied to get my CLIA lab (waiver) for urinalysis, finger prick blood tests for A1c, cholesterol and glucose. I realize I cannot diagnose patients with these tests, but I am using them to make decisions in the DOT process and with ...
Pelvic Floor Dysfunction Treatment Coverage
October 16th, 2018 - Wyn Staheli, Director of Research
Pelvic floor dysfunction is often the underlying cause of conditions such as pelvic pain; urinary or bowel dysfunction; and/or sexual symptoms. Treatment generally begins with an evaluation and testing (e.g, EMG) followed by a variety of services (e.g., biofeedback, manipulation, pelvic floor electrical stimulation), depending on the findings. Coverage by payers ...
Prolonged Services Its Not Just About Time
October 5th, 2018 - BC Advantage
Time, as it applies to E/M codes, has often been viewed as an "if/then" proposition. "If" the documentation shows that a majority of the encounter was based on counseling and/or coordination of care, "then" we choose the highest level of service based on the total time of the encounter. However, a ...
HCC - Acceptable Provider Interpretation for Diagnostic Testing
October 1st, 2018 - Wyn Staheli, Director of Research
The following table is taken from the Contract-Level Risk Adjustment Data Validation Medical Record Reviewer Guidance dated 2017-09-27 (see References). It is a listing of acceptable provider interpretation of diagnostic testing. Acceptable Examples include: Cardiology and Vascular Surgeons Echocardiogram (including Doppler, Duplex, Color flow of the heart vessels) EKG (electrocardiogram) – Stress test, Cardiac ...
When to Use Modifier 25 and Modifier 57 on Physician Claims
October 1st, 2018 - BC Advantage
The biggest thing modifiers 25 and 57 have in common is that they both assert that the E/M service should be payable based on documentation within the record showing the procedure should not be bundled into the E/M. After that, the similarities end, and it is important to know the...
Chiropractic OIG Audit Recommendations - Lessons Learned
September 28th, 2018 - Wyn Staheli, Director of Research
The OIG recently concluded an audit on a chiropractic office located in Florida and had some significant findings. They recommended the following: Refund to the Federal Government the portion of the estimated $169,737 overpayment for claims for chiropractic services that did not comply with Medicare requirements and are within the 4-year ...