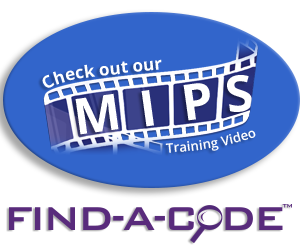 HCC - Acceptable Provider Interpretation for Diagnostic Testing
October 1st, 2018 - Wyn Staheli, Director of Research
0 Votes -

Sign in

to vote or comment.
---
The following table is taken from the Contract-Level Risk Adjustment Data Validation Medical Record Reviewer Guidance dated 2017-09-27 (see References). It is a listing of acceptable provider interpretation of diagnostic testing.
Diagnostic Testing

(with or without interventional procedures)
with acceptable provider interpretation
Explanation/Examples
Acceptable Examples include:
Cardiology and Vascular Surgeons
Echocardiogram (including Doppler, Duplex, Color flow of the heart vessels)
EKG (electrocardiogram) – Stress test, Cardiac catheterization ◦ Myocardial perfusion and other nuclear medicine imaging of the heart
Pacemaker analysis (non-telephonic)
Vascular Doppler Study interpretation- not performed by Diagnostic Radiologists
Percutaneous transluminal coronary angiography (PTCA) Interventional Radiology
Catheter angiography – Coronary Computed tomography angiography (CTA)
Endoscopic retrograde cholangiopancreatography (ERCP)
Embolization procedures
Extracorporeal shock wave lithotripsy (ESWL)
Magnetic resonance arteriogram (MRA)
Fluoroscopic Guidance
Genitourinary vascular flow imaging (nuclear medicine)
Radiofrequency ablation
Radiation Therapy – Ultrasound Guidance Neurology
Electroencephalography (EEG)
Electromyography (EMG)
Nerve Conduction Studies
Nuclear Medicine Brain imaging
Sleep Studies (Polysomnography) Pulmonology
Pulmonary Function Tests (PFT) Pulmonary perfusion and ventilation imaging
Reviewer Guidance
Reviewers should only submit diagnoses documented in the physician interpretation, not the technical report. Do not submit records of diagnostic radiologist only.
Standalone/outpatient/physician encounters:
If an exact diagnosis is not reported, and the record is identified as outpatient, apply outpatient coding guidelines to code the condition to the level of certainty documented. Often the reason for the test is listed as symptom or abnormal findings on another test. If the reason for the test is to rule out a diagnosis, do not report the diagnosis if the exam is normal or does not indicate the rule out diagnosis. The reviewer must use judgment based on the type of procedure/test or other documentation available when determining if a chief complaint or reason for a test is a current diagnosis or was a condition to be ruled out.
Example:
MRA, reason for test: non-healing ulcer. MRA studies rule out vascular or heart disease, not ulcers. The ulcer would be reported as a current condition along with any abnormal findings of the study.
Interpreted diagnostic testing within inpatient records: See guidance for Other Physician Documentation. Generally, interpretations from acceptable provider specialties are acceptable as long as there is no contradiction with the attending physician diagnosis.
Diagnoses documented in EKGs, MRA, Doppler studies, and other testing must be addressed by the attending physician or consulting provider to submit for condition validation.
RADV Auditor Action
Researched on a case-by-case basis to determine if study is performed by a Diagnostic Radiologist or a valid physician specialist, such as Vascular Surgeon or Cardiologist.
Stand-alone/outpatient EKG interpretations are considered for reporting on a case-by-case basis.
The cardiologist signature must be present and the results supported in the clinical notes.
Findings are often "suggestive of" and not confirmed diagnoses. This is especially true for "Old MI (myocardial Infarction)" findings since false positive findings are not uncommon.
###
Questions, comments?
If you have questions or comments about this article please contact us. Comments that provide additional related information may be added here by our Editors.
Latest articles: (any category)
CMS says Codes are on the Move!
December 9th, 2019 - Chris Woolstenhulme, QCC, CMCS, CPC, CMRS
Have you noticed your LCDs are missing something? CMS is moving codes out of LCDs and into Billing and Coding Articles. MACs began moving ICD-10-CM, CPT/HCPCS, Bill Type, and Revenue codes in January 2019, and will continue through January 2020. Therefore, if there is an LCD with its codes removed, you will find ...
Preview the PDGM Calculator for Home Health Today
December 4th, 2019 - Wyn Staheli, Director of Research
Until February 1, 2020, you can preview Find-A-Code's Patient-Driven Groupings Model (PDGM) home health payment calculator by going to https://www.findacode.com/tools/home-health/ .
Hypertension ICD-10-CM Code Reporting Table
November 25th, 2019 - Wyn Staheli, Director of Research
In ICD-10-CM, hypertension code options do not distinguish between malignant and benign or between controlled and uncontrolled. What is important for code selection is knowing if the hypertension is caused by or related to another condition. The following table shows some of these options.
New Medicare Home Health Care Payment Grouper — Are You Ready?
November 25th, 2019 - Wyn Staheli, Director of Research
In 2020, Medicare will begin using a new Patient-Driven Groupings Model (PDGM) for calculating Medicare payment for home health care services. This is probably the biggest change to affect home health care since 2000.
VA: How UCR Charges are Determined
November 20th, 2019 - Chris Woolstenhulme, QCC, CMCS, CPC, CMRS
How does the VA determine charges billed to third party payers for Veterans with private health insurance? According to the VA. "38 C.F.R 17.101 stipulates the basic methodology by which VA bills third party insurance carriers. In order to generate a charge for medical services, VA establishes reasonable charges for five ...
Medical Insurance Coverage for TMJ Disorders (TMD)
November 19th, 2019 - Christine Taxin
It is agreed that TMJ disorders should be covered by insurance. There are often questions whether it is covered by medical insurance or dental insurance and where the line is that separates coverage.Medical Insurance typically is the primary insurance for TMJ disorders. The reason is that joints are found anywhere ...
Changes to Portable X-Ray Requirements
November 19th, 2019 - Wyn Staheli, Director of Research
On September 30, 2019, CMS published a final rule which made changes to portable x-ray services requirements as found in the law.