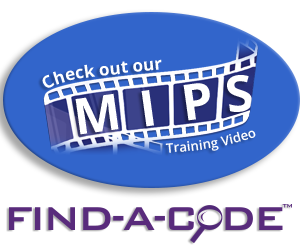 When to Use Modifier 25 and Modifier 57 on Physician Claims
October 1st, 2018 - BC Advantage
0 Votes -

Sign in

to vote or comment.
---
The biggest thing modifiers 25 and 57 have in common is that they both assert that the E/M service should be payable based on documentation within the record showing the procedure should not be bundled into the E/M.
After that, the similarities end, and it is important to know the distinctions between these two modifiers.
Modifier 25 is used to indicate that a significant, separately identifiable E/M service by the same physician or other qualified health care professional was performed on the same day of the procedure or other service. Modifier 57 is defined as decision for surgery.
From those definitions, we know that modifier 57 is intended for the encounter when it is decided that a patient requires surgery.
Specifically, you use modifier 57 when all of the following conditions are present:
During the encounter, the physician or other provider decides that a major surgery needs to be done, and that surgery is done either on the same date of service or the next calendar day.
The surgery is a major surgery, meaning one with a 90-day global period.
Here are some common situations when modifier 57 is misused:
A surgical decision is made, but the physician continues to round with the patient daily until the surgery can be scheduled/completed. The surgeon should not append modifier 57 to the last E/M prior to the surgery as the decision for surgery is not being made - it has been made. In most instances, this same day E/M is bundled into the surgery. If other problems are addressed, modifier 25 may be indicated.
A procedure that has a 0- or 10-day global period.
Procedures with a 0- or 10-day global period can be separately reported by using modifier 25, assuming the E/M service is significant and separately identifiable. When the patient presents with the knowledge that the procedure is going to be done and no other conditions are addressed, the E/M is typically not supported and modifier 25 cannot be used.
---
This Week's Audit Tip Written By:
Scott Kraft, CPC, CPMA
Scott is a Senior Compliance Auditor for our parent organization, DoctorsManagement LLC
###
Questions, comments?
If you have questions or comments about this article please contact us. Comments that provide additional related information may be added here by our Editors.
Latest articles: (any category)
How to Report Imaging (X-Rays) of the Thumb
March 18th, 2019 - Aimee Wilcox, CPMA, CCS-P, CMHP, CST, MA, MT
If you've ever taken piano lessons, you know that the thumb is considered the first finger of the hand. Anatomically, it is also referred to as the first phalanx (finger). However, when you are coding an x-ray of the thumb, images are captured of the thumb, hand, wrist, and all ...
Revised ABN Requirements Still Fuzzy
March 18th, 2019 - Wyn Staheli, Director of Research
Although it has been quite some time since ChiroCode published an article about the revised instructions for non-participating providers who use the ABN, there are still some outstanding questions about this change. So far, Medicare has not provided additional guidance about this question despite requests by us for clarification. Medicare now requires non-participating providers to include the ...
Voluntary Repayments
March 8th, 2019 - Namas
Should you volunteer to repay money from Medicare or other federal healthcare programs if you believe they were the result of errors on your end? The penalties for not doing so could be severe. Under the Federal False Claims Act, if retained overpayments can be shown to be to false ...
Q/A: Can you Help me Understand the New Medicare Insurance Cards?
March 7th, 2019 - Wyn Staheli, Director of Research
As many of you are aware, CMS began issuing new Medicare identification cards last year which required the replacement of social security numbers with a new Medicare Beneficiary Identifier (MBI). All cards have now been mailed out and patient's should have the new cards when they come in. Currently, we are in the transition period until January 2020.
Date of Service Reporting for Radiology Services
March 7th, 2019 - Wyn Staheli, Director of Research
Providers need to ensure that they are reporting radiology dates of service the way the payer has requested. Unlike other many other professional services which only have one date of service (DOS), radiology services can span multiple dates. Medicare requirements may differ from professional organization recommendations.
Spotlight: GLOBAL Periods
March 4th, 2019 - Brittney Murdock, QCC, CMCS, CPC
A global period is a period of time starting with a surgical procedure and ending some period of time after the procedure. Many surgeries have a follow-up period during which charges for normal post- operative care are bundled into the global surgery fee. Global surgery is not restricted to hospital...
Spotlight: Click-A-Dex Tool
March 4th, 2019 - Brittney Murdock, QCC, CMCS, CPC
Another popular search tool is our index system Click-A-Dex Tool. Click-A-Dex is formatted like the indexing in a code book, this is a quick and easy tool for an enhanced index search. Simply start typing in the desired search, once you type in your desired condition, the results will show...