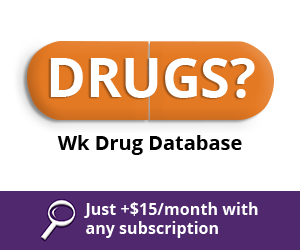 When to Use Modifier 25 and Modifier 57 on Physician Claims
October 1st, 2018 - BC Advantage
0 Votes -

Sign in

to vote or comment.
---
The biggest thing modifiers 25 and 57 have in common is that they both assert that the E/M service should be payable based on documentation within the record showing the procedure should not be bundled into the E/M.
After that, the similarities end, and it is important to know the distinctions between these two modifiers.
Modifier 25 is used to indicate that a significant, separately identifiable E/M service by the same physician or other qualified health care professional was performed on the same day of the procedure or other service. Modifier 57 is defined as decision for surgery.
From those definitions, we know that modifier 57 is intended for the encounter when it is decided that a patient requires surgery.
Specifically, you use modifier 57 when all of the following conditions are present:
During the encounter, the physician or other provider decides that a major surgery needs to be done, and that surgery is done either on the same date of service or the next calendar day.
The surgery is a major surgery, meaning one with a 90-day global period.
Here are some common situations when modifier 57 is misused:
A surgical decision is made, but the physician continues to round with the patient daily until the surgery can be scheduled/completed. The surgeon should not append modifier 57 to the last E/M prior to the surgery as the decision for surgery is not being made - it has been made. In most instances, this same day E/M is bundled into the surgery. If other problems are addressed, modifier 25 may be indicated.
A procedure that has a 0- or 10-day global period.
Procedures with a 0- or 10-day global period can be separately reported by using modifier 25, assuming the E/M service is significant and separately identifiable. When the patient presents with the knowledge that the procedure is going to be done and no other conditions are addressed, the E/M is typically not supported and modifier 25 cannot be used.
---
This Week's Audit Tip Written By:
Scott Kraft, CPC, CPMA
Scott is a Senior Compliance Auditor for our parent organization, DoctorsManagement LLC
###
Questions, comments?
If you have questions or comments about this article please contact us. Comments that provide additional related information may be added here by our Editors.
Latest articles: (any category)
Muscle Testing and Range of Motion Information
November 8th, 2018 - Wyn Staheli, Director of Research
Be sure to understand the unique code requirements for Muscle and Range of Motion Testing.
Medi-Cal Coverage Criteria for Hospital Beds and Accessories
November 7th, 2018 - Raquel Shumway
Medi-Cal coverage of child and adult hospital beds and accessaries. What is covered and what documentation is required.
Are you Ready for CMS' 2019 Medicare Physician Fee Schedule Final Rule?
November 7th, 2018 - Wyn Staheli, Director of Research
The waiting is over, the Final Rule for CMS' 2019 Medicare Physician Fee Schedule (MPFS) is available - all 2,379 pages for those looking for a little light reading. As anticipated, there are some pretty significant changes. Most of us were carefully watching the proposed changes to the Evaluation and ...
How to Use Modifier Indicators with NCCI Edits (2018-10-31)
October 31st, 2018 - Chris Woolstenhulme, QCC, CMCS, CPC, CMRS
To verify if clinical circumstances might justify the use of a modifier when billing code pairs, look at the NCCI edits and the modifier indicator.  Medicare may have restrictions on the use of a modifier used to bypass an edit.  This important part of coding can alert a payer or ...
Anesthesia and Pain Management
October 31st, 2018 - Chris Woolstenhulme, QCC, CMCS, CPC, CMRS
Anesthesia and Pain management is under close watch from the OIG according to a report from Anesthesia Business consultants, they stated, "The Health and Human Services Office of Inspector General (HHS OIG) reports in its most recent Semi-annual Report to Congress that in FY 2017 it brought criminal actions against 881 individuals or organizations ...
Common Allergy CPT Codes and MUEs
October 30th, 2018 - Find-A-Code™
Below is a list of common CPT codes for Allergy and Immunology. Each code is listed with the following information: Medicare Unlikely Edits (MUEs) for both a Non-Facility (NF) and Facility (F) setting. Professional/Technical Component (PC/TC) Indicator. Key Indicator or Procedure Code Status Indicator, which is a Medicare assigned "Indicator" to each code in ...
Allergy Testing 10/29/2018
October 29th, 2018 - Chris Woolstenhulme, QCC, CMCS, CPC, CMRS
Allergy testing may be performed due to exaggerated sensitivity or hypersensitivity.  Using findings based on the patient's complaint and face-to-face exam. Testing may be required to identify and determine a patient's immunologic sensitivity or reaction to certain allergens using certain CPT codes.  According to CMS, LCD 33261, allergy testing can be ...