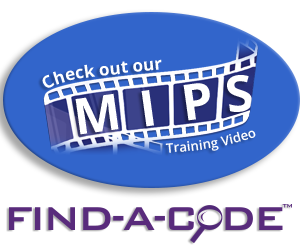 When to Use Modifier 25 and Modifier 57 on Physician Claims
October 1st, 2018 - BC Advantage
0 Votes -

Sign in

to vote or comment.
---
The biggest thing modifiers 25 and 57 have in common is that they both assert that the E/M service should be payable based on documentation within the record showing the procedure should not be bundled into the E/M.
After that, the similarities end, and it is important to know the distinctions between these two modifiers.
Modifier 25 is used to indicate that a significant, separately identifiable E/M service by the same physician or other qualified health care professional was performed on the same day of the procedure or other service. Modifier 57 is defined as decision for surgery.
From those definitions, we know that modifier 57 is intended for the encounter when it is decided that a patient requires surgery.
Specifically, you use modifier 57 when all of the following conditions are present:
During the encounter, the physician or other provider decides that a major surgery needs to be done, and that surgery is done either on the same date of service or the next calendar day.
The surgery is a major surgery, meaning one with a 90-day global period.
Here are some common situations when modifier 57 is misused:
A surgical decision is made, but the physician continues to round with the patient daily until the surgery can be scheduled/completed. The surgeon should not append modifier 57 to the last E/M prior to the surgery as the decision for surgery is not being made - it has been made. In most instances, this same day E/M is bundled into the surgery. If other problems are addressed, modifier 25 may be indicated.
A procedure that has a 0- or 10-day global period.
Procedures with a 0- or 10-day global period can be separately reported by using modifier 25, assuming the E/M service is significant and separately identifiable. When the patient presents with the knowledge that the procedure is going to be done and no other conditions are addressed, the E/M is typically not supported and modifier 25 cannot be used.
---
This Week's Audit Tip Written By:
Scott Kraft, CPC, CPMA
Scott is a Senior Compliance Auditor for our parent organization, DoctorsManagement LLC
###
Questions, comments?
If you have questions or comments about this article please contact us. Comments that provide additional related information may be added here by our Editors.
Latest articles: (any category)
Scanning the Unscannable: Improving Patient Flow in MRI
January 14th, 2019 - BC Advantage
Stay Ahead of your CEUs in 2019Get the latest webinars and earn over 24 CEUs each year included with your BC Advantage Magazine subscription. Latest Webinar: Scanning the Unscannable: Improving Patient Flow in MRI Presenter: Wendy Stirnkorb, President & CEO Stirnkorb Consulting, LLC Time: 46 Minutes Cost: $0.00 to all BC Advantage Magazine Subscribers CEUs: 1.0 On-demand: Watch 24/7 from work or ...
What is Virtual Communication (G0071)?
January 14th, 2019 - NAMAS
Beginning January 1st, 2019 all of our RHC and FQHC organizations have a new CPT code to consider implementing for their Medicare populous (check per Advantage Plan Administration for coverage). In its current form, this code is not reportable by organizations not meeting the RHC/FQHC designation. The code isG0071 and is termed ...
Nine New Codes for Fine Needle Aspirations (FNA)
January 4th, 2019 - Aimee Wilcox, CPMA, CCS-P, CMHP, CST, MA, MT
If your practice performs a lot of fine needle aspirations (FNA), you probably have the code options memorized (10021 without image guidance and 10022 with image guidance). However, the 2019 CPT codes now include nine (9) new FNA codes (10004-10012), one deleted FNA code (10022) and one revised FNA code ...
Dry Needling
January 3rd, 2019 - Wyn Staheli, Director of Research
The correct coding of dry needling, also known as trigger point needling, has been a subject of confusion for quite some time. The American Chiropractic Association (ACA) and the American Physical Therapy Association (APTA) have been working together for several years to obtain appropriate codes to describe this service. In ...
2019 Coding Changes for Chiropractic
January 3rd, 2019 - Wyn Staheli, Director of Research
The new year is upon us and so it's time to double check and make sure we are ready. Those with Premium Membership can use the ChiroCode Online Library and search all the official code sets: ICD-10-CM, CPT, and HCPCS. It also includes the updated NCCI edits and RVUs for ...
Are You Ready For the 2019 New Codes
January 3rd, 2019 - Aimee Wilcox, CPMA, CCS-P, CMHP, CST, MA, MT
Many articles have been published regarding the 2019 proposed Evaluation and Management coding changes but hopefully, you have taken the time to review those in detail and be ready for them. If not, here is a link to a Find-A-Code article written by Wyn Staheli (Director of Research) entitled, "Are You Ready ...
Quality Measures Finalized for 2019
December 18th, 2018 - Wyn Staheli, Director of Research
CMS recently announced that the quality measures for 2019 have been finalized. There are new eligible clinicians so be aware of how that may affect your organization. New ECs are: Physical therapists Occupational therapists Qualified speech-language pathologists Qualified audiologists Clinical psychologists Registered dietitian or nutrition professionals The following are changes to Electronic Clinical Quality Measures (eCQMs) available ...