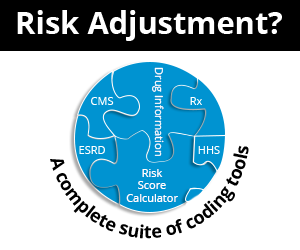 Q/A: Does My LMT need an NPI? How do I Bill Her Services?
October 22nd, 2018 - Wyn Staheli, Director of Research
0 Votes -

Sign in

to vote or comment.
---
Question:
I am setting up an LMT to work as employee under Dr. Clifton, DC. i need to know several things - hoping they are related and can be grouped into this one question.... does she need her own NPI? where does that NPI # go? what box #? if not, how do i indicated that she is the "provider of service" for the massage"
Answer:
You have a choice to bill either of the following ways:
Bill directly under the LMT's own NPI as a professional performing a service within his/her scope of practice and who independently reports that professional service, or

As a clinical staff member, under the Doctor of Chiropractic's NPI
Several organizations recommend that the LMT obtain their own NPI and bill the service directly. However, they would then need to be on the panel for the insurance company being billed, which may be difficult to do. Additionally, some payers, like original Medicare, do not cover massage (therapeutic or otherwise) as a benefit (see ABN for noncovered Services) while Medicare Advantage beneficiaries might have additional benefits providing coverage. This would be an independent, payer-specific issue.
Another important consideration is that some insurance policies require massage to be performed under the direction of the physician, so you will need to verify coverage and individual policies with the payer. How you proceed will depend on who you plan on billing. I've read that some auto and workers comp carriers acknowledge massage therapists, if billed independently. Bottom line is it depends on who you plan on billing and their policy.
Please note that if you are billing under the DC's NPI, then the documentation needs to include the involvement of the DC in order to satisfy payer's requirements for 'supervision'.
As for the NPI placement on the claim form, it depends on which route you decide to take. If billing independently, then the LMT's NPI goes on Item 24J and 33a. However, if billing under the DC, then the DC's NPI goes on Item Number 33a instead.
For more information about the 1500 Claim Form, see Resource 178.
###
Questions, comments?
If you have questions or comments about this article please contact us. Comments that provide additional related information may be added here by our Editors.
Latest articles: (any category)
Healthcare Common Procedure Coding System (HCPCS)
August 13th, 2019 - Chris Woolstenhulme, QCC, CMCS, CPC, CMRS
There are three main code sets and Healthcare Common Procedure Coding System (HCPCS), is the third most common code set used. They are often called Level II codes and are used to report non-physician products supplies and procedures not found in CPT, such as ambulance services, DME, drugs, orthotics, supplies, ...
Q/A: I Billed 2 Units of L3020 and Claim was Denied. Why?
August 13th, 2019 - Brandy Brimhall, CPC, CMCO, CCCPC, CPCO, CPMA
Question: We billed 2 units of L3020 but were denied for not using the right modifiers. What should we do? Answer: Rather than submitting two units of the L3020 to indicate that the patient one orthotic for each foot, you would need to use modifiers identifying left foot and right foot. Appropriate coding ...
Will Medicare Change Their Rules Regarding Coverage of Services Provided by a Chiropractor?
August 13th, 2019 - Wyn Staheli, Director of Research
Two separate pieces of legislation introduced in the House of Representatives (H.R. 2883 and H.R. 3654) have the potential to change some of Medicare's policies regarding doctors of chiropractic. Find out what these two bills are all about and how they could affect Medicare policies.
The OIG Work Plan: What Is It and Why Should I Care?
August 9th, 2019 - Namas
The Department of Health and Human Services (HHS) founded its Office of Inspector General (OIG) in 1976 and tasked it with the responsibility to combat waste, fraud, and abuse within Medicare, Medicaid, and the other HHS programs. With approximately 1,600 employees, HHS OIG is the largest inspector general's office within ...
CMS Proposes to Reverse E/M Stance to Align with AMA Revisions
August 6th, 2019 - Wyn Staheli, Director of Research
On July 29, 2019, CMS released their proposed rule for the Medicare Physician Fee Schedule for 2020. Last year's final rule "finalized the assignment of a single payment rate for levels 2 through 4 office/outpatient E/M visits beginning in CY 2021." It also changed some of the documentation requirements (e.g., ...
Q/A: What if my Patient Refuses to Fill out the Outcome Assessment Questionnaire?
August 6th, 2019 - ChiroCode
Question: What if my Medicare patient refuses to fill out the outcome assessment questionnaire? Answer: Inform the patient that Medicare requires that you demonstrate functional improvement in order for them to determine if the care is medically necessary. In other words, they may have to pay for the care out of pocket if ...
The Slippery Slope For CDI Specialists
August 2nd, 2019 - Namas
Who knew that when Jack & Jill when up the hill to fetch a pail of water, they would have to ensure that in order to keep the level of water the same on the way back down, they would need to both support the pail. Many of you in this industry are ...