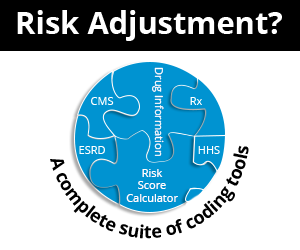 WHO Said ICD-11 is Coming Soon
June 26th, 2018 - Chris Woolstenhulme, QCC, CMCS, CPC, CMRS
0 Votes -

Sign in

to vote or comment.
---
Sooner or later ICD-11 will be released, and it sounds like it will be sooner than later. WHO released the news on June 18, 2018. The World Health Organization stated "ICD-11 will be presented at the World Health Assembly in May 2019 for adoption by Member States, and will come into effect on 1 January 2022. This release is an advance preview that will allow countries to plan how to use the new version, prepare translations, and train health professionals all over the country."
Dr Lubna Alansari, WHO's Assistant Director-General for Health Metrics and Measurement, says: "ICD is a cornerstone of health information and ICD-11 will deliver an up-to-date view of the patterns of disease."
There will be some changes such as there will be no alpha "I" like we are used to seeing in ICD-10 for cardiology and the letter "O" will no longer be used for obstetrics codes.
Take a look at a few examples of what we will see with ICD-11.
NC32.50

Fracture of lower end of radius, dorsal tilt

Colles fracture

NC32.51

Fracture of lower end of radius, volar tilt

Smith fracture
FB80.7 Malunion of fracture
All ancestors up to top
Postcoordination
Add detail to Malunion of fracture
Laterality (use additional code, if desired)
XK9J Bilateral
XK8G Left
XK9K Right
XK70 Unilateral, unspecified
XK6G Unspecified laterality
Specific anatomy (use additional code, if desired)
According to ICD-10 Monitor the code for Type 1 DM with diabetic retinopathy will look like this:
| | | |
| --- | --- | --- |
| 6A10 Type 1 diabetes mellitus | MG45 Diabetic retinopathy | Final code: 6A10/MG45 |
Chapters used with ICD-11 - Mortality and Morbidity Statistics will have several changes such as the addition of several new chapters. There will be a chapter for Supplemental Extension codes used to identify more detail, history, injury, staging.
01 Certain infectious or parasitic diseases

02 Neoplasms

03 Diseases of the blood or blood-forming organs

04 Diseases of the immune system

05 Endocrine, nutritional or metabolic diseases

06 Mental, behavioral or neurodevelopmental disorders

07 Sleep-wake disorders

08 Diseases of the nervous system

09 Diseases of the visual system

10 Diseases of the ear or mastoid process

11 Diseases of the circulatory system

12 Diseases of the respiratory system

13 Diseases of the digestive system

14 Diseases of the skin

15 Diseases of the musculoskeletal system or connective tissue

16 Diseases of the genitourinary system

17 Conditions related to sexual health

18 Pregnancy, childbirth or the puerperium

19 Certain conditions originating in the perinatal period

20 Developmental anomalies

21 Symptoms, signs or clinical findings, not elsewhere classified

22 Injury, poisoning or certain other consequences of external causes

23 External causes of morbidity or mortality

24 Factors influencing health status or contact with health services

25 Codes for special purposes

26 Traditional Medicine conditions - Module I

V Supplementary section for functioning assessment

X Extension Codes


###
Questions, comments?
If you have questions or comments about this article please contact us. Comments that provide additional related information may be added here by our Editors.
Latest articles: (any category)
CMS says Codes are on the Move!
December 9th, 2019 - Chris Woolstenhulme, QCC, CMCS, CPC, CMRS
Have you noticed your LCDs are missing something? CMS is moving codes out of LCDs and into Billing and Coding Articles. MACs began moving ICD-10-CM, CPT/HCPCS, Bill Type, and Revenue codes in January 2019, and will continue through January 2020. Therefore, if there is an LCD with its codes removed, you will find ...
Preview the PDGM Calculator for Home Health Today
December 4th, 2019 - Wyn Staheli, Director of Research
Until February 1, 2020, you can preview Find-A-Code's Patient-Driven Groupings Model (PDGM) home health payment calculator by going to https://www.findacode.com/tools/home-health/ .
Hypertension ICD-10-CM Code Reporting Table
November 25th, 2019 - Wyn Staheli, Director of Research
In ICD-10-CM, hypertension code options do not distinguish between malignant and benign or between controlled and uncontrolled. What is important for code selection is knowing if the hypertension is caused by or related to another condition. The following table shows some of these options.
New Medicare Home Health Care Payment Grouper — Are You Ready?
November 25th, 2019 - Wyn Staheli, Director of Research
In 2020, Medicare will begin using a new Patient-Driven Groupings Model (PDGM) for calculating Medicare payment for home health care services. This is probably the biggest change to affect home health care since 2000.
VA: How UCR Charges are Determined
November 20th, 2019 - Chris Woolstenhulme, QCC, CMCS, CPC, CMRS
How does the VA determine charges billed to third party payers for Veterans with private health insurance? According to the VA. "38 C.F.R 17.101 stipulates the basic methodology by which VA bills third party insurance carriers. In order to generate a charge for medical services, VA establishes reasonable charges for five ...
Medical Insurance Coverage for TMJ Disorders (TMD)
November 19th, 2019 - Christine Taxin
It is agreed that TMJ disorders should be covered by insurance. There are often questions whether it is covered by medical insurance or dental insurance and where the line is that separates coverage.Medical Insurance typically is the primary insurance for TMJ disorders. The reason is that joints are found anywhere ...
Changes to Portable X-Ray Requirements
November 19th, 2019 - Wyn Staheli, Director of Research
On September 30, 2019, CMS published a final rule which made changes to portable x-ray services requirements as found in the law.