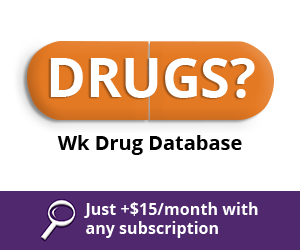 WHO Said ICD-11 is Coming Soon
June 26th, 2018 - Chris Woolstenhulme, QCC, CMCS, CPC, CMRS
0 Votes -

Sign in

to vote or comment.
---
Sooner or later ICD-11 will be released, and it sounds like it will be sooner than later. WHO released the news on June 18, 2018. The World Health Organization stated "ICD-11 will be presented at the World Health Assembly in May 2019 for adoption by Member States, and will come into effect on 1 January 2022. This release is an advance preview that will allow countries to plan how to use the new version, prepare translations, and train health professionals all over the country."
Dr Lubna Alansari, WHO's Assistant Director-General for Health Metrics and Measurement, says: "ICD is a cornerstone of health information and ICD-11 will deliver an up-to-date view of the patterns of disease."
There will be some changes such as there will be no alpha "I" like we are used to seeing in ICD-10 for cardiology and the letter "O" will no longer be used for obstetrics codes.
Take a look at a few examples of what we will see with ICD-11.
NC32.50

Fracture of lower end of radius, dorsal tilt

Colles fracture

NC32.51

Fracture of lower end of radius, volar tilt

Smith fracture
FB80.7 Malunion of fracture
All ancestors up to top
Postcoordination
Add detail to Malunion of fracture
Laterality (use additional code, if desired)
XK9J Bilateral
XK8G Left
XK9K Right
XK70 Unilateral, unspecified
XK6G Unspecified laterality
Specific anatomy (use additional code, if desired)
According to ICD-10 Monitor the code for Type 1 DM with diabetic retinopathy will look like this:
| | | |
| --- | --- | --- |
| 6A10 Type 1 diabetes mellitus | MG45 Diabetic retinopathy | Final code: 6A10/MG45 |
Chapters used with ICD-11 - Mortality and Morbidity Statistics will have several changes such as the addition of several new chapters. There will be a chapter for Supplemental Extension codes used to identify more detail, history, injury, staging.
01 Certain infectious or parasitic diseases

02 Neoplasms

03 Diseases of the blood or blood-forming organs

04 Diseases of the immune system

05 Endocrine, nutritional or metabolic diseases

06 Mental, behavioral or neurodevelopmental disorders

07 Sleep-wake disorders

08 Diseases of the nervous system

09 Diseases of the visual system

10 Diseases of the ear or mastoid process

11 Diseases of the circulatory system

12 Diseases of the respiratory system

13 Diseases of the digestive system

14 Diseases of the skin

15 Diseases of the musculoskeletal system or connective tissue

16 Diseases of the genitourinary system

17 Conditions related to sexual health

18 Pregnancy, childbirth or the puerperium

19 Certain conditions originating in the perinatal period

20 Developmental anomalies

21 Symptoms, signs or clinical findings, not elsewhere classified

22 Injury, poisoning or certain other consequences of external causes

23 External causes of morbidity or mortality

24 Factors influencing health status or contact with health services

25 Codes for special purposes

26 Traditional Medicine conditions - Module I

V Supplementary section for functioning assessment

X Extension Codes


###
Questions, comments?
If you have questions or comments about this article please contact us. Comments that provide additional related information may be added here by our Editors.
Latest articles: (any category)
Healthcare Common Procedure Coding System (HCPCS)
August 13th, 2019 - Chris Woolstenhulme, QCC, CMCS, CPC, CMRS
There are three main code sets and Healthcare Common Procedure Coding System (HCPCS), is the third most common code set used. They are often called Level II codes and are used to report non-physician products supplies and procedures not found in CPT, such as ambulance services, DME, drugs, orthotics, supplies, ...
Q/A: I Billed 2 Units of L3020 and Claim was Denied. Why?
August 13th, 2019 - Brandy Brimhall, CPC, CMCO, CCCPC, CPCO, CPMA
Question: We billed 2 units of L3020 but were denied for not using the right modifiers. What should we do? Answer: Rather than submitting two units of the L3020 to indicate that the patient one orthotic for each foot, you would need to use modifiers identifying left foot and right foot. Appropriate coding ...
Will Medicare Change Their Rules Regarding Coverage of Services Provided by a Chiropractor?
August 13th, 2019 - Wyn Staheli, Director of Research
Two separate pieces of legislation introduced in the House of Representatives (H.R. 2883 and H.R. 3654) have the potential to change some of Medicare's policies regarding doctors of chiropractic. Find out what these two bills are all about and how they could affect Medicare policies.
The OIG Work Plan: What Is It and Why Should I Care?
August 9th, 2019 - Namas
The Department of Health and Human Services (HHS) founded its Office of Inspector General (OIG) in 1976 and tasked it with the responsibility to combat waste, fraud, and abuse within Medicare, Medicaid, and the other HHS programs. With approximately 1,600 employees, HHS OIG is the largest inspector general's office within ...
CMS Proposes to Reverse E/M Stance to Align with AMA Revisions
August 6th, 2019 - Wyn Staheli, Director of Research
On July 29, 2019, CMS released their proposed rule for the Medicare Physician Fee Schedule for 2020. Last year's final rule "finalized the assignment of a single payment rate for levels 2 through 4 office/outpatient E/M visits beginning in CY 2021." It also changed some of the documentation requirements (e.g., ...
Q/A: What if my Patient Refuses to Fill out the Outcome Assessment Questionnaire?
August 6th, 2019 - ChiroCode
Question: What if my Medicare patient refuses to fill out the outcome assessment questionnaire? Answer: Inform the patient that Medicare requires that you demonstrate functional improvement in order for them to determine if the care is medically necessary. In other words, they may have to pay for the care out of pocket if ...
The Slippery Slope For CDI Specialists
August 2nd, 2019 - Namas
Who knew that when Jack & Jill when up the hill to fetch a pail of water, they would have to ensure that in order to keep the level of water the same on the way back down, they would need to both support the pail. Many of you in this industry are ...