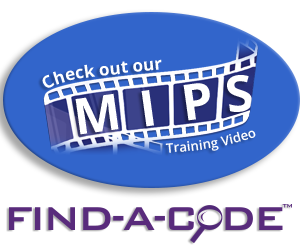 Attestations Teaching Physicians vs Split Shared Visits
February 1st, 2019 - BC Advantage
0 Votes -

Sign in

to vote or comment.
---
Physicians often use the term "attestation" to refer to any kind of statement they insert into a progress note for an encounter involving work by a resident, non-physician practitioner (NPP), or scribe. However, for compliance and documentation purposes, "attestation" has a specific meaning and there are distinct requirements for what a physician must "insert" into a progress note. A visit in which a resident participated in patient care has different rules than one in which a nurse practitioner was involved, while scribes require different attestation language altogether. For the purposes of this tip, we will examine teaching physician and split/shared visits, because the object of both is to allow the physician to bill for services that involved another provider (either a resident or NPP).
Recently, CMS (the Centers for Medicare & Medicaid Services) released updated guidance on its requirements for teaching physicians, which many may not be aware of. As we will see in this tip, the CMS changes actually simplify the requirements for teaching physicians. The only difficulty will be trying to find out if your commercial payers decide to follow CMS in simplifying their own rules.
What's an 'attestation'?
First, let's look at the term "attestation." For our purposes this is a statement by the physician that they are declaring something to be true about the progress note. In the context of a resident-involved service, the physician attestation is a statement that the teaching physician declares the progress note is in compliance with the applicable teaching physician rules. In the context of a visit in which a scribe is performing the documentation, the attestation is a statement that the scribe rules are being followed. Finally, under our definition of attestation, the term doesn't apply to a split/shared visit in which a physician and NPP both see the patient and "split" the visit. Instead, CMS rules state that each provider must contribute a "substantive portion" of the key components of the visit, and the combined documentation must reflect this.
What's required for a split/shared visit?
Second, let's dive a little deeper in the split/shared rules now that we understand CMS isn't looking for the physician to "attest," but rather that the physician contributed a "substantive portion" of the visit and documented this contribution. CMS contractors have often defined "substantive portion" as consisting of at least one of the three key components of an E/M visit (the history, physical exam, and medical decision making).
Split/shared visits are allowed by Medicare only in the inpatient setting and do not require that the physician and NPP see the patient together. Sometimes the NPP may see the patient and create a plan of care which the physician reviews later in the day, revising the plan as needed. It's important to understand that the physician can't satisfy the split/shared rules by inserting a generic "attestation." For example, if the physician inserts the sentence "I personally saw this patient and agree with existing plan," it's possible that a Medicare contractor would find that this sentence does not constitute a "substantive" contribution to the visit. Ideally, the physician should document any pertinent findings in the history or exam they personally perform, along with any changes to the plan of care they make. For example: "I personally saw this patient. Afebrile and cough better this AM but stridor still noted. Obtain chest X-ray, agree with remainder of plan."
What's required for a teaching physician note?
The term attestation applies fully to a scenario where a teaching physician signs off on a resident's note and then bills for the visit personally - a necessity because residents are not credentialed for billing. However, CMS has long required the attestation to indicate the physician's personal presence during the performance of the key components of the visit, along with any changes the physician has for the resident's plan of care.
In its 2019 Medicare Physician Fee Schedule final rule, CMS states that it is finalizing a proposed provision that alters this requirement. The revised language now states that "the presence of the teaching physician during procedures and E/M services may be demonstrated by the notes in the medical records made by a physician, resident, nor nurse." Thus the physician attestation no longer needs to say "I was personally present with the resident for the key components of the visit."
The resident could include a statement such as "patient seen with attending Dr. Smith" and CMS would accept this as evidence of the physician's presence. However, while this does simplify the language required in an attestation, CMS isn't changing the requirement that the teaching physician must still sign off on the plan of care - either agreeing with the resident's plan or altering it.
The key point is that this "relaxing" of the rules applies to Medicare only. Unless your teaching physicians know for sure they're attesting on behalf of a Medicare patient, the longstanding rules still apply, as commercial payers may not be rushing to follow Medicare in making your life easier. Thus, for compliance purposes a full attestation is still preferred: "I personally saw the patient together with my resident, Dr. Doe, and have reviewed all available records and data. I have reviewed Dr. Doe's note for accuracy and agree with the plan of care."

###
Questions, comments?
If you have questions or comments about this article please contact us. Comments that provide additional related information may be added here by our Editors.
Latest articles: (any category)
The Importance of Medical Necessity
July 9th, 2019 - Marge McQuade, CMSCS, CHCI, CPOM
ICD-10-CM codes represent the first line of defense when it comes to medical necessity. Correctly chosen diagnosis codes support the reason for the visit as well as the level of the E/M services provided. The issue of medical necessity is one of definitions and communication. What is obvious to the ...
When Can You Bill Orthosis Components Separately?
July 9th, 2019 - Wyn Staheli, Director of Research
Othoses often have extra components. When can you bill those components separately? For example, can you bill for a suspension sleeve (L2397) with a knee orthosis (e.g., L1810)?
Q/A: Can I Put the DC's NPI in Item Number 24J for Massage Services?
July 8th, 2019 - Wyn Staheli, Director of Research
Question: Are there scenarios in which it is acceptable to put the DC's NPI in box 24j for massage services? Answer: While the answer to this is yes, it is essential to understand that there are very limited scenarios. In most cases, Item Number 24J is only for the NPI of the individual ...
Will the New Low Level Laser Therapy Code Solve Your Billing Issues?
July 8th, 2019 - Wyn Staheli, Director of Research
Low level laser therapy (LLLT), also known as cold laser therapy, is a form of phototherapy which uses a device that produces laser beam wavelengths, typically between 600 and 1000 nm and watts from 5–500 milliwatts (mW). It is often used to treat the following: Inflammatory conditions (e.g., Rheumatoid Arthritis, Carpal ...
Q/A: Do I Really Need to Have an Interpreter?
July 1st, 2019 - Wyn Staheli, Director of Research
Question: I heard that I need to have an interpreter if someone who only speaks Spanish comes into my office. Is this really true? Answer: Yes! There are both state and federal laws that need to be considered. The applicable federal laws are: Title VI of the Civil Rights Act of 1964, Americans with Disabilities ...
Rules for Rendering Unproven, Investigational or Experimental Procedures
July 1st, 2019 - Brandy Brimhall, CPC, CMCO, CCCPC, CPCO, CPMA
If you haven't reviewed your state guidelines or taken a recent look at third-party payer policies on unproven, investigational or experimental procedures, now is the perfect time to make sure you're up to speed with this important information. Most providers are surprised to see commonly used devices or techniques listed ...
2018 Medicare Improper Payment Report Shows Slight Improvement but There's Still Work to be Done
June 27th, 2019 - Wyn Staheli, Director of Research
The Medicare Improper Payment Report for 2018 is not a measurement of fraud. Rather, it is an estimate of the claims paid by Medicare which did not meet Medicare coverage, coding, and billing rules. The estimated Medicare FFS payment accuracy rate (claims paid correctly) from July 1, 2016 through June 30, 2017, was 91.9 percent. ...