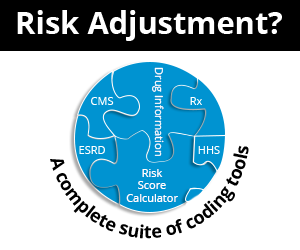 Q/A: Am I Supposed to List the Frequency and Duration on the ABN?
May 22nd, 2018 - Wyn Staheli, Director of Research
0 Votes -

Sign in

to vote or comment.
---
Question
I have a question about a wellness ABN. Do you have to specify for repetitive or continuous noncovered care the frequency and/or duration of the item or service in the Blank D area (box in the middle of form). I have heard from other sources that Blank D (Services) box should look like (example) 24 CMT visits/1year. I was not doing them this way but another consultant group pointed out that it is in the instructions. Is this right?
Answer
To answer that question, let's look at the official instructions with emphasis added. It's like the non-participating provider
instructions to strikeout
certain text. There is some ambiguity which leaves the door open for some interpretation.
"The notifier must list the specific items or services believed to be noncovered under the header of Blank (D).
In the case of partial denials, notifiers must list in Blank (D) the excess component(s) of the item or service for which denial is expected.
For

repetitive or continuous noncovered care

, notifiers

must specify the frequency and/or duration

of the item or service.

See § 50.14.3

for additional information.
..."
Section 50.14.3 states the following:
"50.14.3 - Repetitive or Continuous Noncovered Care
(Rev.1587, Issued: 09-05-08, Effective: 03-03-08, Implementation: 03-01-09)
Notifiers may give a beneficiary a single ABN describing an extended or repetitive course of noncovered treatment provided that the ABN lists all items and services that the notifier believes Medicare will not cover. If applicable, the ABN must also specify the duration of the period of treatment. If during the course of treatment additional noncovered items or services are needed, the notifier must give the beneficiary another ABN. The limit for use of a single ABN for an extended course of treatment is one year. A new ABN is required when the specified treatment extends beyond one year."
Notice the "if applicable" used in conjunction with the "must". Because CMT is a covered benefit which is not always payable (i.e., maintenance care) it comes down to semantics. So go ahead and state the duration and frequency, but we recommend being a little more vague and saying "up to" or "approximately" before listing a number of visits per year (e.g., up to 24 visits/12 months).
###
Questions, comments?
If you have questions or comments about this article please contact us. Comments that provide additional related information may be added here by our Editors.
Latest articles: (any category)
Why is HIPAA So Important?
October 11th, 2019 - Namas
Why is HIPAA So Important? Some may think that what they do to protect patient information may be a bit extreme. Others in specialty medical fields and research understand its importance a little more. Most of that importance lies in the information being protected. Every patient has a unique set of ...
Eliminating Consultation Codes?
October 10th, 2019 - Chris Woolstenhulme, QCC, CMCS, CPC, CMRS
There are a few payers that have joined with CMS in discontinuing payment for consultation codes. Most recently, Cigna stated that, as of October 19, 2019, they will implement a new policy to deny the following consultation codes: 99241, 99242, 99243, 99244, 99245, 99251, 99252, 99253, 99254 and 99255. United Healthcare announced they ...
Hypertension & ICD-10
October 7th, 2019 - Raquel Shumway
Hypertensive Diseases and ICD-10. Helps and examples for these codes.
CMS and HHS Tighten Enrollment Rules and Increase Penalties
October 1st, 2019 - Wyn Staheli, Director of Research
This ruling impacts what providers and suppliers are required to disclose to be considered eligible to participate in Medicare, Medicaid, and Children's Health Insurance Program (CHIP). The original proposed rule came out in 2016 and this final rule will go into effect on November 4, 2019. There have been known problems ...
Federal Workers Compensation Information
October 1st, 2019 - Wyn Staheli, Director of Research
When federal employees sustain work-related injuries, it does not go through state workers compensation insurance. You must be an enrolled provider to provide services or supplies. The following are some recommended links for additional information about this program. Division of Federal Employees' Compensation (DFEC) website Division of Federal Employees' Compensation (DFEC) provider ...
2020 Official ICD-10-CM Coding Guideline Changes Are Here!
October 1st, 2019 - Wyn Staheli, Director of Research
It's that time of year for offices to get ready for the ICD-10-CM code revisions. As part of that process, it's also good to know what is going on with the ICD-10-CM Official Guidelines for Coding and Reporting. In the examples listed below, strikeout text is deleted and highlighted text ...
The New ICD-10-CM Code Updates Are Here — Are You Ready?
October 1st, 2019 - Aimee Wilcox, CPMA, CCS-P, CST, MA, MT, Director of Content
Chapter 1: Certain Infectious and Parasitic Diseases (A00-B99) A small revision in the description changed[STEC] to (STEC) for B96.21, B96.22, B96.23. Remember, in the instructional guidelines, ( ) parentheses enclose supplementary words not included in the description (or not) and [ ] brackets enclose synonyms, alternative wording, or explanatory phrases. Chapter 2: ...