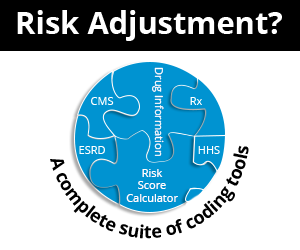 Billing Guidelines for Repositioning
March 4th, 2019 - Wyn Staheli, Director of Research
0 Votes -

Sign in

to vote or comment.
---
Code 95992 has some very limited payer payment guidelines which need to be understood for proper reimbursement. Many payer policies consider this service bundled with Evaluation and Management Services, therefore, it would not be separately payable if there was an E/M service performed on the same date. Some providers have reported having trouble with reimbursement if the service was performed by a different provider than the one who performed the E/M service on that day; so be aware of individual payer coverage rules.
There are some indications that Medicare might pay for this code if performed by an physical therapist, but there isn't much guidance beyond that. Since it is considered a physical therapy service, it would be necessary to bill it with modifier GP. However, that does not guarantee that there will be coverage or a separate payment.
Diagnosis
Vertigo can be a symptom of many other conditions. Therefore, most payers want to see a diagnosis of H81.1- "Benign paroxysmal positional vertigo" on the claim, linking it to this service. Most will deny the claim with the diagnosis of other types of vertigo. Other diagnoses might be covered, but that would be determined on an individual basis and most likely require an appeal with medical record documentation clearly establishing medical necessity.
Tips
This code is per session, regardless of time spent or areas treated
Most payers only accept one unit per day
Many Medicaid policies exclude coverage for this service
Coverage is often limited to certain provider types - for example, Medicare expects a physical therapist to perform the service. However, some other payers have indicated that other provider types are also acceptable.
Other private payers might consider this service as part of a vestibular rehabilitation program (S9476)
Fees
It should be noted that there are Medicare Allowed Amounts for this code (see the [Fees] bar/section following the 95992 code listing on Find-A-Code). Also available in the [Fees] section are other payer fees (e.g., Workers Compensation, UCR) which can be reviewed to determine an appropriate fee for this service.
###
Questions, comments?
If you have questions or comments about this article please contact us. Comments that provide additional related information may be added here by our Editors.
Latest articles: (any category)
How to Properly Report Monitoring Patients Taking Blood-thinning Medications
June 18th, 2019 - Wyn Staheli, Director of Research
Codes 93792 and 93792, which were added effective January 1, 2019, have specific guidelines that need to be followed. This article provides some guidance and tips on properly reporting these services.
A United Approach
June 14th, 2019 - Namas
A United Approach As auditors, we all have a different perspective when evaluating documentation. It would be unreasonable to think that we all view things the same way. In my opinion, differing perspectives are what makes a great team because you can coalesce on a particular chart, work it through and ...
Documentation of E/M services for Neurology (Don't Forget the Cardiology Element)
June 13th, 2019 - Chris Woolstenhulme, QCC, CMCS, CPC, CMRS
According to Neurology Clinical Practice and NBIC, the neurologic exam is commonly lacking in documentation due to the extensive requirements needed to capture the appropriate revenue. With the lack of precise documentation, it results in a lower level of E/M than that which is more appropriate, which can cost a physician a lot ...
Medicare Now Reimburses for Remote Monitoring Services (G2010)
June 13th, 2019 - Aimee Wilcox, CPMA, CCS-P, CST, MA, MT, Director of Content
Medicare's 2019 Final Rule approved HCPCS code G2010 for reimbursement, which allows providers to be paid for remote evaluation of images or recorded video submitted to the provider (also known as "store and forward") to establish whether or not a visit is required. This allows providers to get paid for ...
Now is Your Chance to Speak Up! Tell CMS What You Think!
June 13th, 2019 - Chris Woolstenhulme, QCC, CMCS, CPC, CMRS
CMS is asking for your input, we all have ideas on how we would change healthcare documentation requirements and get rid of the burdensome requirements and regulations if it were up to us, so go ahead, speak up! Patients over Paperwork Initiative is being looked at to help significantly cut ...
Spotlight: Anatomy Images
June 13th, 2019 - Brittney Murdock, QCC, CMCS, CPC
When viewing CPT codes, Find-A-Code offers detailed anatomy images and tables to help with coding. For example 28445 offers a table with information to assist classification of gustilo fractures: Click on the image preview from the code information page to expand the image.
Spotlight: Printing Additional Code Information
June 13th, 2019 - Brittney Murdock, QCC, CMCS, CPC
Did you know you can print the information from Find-A-Code's code information pages? Click the Printer icon on any code information page. You can check/unckeck the boxes at the top to select what information you want to print: It's that easy!