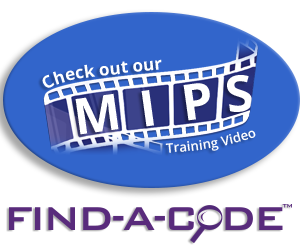 Looking Ahead - Changes in Dentistry!
April 3rd, 2019 - Christine Taxin
0 Votes -

Sign in

to vote or comment.
---
In the next 10 years, what is the biggest change dentistry will experience?
FW: We all know healthcare in the U.S. is changing rapidly. Dentistry is no exception. My opinion is that several big changes are forthcoming. Most often, I think about changes that benefit patients and/or providers. Here are three key trends:
1. Implants – The emergence of dental implants will become even more of a mainstream solution for patients who have permanently lost teeth. Dentures are a great solution for many, but implants can be forever, and patients who have them do not face the same challenges denture patients face. If your dentist does a bone graft after an extraction, then even years after that extraction, the doctor can place an implant. Dentists can make you better than you have been for years. Your smile and your bite might even be the best they've ever been.
2. Orthodontics – Orthodontics is going through a revolution right now. More general dentists than ever provide orthodontic services using clear retainers. Mail order clear retainers are now available too. Soon, we will begin learning the impact of this revolution on the orthodontic specialty and the prices of orthodontic services.
3. Value-based care – Healthcare in the U.S. cost $3.5 trillion in 2017. You have heard the statistics that the U.S. spends more per capita on healthcare than other wealthy countries and yet systemic health problems like diabetes, heart disease and high cholesterol are still on the rise. Better oral health can help solve many of these systemic problems.
Value-based care rewards providers for patient outcomes as opposed to services rendered. Fundamentally, this is the wheelhouse of all dentists. Their job is to prevent disease and restore patients to health. Educating patients about the value of two dental visits per year and the necessity for treating what is diagnosed, as well as the opportunity cost of not doing treatment, becomes an imperative in a value-based system. Giving or getting patients to take home dental products, like better toothbrushes, is just one way the dental field can increase prevention. Patients become more accountable between visits to maintain good oral health. We know that $1 spent on prevention today saves between $8 and $50 in restorative or emergency dental treatment down the road. Marquee Dental gives new patients electric toothbrushes; the type that most dentists and hygienists themselves use because these brushes are superior to manual brushes.
Standardization and metrics to measure patient health and outcomes will become the norm. Dentists will benefit from driving down costs, so operating efficiencies will be rewarded. DSOs are built on both standardization and operating efficiencies. So, more formalized value-based care is coming. To me, that is why DSOs are the future.
###
Questions, comments?
If you have questions or comments about this article please contact us. Comments that provide additional related information may be added here by our Editors.
Latest articles: (any category)
CMS says Codes are on the Move!
December 9th, 2019 - Chris Woolstenhulme, QCC, CMCS, CPC, CMRS
Have you noticed your LCDs are missing something? CMS is moving codes out of LCDs and into Billing and Coding Articles. MACs began moving ICD-10-CM, CPT/HCPCS, Bill Type, and Revenue codes in January 2019, and will continue through January 2020. Therefore, if there is an LCD with its codes removed, you will find ...
Preview the PDGM Calculator for Home Health Today
December 4th, 2019 - Wyn Staheli, Director of Research
Until February 1, 2020, you can preview Find-A-Code's Patient-Driven Groupings Model (PDGM) home health payment calculator by going to https://www.findacode.com/tools/home-health/ .
Hypertension ICD-10-CM Code Reporting Table
November 25th, 2019 - Wyn Staheli, Director of Research
In ICD-10-CM, hypertension code options do not distinguish between malignant and benign or between controlled and uncontrolled. What is important for code selection is knowing if the hypertension is caused by or related to another condition. The following table shows some of these options.
New Medicare Home Health Care Payment Grouper — Are You Ready?
November 25th, 2019 - Wyn Staheli, Director of Research
In 2020, Medicare will begin using a new Patient-Driven Groupings Model (PDGM) for calculating Medicare payment for home health care services. This is probably the biggest change to affect home health care since 2000.
VA: How UCR Charges are Determined
November 20th, 2019 - Chris Woolstenhulme, QCC, CMCS, CPC, CMRS
How does the VA determine charges billed to third party payers for Veterans with private health insurance? According to the VA. "38 C.F.R 17.101 stipulates the basic methodology by which VA bills third party insurance carriers. In order to generate a charge for medical services, VA establishes reasonable charges for five ...
Medical Insurance Coverage for TMJ Disorders (TMD)
November 19th, 2019 - Christine Taxin
It is agreed that TMJ disorders should be covered by insurance. There are often questions whether it is covered by medical insurance or dental insurance and where the line is that separates coverage.Medical Insurance typically is the primary insurance for TMJ disorders. The reason is that joints are found anywhere ...
Changes to Portable X-Ray Requirements
November 19th, 2019 - Wyn Staheli, Director of Research
On September 30, 2019, CMS published a final rule which made changes to portable x-ray services requirements as found in the law.