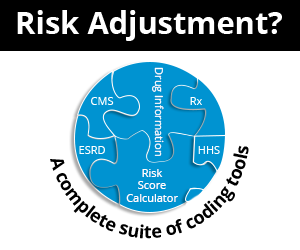 Medicare Revises Their Appeals Process
April 26th, 2019 - Wyn Staheli, Director of Content
0 Votes -

Sign in

to vote or comment.
---
On April 12, 2019, Medicare announced that there will be some changes to their appeals process effective June 13, 2019. According to the MLN Matters release (see References), the following policy revisions in the Medicare Claims Processing Manual (MCPM), Chapter 29 are taking place:
The policy on use of electronic signatures
Timing of signatures on transfer of appeal rights and the appointment of representative forms
Tolling an adjudication timeframe when trying to cure a defective appointment form
Limiting scope of redetermination review in certain instances
Application of good cause for late filing involving beneficiary accessibility
Application of good cause where there is a declared disaster: There are new instructions about what constitutes a disaster and what is allowed
— MLN Matters #MM11042
Of all these revisions, unless you are in a disaster area, the ones that will primarily affect most appeals are:
Electronic signatures are acceptable for submitting the appointment of a representative, as long as you use a CMS-approved secure Internet portal/application.
If there is a problem with the appeal request or a transfer of appeal rights, the MAC can notify the provider and/or beneficiary using mail, fax, or a secure internet portal/application.
Appeals need to include both the Health Insurance Claim Number (HICN) and the Medicare Beneficiary Identifier (MBI). There will likely be a new form that you will need to be using to ensure that you have both these required items.
Extra time is allowed if the beneficiary asks for documents to be converted into an accessible format (e.g., large print, Braille) or if they are getting help, due to a disability, from someone else (e.g., senior center) to file the appeal for them.
Amount in controversy changes — be sure to review all the red in section 250.2 of the MCPM (see References below).
The ongoing problem of the backlog of appeals necessitated some of the changes to MCPM. Throughout Chapter 29, there are numerous references to the Attorney Adjudicator Review at the Office of Medicare Hearings and Appeals (OMHA) as well as the Administrative Law Judge (ALJ).
###
Questions, comments?
If you have questions or comments about this article please contact us. Comments that provide additional related information may be added here by our Editors.
Latest articles: (any category)
A Step by Step Guide to Medical Billing
August 20th, 2019 - Christine Taxin
The next 4 weeks we will be providing you with a step by step guide to why medical billing is now part of our Dental future. Dental surgery is performed to treat various conditions of the teeth, jaws, and gums. Surgical procedures that dentists perform include dental implants, treatment for temporomandibular ...
Are You Aware of Medicare Advantage Plans Timely Filing Rules?
August 20th, 2019 - Aimee Wilcox
The Medicare Fee for Service (FFS) program (Traditional or Original Medicare) has a timely filing requirement; a clean claim for services rendered must be received within one year of the date of service or risk payment denial. As any company who has billed Medicare services can attest, the one-year timely filing ...
Understanding Payment Indicators
August 19th, 2019 - Chris Woolstenhulme, QCC, CMCS, CPC, CMRS
Understanding how payment works with Medicare payment indicators and the impact a modifier has on payment is vital to pricing. Even if you are not billing Medicare, most carriers follow Medicare's policies for participating and non-participating rules.  Here is an article from Regence on their policy statement, describing the rules ...
Medical ID Theft
August 16th, 2019 - Namas
Medical ID Theft "So, do you guys think you can do something with that?" John asked angrily at our first meeting with him in August 2017 as he slammed a stack of medical bills, EOBs and collection letters - three inches high - down in front of my partner and I. ...
Healthcare Common Procedure Coding System (HCPCS)
August 13th, 2019 - Chris Woolstenhulme, QCC, CMCS, CPC, CMRS
There are three main code sets and Healthcare Common Procedure Coding System (HCPCS), is the third most common code set used. They are often called Level II codes and are used to report non-physician products supplies and procedures not found in CPT, such as ambulance services, DME, drugs, orthotics, supplies, ...
Q/A: I Billed 2 Units of L3020 and Claim was Denied. Why?
August 13th, 2019 - Brandy Brimhall, CPC, CMCO, CCCPC, CPCO, CPMA
Question: We billed 2 units of L3020 but were denied for not using the right modifiers. What should we do? Answer: Rather than submitting two units of the L3020 to indicate that the patient one orthotic for each foot, you would need to use modifiers identifying left foot and right foot. Appropriate coding ...
Will Medicare Change Their Rules Regarding Coverage of Services Provided by a Chiropractor?
August 13th, 2019 - Wyn Staheli, Director of Research
Two separate pieces of legislation introduced in the House of Representatives (H.R. 2883 and H.R. 3654) have the potential to change some of Medicare's policies regarding doctors of chiropractic. Find out what these two bills are all about and how they could affect Medicare policies.