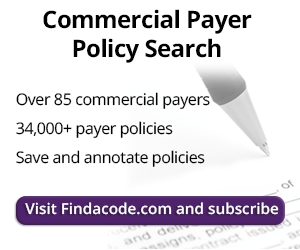 An Update on the DHS OIG's Effort to Combat Fraud & Abuse
May 17th, 2019 - Namas
0 Votes -

Sign in

to vote or comment.
---
An Update on the DHS OIG's Effort to Combat Fraud & Abuse
Every year, the Department of Health and Human Services (DHS) Office of Inspector General (OIG) is required by law to release a report detailing the amounts deposited and appropriated to the Medicare Trust Fund, and the source of such deposits [1]. The law requiring this report is better known as the Health Insurance Portability and Accountability Act of 1996 ("HIPAA"). The Act established a comprehensive program to combat fraud committed against all health plans, both public and private and "required the establishment of a national Health Care Fraud and Abuse Control Program (HCFAC), under the joint direction of the Attorney General and the Secretary of the Department of Health and Human Services (HHS) acting through the Department's Inspector General (HHS/OIG)."[2]
In the three previous years, the annual report, typically known as the Health Care Fraud and Abuse Control Program Report, has been released in February 2016 (for FY2015), January 2017 (for FY2016), and April 2018 (for FY2017). Unfortunately, as of the date of writing this article in early May 2019, the FY2018 report has yet to be released. However, we can look to another required report, the Fall 2018 Semiannual Report to Congress, to give us an indication of what to expect in the full FY2018 Fraud and Abuse report.
The fall edition of the Semiannual Report to Congress covers OIG activities from April 2018 through September 2018. In a press release sent out with the semiannual report, DHS OIG writes that it "expects $2.91 billion in investigative recoveries and $521 million in audit recoveries for fiscal year (FY) 2018, according to a recently released report."[3] For comparison's sake, in FY2017 the Federal Government won or negotiated over $2.4 billion and returned approximately $2.6 billion to the government or paid out to private persons (most likely as part of whistleblower actions). [4]
In FY 2018, OIG brought criminal actions against 764 individuals or organizations engaging in crimes against HHS programs and the beneficiaries they serve, and an additional 813 civil actions. OIG also excluded 2,712 individuals and entities from participation in Federal healthcare programs. Again, for comparison's sake, FY 2017 saw investigations conducted by HHS' Office of Inspector General (HHS-OIG) resulting in 788 criminal actions against individuals or entities that engaged in crimes related to Medicare and Medicaid, and 818 civil actions, with 3,244 individuals and entities excluded from federal programs under CMS. The OIG at HHS continues to be extremely active into 2019, with very public takedowns of an alleged healthcare fraud scheme involving telemedicine and DME [5] and a major opioid distribution takedown in the Appalachian region [6].
The strategic plan for the OIG at HHS sets forth four goals: (1) fight fraud, waste, and abuse; (2) promote quality, safety, and value; (3) secure the future; and (4) advance excellence and innovation [7]. It's obvious from the continually increasing fines, penalties, takebacks, and audit requests that the first goal (fighting fraud, waste, and abuse) will remain at the forefront of the OIG. Medical practices, providers, administrators, auditors, coders, and billers need to remain diligent in the compliance efforts and be aware of the government's focus in its effort to combat fraud, waste, and abuse. The spotlight on those in the medical field continues to get brighter and further scrutiny, warranted or not, appears more evident every year.






###
Questions, comments?
If you have questions or comments about this article please contact us. Comments that provide additional related information may be added here by our Editors.
Latest articles: (any category)
Preview the PDGM Calculator for Home Health Today
December 4th, 2019 - Wyn Staheli, Director of Research
Until February 1, 2020, you can preview Find-A-Code's Patient-Driven Groupings Model (PDGM) home health payment calculator by going to https://www.findacode.com/tools/home-health/ .
Hypertension ICD-10-CM Code Reporting Table
November 25th, 2019 - Wyn Staheli, Director of Research
In ICD-10-CM, hypertension code options do not distinguish between malignant and benign or between controlled and uncontrolled. What is important for code selection is knowing if the hypertension is caused by or related to another condition. The following table shows some of these options.
New Medicare Home Health Care Payment Grouper — Are You Ready?
November 25th, 2019 - Wyn Staheli, Director of Research
In 2020, Medicare will begin using a new Patient-Driven Groupings Model (PDGM) for calculating Medicare payment for home health care services. This is probably the biggest change to affect home health care since 2000.
VA: How UCR Charges are Determined
November 20th, 2019 - Chris Woolstenhulme, QCC, CMCS, CPC, CMRS
How does the VA determine charges billed to third party payers for Veterans with private health insurance? According to the VA. "38 C.F.R 17.101 stipulates the basic methodology by which VA bills third party insurance carriers. In order to generate a charge for medical services, VA establishes reasonable charges for five ...
Medical Insurance Coverage for TMJ Disorders (TMD)
November 19th, 2019 - Christine Taxin
It is agreed that TMJ disorders should be covered by insurance. There are often questions whether it is covered by medical insurance or dental insurance and where the line is that separates coverage.Medical Insurance typically is the primary insurance for TMJ disorders. The reason is that joints are found anywhere ...
Changes to Portable X-Ray Requirements
November 19th, 2019 - Wyn Staheli, Director of Research
On September 30, 2019, CMS published a final rule which made changes to portable x-ray services requirements as found in the law.
Q/A: Q/A: How do I Code a Procedure for the Primary Insurance so the Secondary Can Get Billed?
November 19th, 2019 - Wyn Staheli, Director of Research
Question: How do you modify a code submitted to the primary insurance company to let them know it is not covered by them so you can bill to a secondary?