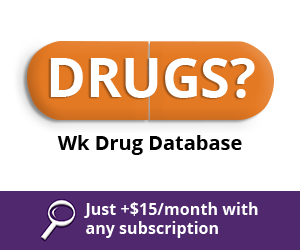 Q/A: How do I Bill Mobile Clinic Services?
July 29th, 2019 - Evan Gwilliam DC, MBA, BS, CPC, CCPC, CPC-I, QCC, MCS-P, CPMA, CMHP, AAPC Fellow
0 Votes -

Sign in

to vote or comment.
---
Question:
I have a part time mobile clinic. I travel to treat patients at their homes. Are there special considerations when billing for these encounters?
Answer:
On the CMS 1500 Claim Form, Item Number 24b, there is a space to designate where a service was rendered. Place of Service Codes are two-digit codes placed on health care professional claims to indicate the setting in which a service was provided. Most chiropractors use code 11 which designates that it was in an office setting. But here are a few others that you might consider:
04 Homeless Shelter A facility or location whose primary purpose is to provide temporary housing to homeless individuals (e.g., emergency shelters, individual or family shelters).

09 Prison/ Correctional Facility A prison, jail, reformatory, work farm, detention center, or any other similar facility maintained by either Federal, State or local authorities for the purpose of confinement or rehabilitation of adult or juvenile criminal offenders.
11 Office Location, other than a hospital, skilled nursing facility (SNF), military treatment facility, community health center, State or local public health clinic, or intermediate care facility (ICF), where the health professional routinely provides health examinations, diagnosis, and treatment of illness or injury on an ambulatory basis.
12 Home Location, other than a hospital or other facility, where the patient receives care in a private residence.
13 Assisted Living Facility Congregate residential facility with self-contained living units providing assessment of each resident's needs and on-site support 24 hours a day, 7 days a week, with the capacity to deliver or arrange for services including some health care and other services. (effective 10/1/03)
14 Group Home A residence, with shared living areas, where clients receive supervision and other services such as social and/or behavioral services, custodial service, and minimal services (e.g., medication administration).
15 Mobile Unit A facility/unit that moves from place-to-place equipped to provide preventive, screening, diagnostic, and/or treatment services.
16 Temporary Lodging A short term accommodation such as a hotel, camp ground, hostel, cruise ship or resort where the patient receives care, and which is not identified by any other POS code. (effective 4/1/08)
18 Place of Employment/Worksite A location, not described by any other POS code, owned or operated by a public or private entity where the patient is employed, and where a health professional provides on-going or episodic occupational medical, therapeutic or rehabilitative services to the individual.
Therefore, code 12 might be the next most commonly used after code 11. You might also consider code 15 for mobile unit, but note that special rules apply. Here is some guidance from CMS:
Special Considerations
When services are furnished in a mobile unit, they are often provided to serve an entity for which another POS code exists. For example, a mobile unit may be sent to a physician's office or a skilled nursing facility. If the mobile unit is serving an entity for which another POS code already exists, providers should use the POS code for that entity. However, if the mobile unit is not serving an entity which could be described by an existing POS code, the providers are to use the Mobile Unit POS code 15. Apply the nonfacility rate to payments for services designated as being furnished in POS code 15; apply the appropriate facility or nonfacility rate for the POS code designated when a code other than the mobile unit code is indicated.
###
Questions, comments?
If you have questions or comments about this article please contact us. Comments that provide additional related information may be added here by our Editors.
Latest articles: (any category)
Healthcare Common Procedure Coding System (HCPCS)
August 13th, 2019 - Chris Woolstenhulme, QCC, CMCS, CPC, CMRS
There are three main code sets and Healthcare Common Procedure Coding System (HCPCS), is the third most common code set used. They are often called Level II codes and are used to report non-physician products supplies and procedures not found in CPT, such as ambulance services, DME, drugs, orthotics, supplies, ...
Q/A: I Billed 2 Units of L3020 and Claim was Denied. Why?
August 13th, 2019 - Brandy Brimhall, CPC, CMCO, CCCPC, CPCO, CPMA
Question: We billed 2 units of L3020 but were denied for not using the right modifiers. What should we do? Answer: Rather than submitting two units of the L3020 to indicate that the patient one orthotic for each foot, you would need to use modifiers identifying left foot and right foot. Appropriate coding ...
Will Medicare Change Their Rules Regarding Coverage of Services Provided by a Chiropractor?
August 13th, 2019 - Wyn Staheli, Director of Research
Two separate pieces of legislation introduced in the House of Representatives (H.R. 2883 and H.R. 3654) have the potential to change some of Medicare's policies regarding doctors of chiropractic. Find out what these two bills are all about and how they could affect Medicare policies.
The OIG Work Plan: What Is It and Why Should I Care?
August 9th, 2019 - Namas
The Department of Health and Human Services (HHS) founded its Office of Inspector General (OIG) in 1976 and tasked it with the responsibility to combat waste, fraud, and abuse within Medicare, Medicaid, and the other HHS programs. With approximately 1,600 employees, HHS OIG is the largest inspector general's office within ...
CMS Proposes to Reverse E/M Stance to Align with AMA Revisions
August 6th, 2019 - Wyn Staheli, Director of Research
On July 29, 2019, CMS released their proposed rule for the Medicare Physician Fee Schedule for 2020. Last year's final rule "finalized the assignment of a single payment rate for levels 2 through 4 office/outpatient E/M visits beginning in CY 2021." It also changed some of the documentation requirements (e.g., ...
Q/A: What if my Patient Refuses to Fill out the Outcome Assessment Questionnaire?
August 6th, 2019 - ChiroCode
Question: What if my Medicare patient refuses to fill out the outcome assessment questionnaire? Answer: Inform the patient that Medicare requires that you demonstrate functional improvement in order for them to determine if the care is medically necessary. In other words, they may have to pay for the care out of pocket if ...
The Slippery Slope For CDI Specialists
August 2nd, 2019 - Namas
Who knew that when Jack & Jill when up the hill to fetch a pail of water, they would have to ensure that in order to keep the level of water the same on the way back down, they would need to both support the pail. Many of you in this industry are ...