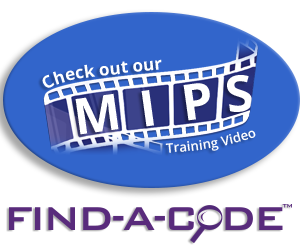 The Role of Chiropractic in Value Based Payment Systems
July 29th, 2019 - Wyn Staheli, Director of Research
0 Votes -

Sign in

to vote or comment.
---
A recent email announcement by Best Practices Academy demonstrates what we've all known for years, chiropractic care can play a valuable role in overall patient health. Chiropractors can effectively participate in these new value based payment systems. The following are excerpts from that announcement (emphasis added):
Best Practices Academy™ is proud to announce that First Chiropractic Centers, PC of Yankton, South Dakota has achieved the Patient-Centered Medical Home Recognition for all six of its practice locations by The Compliance Team and also attained DMEPOS accreditation in their two largest locations. First Chiropractic Centers, PC is the inaugural PCMH for Chiropractors program recipient. The Compliance Team is a nationally recognized healthcare accreditation organization.
"First Chiropractic Centers, PC has been a great client to work with over the years. This PCMH and DMEPOS achievement will cast a vision for other chiropractic clinicians to see the opportunity of engaging patients and coordinating care with the patients and their other healthcare providers", says Dr. Scott Munsterman, CEO of the Best Practices Academy; "We appreciate the dedication and commitment to excellence of all of the staff and clinicians of First Chiropractic Centers, PC.."
In addition to becoming the first chiropractic led PCMH recognized sites in the nation, First Chiropractic Centers, PC recently received the 2019 Pinnacle Practice Award, given only to the top 5% out of 750 to 800 entities that demonstrate exceptional leadership in enhancing health care quality in the Transforming Clinical Practice initiative (TCPi) through Compass PTN (Practice Transformation Network). The Transforming Clinical Practice initiative is designed to help clinicians achieve large-scale health transformation. First Chiropractic Center has successfully adapted and developed their comprehensive quality improvement strategies to meet these transformation goals. First Chiropractic Center has merged person and family engagement (PFE) into their practice which encourages the patient and their family to partner with the medical staff in their care. First Chiropractic Center has also incorporated additional quality metrics and utilization metrics for national comparison and evaluation. Not only is First Chiropractic Center a recognized and awarded Pinnacle practice but the story they tell is scalable and worth emulating.
Value is important in the health care system. Insurance payers and states are increasingly rewarding practitioners who provide improved patient care and cost savings. The patient-centered medical home (PCMH) model of care—one in which care is centrally coordinated and tracked by one primary care provider—has become the standard by which primary care can achieve better patient care and lower costs.
About Best Practices Academy
Best Practices Academy, based in Brookings, South Dakota, is a recognized clinical improvement organization, providing focused leadership to equip the clinical practice for compliance and improve clinical outcomes. https://bestpracticesacademy.com/
About The Compliance Team
The Compliance Team (TCT) is a nationally recognized healthcare accreditation organization (AO) that provides industry-leading, Exemplary Provider® branded accreditation services to thousands of providers across all fifty states, Puerto Rico and the US Virgin Islands. Formed in 1994, the firm is the first certified woman-owned (WBENC) AO to hold "deeming" authority for Durable Medical Equipment (DME), Rural Health Clinics (RHC), and MACRA-QPP-MIPS recognition for Patient-Centered Medical Home (PCMH) accreditation from the Centers for Medicare and Medicaid Services (CMS).
For more information:
qpp.cms.gov/mips/improvement-activities/
thecomplianceteam.org/
###
Questions, comments?
If you have questions or comments about this article please contact us. Comments that provide additional related information may be added here by our Editors.
Latest articles: (any category)
Documentation Tips
November 18th, 2019 - Christine Taxin
Documenting Medical NecessityTo receive reimbursement from medical insurers, you need to make a case that proves that dental surgery is necessary for the patient. To make your case, you need to explain your decision process in terms that a medical insurer can understand, using ICD-10 codes and CPT codes. These ...
And Then There Were Fees...
November 11th, 2019 - Chris Woolstenhulme, QCC, CMCS, CPC, CMRS
Find-A-Code offers fees and pricing for just about everything, this article will address two of some of the most common payment systems with CMS. (OPPS) -Outpatient Medicare Outpatient Prospective Payment System. (MPFS)- Medicare Physician Fee Schedule The Fees section on each code page is determined on the type of services...
Are you providing TMD treatment and having a hard time receiving payment from Medical? Take a look at the law for your state!
November 3rd, 2019 - Christine Taxin
TM TREATMENT AND THIRD PARTY INSURANCE COVERAGEMinnesota, in 1987, became the first state to adopt legislation requiring health insurance policies issued within the state to include coverage for the diagnosis and treatment of temporomandibular (TMD) joint disorders and craniomandibular (CMD) disorders on the same basis as other joint disorders. At ...
VA- Reasonable Charges Rules, Notices, & Federal Register
October 21st, 2019 - Chris Woolstenhulme, QCC, CMCS, CPC, CMRS
Usual, customary and reasonable charges (UCR) are medical fees used when there are no contractual pricing agreements and used by certain healthcare plans and third-party payers to generate fair healthcare pricing. Where does Find-A-Code get their data for UCR? Find-A-Code offers UCR fees gathered...
Medically Unlikely Edits (MUEs): Unlikely, But Not Always Impossible
October 18th, 2019 - Namas
Medically Unlikely Edits (MUEs) were created by the Centers for Medicare & Medicaid Services (CMS) to help lower the error rate for paid Part B claims. MUEs are the maximum units of a HCPCS or CPT code that a provider would bill under most circumstances for the same patient on ...
Why is HIPAA So Important?
October 11th, 2019 - Namas
Why is HIPAA So Important? Some may think that what they do to protect patient information may be a bit extreme. Others in specialty medical fields and research understand its importance a little more. Most of that importance lies in the information being protected. Every patient has a unique set of ...
Eliminating Consultation Codes?
October 10th, 2019 - Chris Woolstenhulme, QCC, CMCS, CPC, CMRS
There are a few payers that have joined with CMS in discontinuing payment for consultation codes. Most recently, Cigna stated that, as of October 19, 2019, they will implement a new policy to deny the following consultation codes: 99241, 99242, 99243, 99244, 99245, 99251, 99252, 99253, 99254 and 99255. United Healthcare announced they ...