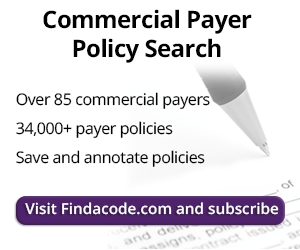 The Role of Chiropractic in Value Based Payment Systems
July 29th, 2019 - Wyn Staheli, Director of Research
0 Votes -

Sign in

to vote or comment.
---
A recent email announcement by Best Practices Academy demonstrates what we've all known for years, chiropractic care can play a valuable role in overall patient health. Chiropractors can effectively participate in these new value based payment systems. The following are excerpts from that announcement (emphasis added):
Best Practices Academy™ is proud to announce that First Chiropractic Centers, PC of Yankton, South Dakota has achieved the Patient-Centered Medical Home Recognition for all six of its practice locations by The Compliance Team and also attained DMEPOS accreditation in their two largest locations. First Chiropractic Centers, PC is the inaugural PCMH for Chiropractors program recipient. The Compliance Team is a nationally recognized healthcare accreditation organization.
"First Chiropractic Centers, PC has been a great client to work with over the years. This PCMH and DMEPOS achievement will cast a vision for other chiropractic clinicians to see the opportunity of engaging patients and coordinating care with the patients and their other healthcare providers", says Dr. Scott Munsterman, CEO of the Best Practices Academy; "We appreciate the dedication and commitment to excellence of all of the staff and clinicians of First Chiropractic Centers, PC.."
In addition to becoming the first chiropractic led PCMH recognized sites in the nation, First Chiropractic Centers, PC recently received the 2019 Pinnacle Practice Award, given only to the top 5% out of 750 to 800 entities that demonstrate exceptional leadership in enhancing health care quality in the Transforming Clinical Practice initiative (TCPi) through Compass PTN (Practice Transformation Network). The Transforming Clinical Practice initiative is designed to help clinicians achieve large-scale health transformation. First Chiropractic Center has successfully adapted and developed their comprehensive quality improvement strategies to meet these transformation goals. First Chiropractic Center has merged person and family engagement (PFE) into their practice which encourages the patient and their family to partner with the medical staff in their care. First Chiropractic Center has also incorporated additional quality metrics and utilization metrics for national comparison and evaluation. Not only is First Chiropractic Center a recognized and awarded Pinnacle practice but the story they tell is scalable and worth emulating.
Value is important in the health care system. Insurance payers and states are increasingly rewarding practitioners who provide improved patient care and cost savings. The patient-centered medical home (PCMH) model of care—one in which care is centrally coordinated and tracked by one primary care provider—has become the standard by which primary care can achieve better patient care and lower costs.
About Best Practices Academy
Best Practices Academy, based in Brookings, South Dakota, is a recognized clinical improvement organization, providing focused leadership to equip the clinical practice for compliance and improve clinical outcomes. https://bestpracticesacademy.com/
About The Compliance Team
The Compliance Team (TCT) is a nationally recognized healthcare accreditation organization (AO) that provides industry-leading, Exemplary Provider® branded accreditation services to thousands of providers across all fifty states, Puerto Rico and the US Virgin Islands. Formed in 1994, the firm is the first certified woman-owned (WBENC) AO to hold "deeming" authority for Durable Medical Equipment (DME), Rural Health Clinics (RHC), and MACRA-QPP-MIPS recognition for Patient-Centered Medical Home (PCMH) accreditation from the Centers for Medicare and Medicaid Services (CMS).
For more information:
qpp.cms.gov/mips/improvement-activities/
thecomplianceteam.org/
###
Questions, comments?
If you have questions or comments about this article please contact us. Comments that provide additional related information may be added here by our Editors.
Latest articles: (any category)
Healthcare Common Procedure Coding System (HCPCS)
August 13th, 2019 - Chris Woolstenhulme, QCC, CMCS, CPC, CMRS
There are three main code sets and Healthcare Common Procedure Coding System (HCPCS), is the third most common code set used. They are often called Level II codes and are used to report non-physician products supplies and procedures not found in CPT, such as ambulance services, DME, drugs, orthotics, supplies, ...
Q/A: I Billed 2 Units of L3020 and Claim was Denied. Why?
August 13th, 2019 - Brandy Brimhall, CPC, CMCO, CCCPC, CPCO, CPMA
Question: We billed 2 units of L3020 but were denied for not using the right modifiers. What should we do? Answer: Rather than submitting two units of the L3020 to indicate that the patient one orthotic for each foot, you would need to use modifiers identifying left foot and right foot. Appropriate coding ...
Will Medicare Change Their Rules Regarding Coverage of Services Provided by a Chiropractor?
August 13th, 2019 - Wyn Staheli, Director of Research
Two separate pieces of legislation introduced in the House of Representatives (H.R. 2883 and H.R. 3654) have the potential to change some of Medicare's policies regarding doctors of chiropractic. Find out what these two bills are all about and how they could affect Medicare policies.
The OIG Work Plan: What Is It and Why Should I Care?
August 9th, 2019 - Namas
The Department of Health and Human Services (HHS) founded its Office of Inspector General (OIG) in 1976 and tasked it with the responsibility to combat waste, fraud, and abuse within Medicare, Medicaid, and the other HHS programs. With approximately 1,600 employees, HHS OIG is the largest inspector general's office within ...
CMS Proposes to Reverse E/M Stance to Align with AMA Revisions
August 6th, 2019 - Wyn Staheli, Director of Research
On July 29, 2019, CMS released their proposed rule for the Medicare Physician Fee Schedule for 2020. Last year's final rule "finalized the assignment of a single payment rate for levels 2 through 4 office/outpatient E/M visits beginning in CY 2021." It also changed some of the documentation requirements (e.g., ...
Q/A: What if my Patient Refuses to Fill out the Outcome Assessment Questionnaire?
August 6th, 2019 - ChiroCode
Question: What if my Medicare patient refuses to fill out the outcome assessment questionnaire? Answer: Inform the patient that Medicare requires that you demonstrate functional improvement in order for them to determine if the care is medically necessary. In other words, they may have to pay for the care out of pocket if ...
The Slippery Slope For CDI Specialists
August 2nd, 2019 - Namas
Who knew that when Jack & Jill when up the hill to fetch a pail of water, they would have to ensure that in order to keep the level of water the same on the way back down, they would need to both support the pail. Many of you in this industry are ...