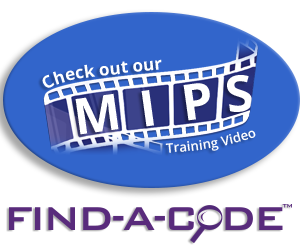 Medical ID Theft
August 16th, 2019 - Namas
0 Votes -

Sign in

to vote or comment.
---
Medical ID Theft


"So, do you guys think you can do something with that?" John asked angrily at our first meeting with him in August 2017 as he slammed a stack of medical bills, EOBs and collection letters - three inches high - down in front of my partner and I. For the next 20 minutes, John explained to us how his nightmare began with the first collection letters for medical procedures he had never received, from hospitals and doctors' offices that he had never visited. He told us about the ongoing arguments with bill collectors who insisted that he "pay his bills" when in fact, he had never been treated at any of these facilities. The response from the collectors was always the same: "Is this your name, address, Social Security Number, medical insurance ID, driver's license number? Pay your bills!"
John likens his experience to a game of "Whack-a-Mole." "Every time I think I have it resolved, it pops up again in another place," he said. "I just can't get it stopped!"
This is the face of medical identity theft. As crazy as John's story sounds, this is actually how many cases of modern identity theft play out. We have been taught by TV, radio, and social media ads that identity theft is about credit cards and bank accounts, but recent statistics show that huge data breach attacks have not targeted credit card numbers. When your credit card is stolen, your bank quickly jumps on it and changes your credit card numbers. However, when a thief steals the personal identifiers that establish your identity online, they can literally "be you" for any reason they need you. And where is there more information available about you than in your medical records?
Think about the information your medical insurance carrier or local hospital has about you and your family: name, address, dates of birth, Social Security Numbers, driver's license numbers (for you and possibly your family members). What more would I need to "be you" to get medical services, purchase a car, buy a house, or commit a crime in another state, all in your name? This is why medical identities are the most highly prized targets, with a complete medical record being worth as much as $1,200 on the "Dark Web."
By the way, it is always about the money for the identity thief! Let's just get that out of the way. They make money by assembling information on real people and then selling complete sets of identifiers to individuals who want to operate as other people. When someone gets control of your digital identifiers, such as those found in your medical records, financial losses may be the least of your problems.
In John's case, his identity had been used to obtain drivers' licenses, receive medical services, and commit multiple minor crimes. Some of the damage required the assistance of attorneys and investigators who understood these problems. Keep in mind that John had to deal with these issues on his own for about 13 years before we met him.
What is the good news in all of this? You now know where the danger is and that much of the identity theft problem is simply a result of the technology we all carry in our pockets; and we never advocate giving up the technologies that have made our lives better. Instead, we advocate putting good protection in place. When you look at protecting you and your family, just as you would with car or homeowners insurance, make sure you protect what really matters. For instance, you would never purchase car insurance that wouldn't actually cover car repairs, or homeowner's insurance that wouldn't pay to rebuild the house after a covered incident. Likewise, when you shop for identity theft protection, make sure it does two things very well:
Monitors the things that matter such as your driver's license (at all state Department of Motor Vehicles), passports, medical IDs, changes of address (at the post office), and county court houses to make sure you know when suspicious activity happens.
Offers "Power of Attorney" restoration

services by experienced investigators who do this for a living.
We call it "find it and fix it" protection. WARNING: Not all identity theft protection is the same, so read the fine print. If your coverage offers these two protections, you'll be in good hands when an identity thief strikes.
###
Questions, comments?
If you have questions or comments about this article please contact us. Comments that provide additional related information may be added here by our Editors.
Latest articles: (any category)
Documentation Tips
November 18th, 2019 - Christine Taxin
Documenting Medical NecessityTo receive reimbursement from medical insurers, you need to make a case that proves that dental surgery is necessary for the patient. To make your case, you need to explain your decision process in terms that a medical insurer can understand, using ICD-10 codes and CPT codes. These ...
And Then There Were Fees...
November 11th, 2019 - Chris Woolstenhulme, QCC, CMCS, CPC, CMRS
Find-A-Code offers fees and pricing for just about everything, this article will address two of some of the most common payment systems with CMS. (OPPS) -Outpatient Medicare Outpatient Prospective Payment System. (MPFS)- Medicare Physician Fee Schedule The Fees section on each code page is determined on the type of services...
Are you providing TMD treatment and having a hard time receiving payment from Medical? Take a look at the law for your state!
November 3rd, 2019 - Christine Taxin
TM TREATMENT AND THIRD PARTY INSURANCE COVERAGEMinnesota, in 1987, became the first state to adopt legislation requiring health insurance policies issued within the state to include coverage for the diagnosis and treatment of temporomandibular (TMD) joint disorders and craniomandibular (CMD) disorders on the same basis as other joint disorders. At ...
VA- Reasonable Charges Rules, Notices, & Federal Register
October 21st, 2019 - Chris Woolstenhulme, QCC, CMCS, CPC, CMRS
Usual, customary and reasonable charges (UCR) are medical fees used when there are no contractual pricing agreements and used by certain healthcare plans and third-party payers to generate fair healthcare pricing. Where does Find-A-Code get their data for UCR? Find-A-Code offers UCR fees gathered...
Medically Unlikely Edits (MUEs): Unlikely, But Not Always Impossible
October 18th, 2019 - Namas
Medically Unlikely Edits (MUEs) were created by the Centers for Medicare & Medicaid Services (CMS) to help lower the error rate for paid Part B claims. MUEs are the maximum units of a HCPCS or CPT code that a provider would bill under most circumstances for the same patient on ...
Why is HIPAA So Important?
October 11th, 2019 - Namas
Why is HIPAA So Important? Some may think that what they do to protect patient information may be a bit extreme. Others in specialty medical fields and research understand its importance a little more. Most of that importance lies in the information being protected. Every patient has a unique set of ...
Eliminating Consultation Codes?
October 10th, 2019 - Chris Woolstenhulme, QCC, CMCS, CPC, CMRS
There are a few payers that have joined with CMS in discontinuing payment for consultation codes. Most recently, Cigna stated that, as of October 19, 2019, they will implement a new policy to deny the following consultation codes: 99241, 99242, 99243, 99244, 99245, 99251, 99252, 99253, 99254 and 99255. United Healthcare announced they ...