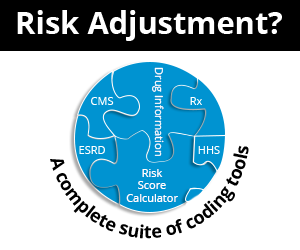 Chiropractic 2020 Codes Changes Are Here
September 9th, 2019 - Wyn Staheli, Director of Research
0 Votes -

Sign in

to vote or comment.
---
Some years there aren't many changes and other years have quite a few. So far this year, there are quite a few coding changes for 2020 that chiropractors need to be aware of. Please note that at the time of this article, the HCPCS codes have not been released.
ICD-10-CM
While there are not any significant changes to ICD-10-CM codes frequently used by chiropractors, there was an interesting change in Section 19.c of the Official ICD-10-CM Coding Guidelines. The following new guideline for growth plate fractures has been added:
3) Physeal fractures

For physeal fractures, assign only the code identifying the type of physeal fracture. Do not assign a separate code to identify the specific bone that is fractured.
CPT
While the bread and butter CMT codes remain unchanged, there are quite a few other changes which could significantly impact your reporting. Remember, these changes will take place effective January 1, 2020.
Biofeedback: Even though code 90901 is unchanged, code 90911 has been replaced with two new codes. There are some significant additions to the official guidelines to go along with these new codes.
Dry needling: In January we reported that this change was coming. There are two new codes for dry needling or trigger point acupuncture in the "Surgery" section of the CPT code book. The AMA also added new guidelines to code 97140 and the acupuncture codes (97810-97814) that you are to use the new codes for "dry needling or trigger point acupuncture".
Health and Behavior Assessment/Intervention: Codes 96150-96152 have been replaced with nine new codes and there are some big changes to the guidelines. The code changes break out the services into individual, group, and family services as well as adding time based reporting with add-on codes. They even include definitions of both an assessment and an intervention.
Health and Well-being Coaching: There are new Category III codes for specially-trained nonphysicians to help a patient achieve better health. These services cannot be reported with the Health and Behavior Assessment/Intervention codes.
Muscle testing: Codes 95831-95834 have been deleted but they aren't replaced with any new codes. CPT guidelines say to use the physical, occupational, and athletic therapy evaluation codes 97161-97172 instead. It should be noted that the range of motion codes remain unchanged.
Online evaluations: Code 99444 for physicians and 98969 for nonphysicians have been replaced for 2020. The new codes and their associated guidelines, include quite a few exclusions as to when these codes can and cannot be used. The biggest issue, which might be easily overlooked and that providers will need to watch for, is the potential to unintentionally "double dip" by over-reporting. For example, if there is an E/M visit within 7 days before or after an online evaluation, then you can NOT report these codes separately because the service is considered part of the E/M service. Reporting them separately would be considered "double dipping."
What's Next?
More comprehensive information on these code changes is included in the 2020 ChiroCode DeskBook which is shipping soon. Watch for your renewal notice in the mail and be sure you order your copy today.
###
Questions, comments?
If you have questions or comments about this article please contact us. Comments that provide additional related information may be added here by our Editors.
Latest articles: (any category)
Preview the PDGM Calculator for Home Health Today
December 4th, 2019 - Wyn Staheli, Director of Research
Until February 1, 2020, you can preview Find-A-Code's Patient-Driven Groupings Model (PDGM) home health payment calculator by going to https://www.findacode.com/tools/home-health/ .
Hypertension ICD-10-CM Code Reporting Table
November 25th, 2019 - Wyn Staheli, Director of Research
In ICD-10-CM, hypertension code options do not distinguish between malignant and benign or between controlled and uncontrolled. What is important for code selection is knowing if the hypertension is caused by or related to another condition. The following table shows some of these options.
New Medicare Home Health Care Payment Grouper — Are You Ready?
November 25th, 2019 - Wyn Staheli, Director of Research
In 2020, Medicare will begin using a new Patient-Driven Groupings Model (PDGM) for calculating Medicare payment for home health care services. This is probably the biggest change to affect home health care since 2000.
VA: How UCR Charges are Determined
November 20th, 2019 - Chris Woolstenhulme, QCC, CMCS, CPC, CMRS
How does the VA determine charges billed to third party payers for Veterans with private health insurance? According to the VA. "38 C.F.R 17.101 stipulates the basic methodology by which VA bills third party insurance carriers. In order to generate a charge for medical services, VA establishes reasonable charges for five ...
Medical Insurance Coverage for TMJ Disorders (TMD)
November 19th, 2019 - Christine Taxin
It is agreed that TMJ disorders should be covered by insurance. There are often questions whether it is covered by medical insurance or dental insurance and where the line is that separates coverage.Medical Insurance typically is the primary insurance for TMJ disorders. The reason is that joints are found anywhere ...
Changes to Portable X-Ray Requirements
November 19th, 2019 - Wyn Staheli, Director of Research
On September 30, 2019, CMS published a final rule which made changes to portable x-ray services requirements as found in the law.
Q/A: Q/A: How do I Code a Procedure for the Primary Insurance so the Secondary Can Get Billed?
November 19th, 2019 - Wyn Staheli, Director of Research
Question: How do you modify a code submitted to the primary insurance company to let them know it is not covered by them so you can bill to a secondary?