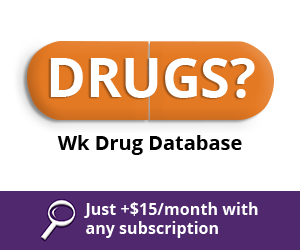 ABN
September 18th, 2009 - Charlene Burgett
0 Votes -

Sign in

to vote or comment.
---
In an attempt to make the ABN more understandable for my physicians and staff, I developed this explanatory paper that is specific to our office; however, the basics apply to all offices.
Charlene Burgett,MS-HCM,CMA(AAMA),CPC,CCP,CMSCS,CPM
Administrator, North Scottsdale Family Medicine


POMAA

National Advisory Board



charlene_burgett@yahoo.com
Invite me on LinkedIn: http://www.linkedin.com/in/charleneburgett
Follow me on Twitter: http://twitter.com/CharleneBurgett
When to Use an Advanced Beneficiary Notice (ABN)
By Charlene Burgett, MS-HCM, CMA (AAMA), CPC, CMSCS, CCP, CPM
The use of the ABN is required by Medicare to alert patients when a service will not be paid by Medicare and to allow the patient to choose to pay for the service or to refuse the service. If we do not have a signed ABN from the patient and Medicare denies the service, we have to write off the charge and cannot request the patient to pay for it. The only exception is for statutorily excluded services (those that Medicare never covers like cosmetic surgery and complete physicals for example). In this case, we can still bill the patient for the non-covered service regardless of having a signed ABN. It is, however, a good idea to have the ABN signed for non-covered services so the patient still is aware that they are responsible and we have proof that they knew. Typically, the patient will call our office when they receive our bill and state that "they were never told", "they weren't aware", or a similar complaint. With a signed ABN, we have proof that we have their informed consent to provide the service and their agreement to be financially responsible for the service. In the past, Medicare had a "Notice of Exclusion of Medicare Benefits" (NEMB) that we could provide to the patient (no signature required) to alert them of Medicare's non-covered services. The ABN has replaced the NEMB.
The typical reasons that Medicare will not cover certain services and that would be applicable to our office are:
1. Statutorily Excluded service/procedure (non-covered service)
2. Frequency Limitations
3.

Not Medically Necessary
Statutorily Excluded items are services that Medicare will never cover, such as (not a complete list):
· Complete physicals (excluding Welcome to Medicare Screenings, with caveats)
· Most immunizations (Hepatitis A, Td)
· DME supplies (splints, personal comfort items)
· Cosmetic surgery
For these items, it is a good idea (not a requirement) to complete the ABN and have the patient check the appropriate box under options and sign the ABN. For the sake of our billing department, I strongly encourage the use of ABN's for statutorily excluded items.
Frequency Limitations are for services that have a specific time frame between services. For example, for normal pap smears Medicare allows one every 24 months. If the patient wants one every 12 months for their piece of mind, Medicare will pay for year one and the patient will pay for year two and that pattern continues. The ABN needs to be on file for the year that the patient is responsible for paying. If the patient fits Medicare's guidelines for "high risk" they are allowed to have the pap every 12 months and no ABN is required.
Services that are not considered Medically Necessary are those that do not have a covered diagnosis code based on Local Coverage Determinations. One example is for excision of a lesion. If the lesion is being removed because the patient just doesn't like how it looks, that is considered cosmetic surgery. If the lesion is showing some changes (i.e. bleeding, growing, changing color, etc), then it is considered medically necessary because it potentially can be malignant. The removal needs to have diagnosis coding to substantiate the medical necessity and Medicare has Local Coverage Determinations that lists all the codes/coding combinations that Medicare will approve for payment.
A rule of thumb in trying to discern the necessity of ABN's is to discern whether or not Medicare ever will cover the service and if there may be some times that the service isn't covered. The times the service isn't covered, an ABN is required. To illustrate this point, I will use two examples:
· EKG's are covered for certain cardiac and respiratory conditions. The only time an EKG is covered for preventive screening is during the patient's first year enrolled in the Medicare program and when being doing during the Welcome to Medicare screening. After that time, Medicare will never cover an EKG for preventive screening. To notify the patient of this and to show that the patient agrees to be financially responsible for the EKG, an ABN will need to be completed.
· Another example is for the Tetanus immunization. Medicare will cover tetanus when medically necessary; basically if the patient has cut themselves and the tetanus is provided due to that injury. If the tetanus is provided to the patient because it has been ten years since the last tetanus and the tetanus is not in response to a recent injury, then it will be non-covered because it is not "medically necessary" and the ABN will need to be on file.
ABN's need to be completed entirely and I am providing a "cheat sheet" specific to our office and the services we provide. The "Options" box can only be completed by the patient and it states that "We cannot choose a box for you". That would appear to be coercion.
In addition, there is a small area to provide additional information that can be used by either the patient or the provider's office. This could be anything pertinent to the information that the ABN covers. The bottom of the form is where the patient signs and dates. We keep the original ABN in the chart behind the progress note for that day. We MUST provide a copy of the signed ABN to the patient.
| | | |
| --- | --- | --- |
| | | Estimated Cost |
| Physical/Preventive Visit, New Patient | Medical Necessity | $230.00 |
| Physical/Preventive Visit, Established | Medical Necessity | $180.00 |
| EKG | Medical Necessity | $65.00 |
| Breast & Pelvic Exam (24 months) | Frequency Limitation | $107.00 |
| Bone Density/DXA (24 months) | Frequency Limitation | $250.00 |
| Excision of Lesion | Medical Necessity | $100.00 - $550.00 |
| Skin Tag Removal, initial 15 lesions | Medical Necessity | $114.00 |
| Skin Tag Removal, each additional | Medical Necessity | $40.00 |
| Immunization-Tetanus w/Admin fee | Medical Necessity | $75.00 |
| Immunization-Hepatitis A w/Admin | Medical Necessity | $125.00 |
| Immunization-TwinRix w/admin | Medical Necessity | $155.00 |
| DME-splint/sling/bandage/comfort item | Medical Necessity | $10.00 - $50.00 |
| PPD-Tuberculosis Skin Test | Medical Necessity | $31.00 |
| Hearing Test | Statutorily Excluded | $50.00 |
###
Questions, comments?
If you have questions or comments about this article please contact us. Comments that provide additional related information may be added here by our Editors.
Latest articles: (any category)
Eliminating Consultation Codes?
October 10th, 2019 - Chris Woolstenhulme, QCC, CMCS, CPC, CMRS
There are a few payers that have joined with CMS in discontinuing payment for consultation codes. Most recently, Cigna stated that, as of October 19, 2019, they will implement a new policy to deny the following consultation codes: 99241, 99242, 99243, 99244, 99245, 99251, 99252, 99253, 99254 and 99255. United Healthcare announced they ...
Hypertension & ICD-10
October 7th, 2019 - Raquel Shumway
Hypertensive Diseases and ICD-10. Helps and examples for these codes.
CMS and HHS Tighten Enrollment Rules and Increase Penalties
October 1st, 2019 - Wyn Staheli, Director of Research
This ruling impacts what providers and suppliers are required to disclose to be considered eligible to participate in Medicare, Medicaid, and Children's Health Insurance Program (CHIP). The original proposed rule came out in 2016 and this final rule will go into effect on November 4, 2019. There have been known problems ...
Federal Workers Compensation Information
October 1st, 2019 - Wyn Staheli, Director of Research
When federal employees sustain work-related injuries, it does not go through state workers compensation insurance. You must be an enrolled provider to provide services or supplies. The following are some recommended links for additional information about this program. Division of Federal Employees' Compensation (DFEC) website Division of Federal Employees' Compensation (DFEC) provider ...
2020 Official ICD-10-CM Coding Guideline Changes Are Here!
October 1st, 2019 - Wyn Staheli, Director of Research
It's that time of year for offices to get ready for the ICD-10-CM code revisions. As part of that process, it's also good to know what is going on with the ICD-10-CM Official Guidelines for Coding and Reporting. In the examples listed below, strikeout text is deleted and highlighted text ...
The New ICD-10-CM Code Updates Are Here — Are You Ready?
October 1st, 2019 - Aimee Wilcox, CPMA, CCS-P, CST, MA, MT, Director of Content
Chapter 1: Certain Infectious and Parasitic Diseases (A00-B99) A small revision in the description changed[STEC] to (STEC) for B96.21, B96.22, B96.23. Remember, in the instructional guidelines, ( ) parentheses enclose supplementary words not included in the description (or not) and [ ] brackets enclose synonyms, alternative wording, or explanatory phrases. Chapter 2: ...
New Codes for Dry Needling
September 30th, 2019 - Wyn Staheli, Director of Research
Find out what you need to know about the new codes for dry needling, also known as trigger point acupuncture.