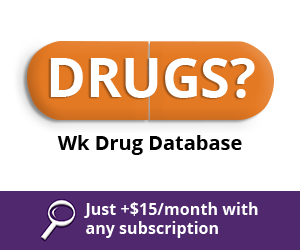 Hospital Observation Services
August 28th, 2013 - Dorothy Steed
0 Votes -

Sign in

to vote or comment.
---
Hospital observation services are considered outpatient services. They are typically used when a period of time is needed to evaluate the progress or regression. This may include effectiveness of medication/ infusions, results of diagnostic results or other reasons deemed as medically necessary. This period of time will be used to determine whether the patient needs inpatient admission, transfer to another facility, or may be discharged. It is not appropriate for observation to be used as a routine post operative extended recovery time. Observation is not determined by any specific unit or bed, but is based upon the physician order.
Several rules apply to observation services. This is where you will need to be very familiar with your payer's requirements for time and reimbursement.
Medicare will allow 48 hours in observation, or until all ordered interventions have been completed. Example: IV has been ordered at hour 45, infusion not complete until hour 49. Many managed care payers will only cover observation up to 23 hours. Observation time must be documented in the medical record. Time begins with the patient's admission to an observation bed. It is generally expected that observation time will be at least 8 hours. The patient is typically admitted to observation through the hospital's emergency department, or by direct admit from a physician office.
Some common problems with reporting observation services are: Case management should follow these patients closely and be in contact with the physician as the time deadline approaches. If the observation status needs to be converted to inpatient, the physician should issue a new order that reflects the status change. If the patient remains for, say 4-5 days, with no order change, the hospital will likely lose the revenue for time over 48 hours for Medicare patients. Managed care contracts should state specifically how claims will be reimbursed when both emergency department charges (revenue code 450), and observation charges (revenue code 762) appear on the claim. Unless this is clearly defined in the contract, the payer will often default to emergency services payment rather than the observation payment rate.
Keep in mind that Medicare patients who do not have Part B coverage will not have the observation service covered. This is not an inpatient stay unless the physician specifically changes the order to inpatient status.
###
Questions, comments?
If you have questions or comments about this article please contact us. Comments that provide additional related information may be added here by our Editors.
Latest articles: (any category)
Q/A: How Many Diagnosis Codes do I use?
April 15th, 2019 - Wyn Staheli, Director of Research
Question: My patient has a lot of chronic conditions. Do I need to include all these on the claim? I know that I can have up to 12 diagnoses codes on a single claim. What if I need more than that? Answer: More is not always better. You only need to ...
Watch out for People-Related 'Gotchas'
April 15th, 2019 - Wyn Staheli, Director of Research
In Chapter 3 — Compliance of the ChiroCode DeskBook, we warn about the dangers of disgruntled people (pages 172-173). Even if we think that we are a wonderful healthcare provider and office, there are those individuals who can and will create problems. As frustrating as it may be, there are ...
Q/A: What do I do When a Medicare Patient Refuses to Sign an ABN?
April 8th, 2019 - Wyn Staheli, Director of Research
Question: What do I do when a Medicare patient refuses to sign an ABN? Answer: That depends on whether the patient is still demanding to have/receive the service/supply. If they aren't demanding the service, then there is no need to force the issue. Just make sure that you still have an ...
Prepayment Review Battle Plan
April 8th, 2019 - Wyn Staheli, Director of Research
Any type of payer review can create some headaches for providers and cause problems for a healthcare office. Even for a practice that has taken administrative steps to try and prevent a prepayment review, it can still happen. A prepayment review means that you must include documentation WITH your claim. ...
Looking Ahead - Changes in Dentistry!
April 3rd, 2019 - Christine Taxin
In the next 10 years, what is the biggest change dentistry will experience? FW: We all know healthcare in the U.S. is changing rapidly. Dentistry is no exception. My opinion is that several big changes are forthcoming. Most often, I think about changes that benefit patients and/or providers. Here are three ...
Q/A: I Submitted a Claim to the VA and it's Being Denied. Why?
April 1st, 2019 - Wyn Staheli, Director of Research
I submitted a claim to the VA and it's being denied. Why? There are several reasons why your claim might be denied by the Veterans Administration (VA). However, without more information about the claim itself (e.g., services billed), we can only provide the following general information about the VA and chiropractic ...
Corrections and Updates
April 1st, 2019 - Wyn Staheli, Director of Research
One constant in our industry is change. Policies change, contracts change, and there are updates. Also, people aren't perfect and mistakes can be made. So this article will cover a variety of topics. Published Articles We appreciate feedback from our valued customers. We have received feedback regarding two of our articles which ...