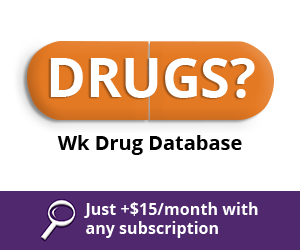 Keeping Track of Your Surgeries
March 22nd, 2013 - Debra Sanders
0 Votes -

Sign in

to vote or comment.
---
When working my AR, I work my surgeries separately since that is my big money or bulk money. I want to make sure I get that money in as quickly as possible. For me, I created an excel spreadsheet. The columns are: DOS - PATIENT NAME/MRN - PROC NAME - CARRIER(S) - CPT® - MODIFIER - BILLED - PRIMARY PD - SECONDARY PD - ADJUSTMENT - PERSONAL BAL - TODAYS DATE - COMMENTS. I also color code my spreadsheet.
After I enter my surgeries in the system, I then pull up my spreadsheet and enter them on that by line item and auto sum each. I highlight it a dim yellow. This means I'm waiting for the insurance to pay. Light blue means primary paid and I'm waiting on the secondary to pay. Bright green means I appealed something. And tan means the insurance(s) have paid. I don't work my personal balances off this spreadsheet because I work those off of the personal balance report to keep it simple. When I work my spreadsheet, I enter the date I'm working it and any comments to reflect my work along with the reimbursement information when it pays.
Each month I am able to email my providers so they know what I'm doing with their surgeries and how I'm working to get them paid. Plus color coding makes it easy to work. I work all the yellows first, blues second and I have my appeals on my calendar to followup on. The tans I can just skip because that means the insurance(s) have paid correctly. I don't delete any until the following year. Once I have all the previous years done, I will then delete those so I don't end up with 1000 pages.
Now when I work my regular AR report, if I come across a surgery I will take a look at it and work it if I need to, if I see I've already worked it I move on. Not only has this been helpful in keeping me accountable and "owning" my AR, but it has helped in maintaining a good follow-up on them as well.
Even if you just write them in a book, or maybe a ledger of some kind. Either way, don't loose track of your folllow-up on your big money. It not only shows you your reimbursement on them, any contract processing errors made in paying you, but it helps to keep that big money coming in alot quicker. So pick your method and stay on top of those surgeries as well as keeping your provider informed. Sometimes you both can even learn something from a coding change or reimbursement issue by keeping at least your surgeries separate.
###
Questions, comments?
If you have questions or comments about this article please contact us. Comments that provide additional related information may be added here by our Editors.
Latest articles: (any category)
Preview the PDGM Calculator for Home Health Today
December 4th, 2019 - Wyn Staheli, Director of Research
Until February 1, 2020, you can preview Find-A-Code's Patient-Driven Groupings Model (PDGM) home health payment calculator by going to https://www.findacode.com/tools/home-health/ .
Hypertension ICD-10-CM Code Reporting Table
November 25th, 2019 - Wyn Staheli, Director of Research
In ICD-10-CM, hypertension code options do not distinguish between malignant and benign or between controlled and uncontrolled. What is important for code selection is knowing if the hypertension is caused by or related to another condition. The following table shows some of these options.
New Medicare Home Health Care Payment Grouper — Are You Ready?
November 25th, 2019 - Wyn Staheli, Director of Research
In 2020, Medicare will begin using a new Patient-Driven Groupings Model (PDGM) for calculating Medicare payment for home health care services. This is probably the biggest change to affect home health care since 2000.
VA: How UCR Charges are Determined
November 20th, 2019 - Chris Woolstenhulme, QCC, CMCS, CPC, CMRS
How does the VA determine charges billed to third party payers for Veterans with private health insurance? According to the VA. "38 C.F.R 17.101 stipulates the basic methodology by which VA bills third party insurance carriers. In order to generate a charge for medical services, VA establishes reasonable charges for five ...
Medical Insurance Coverage for TMJ Disorders (TMD)
November 19th, 2019 - Christine Taxin
It is agreed that TMJ disorders should be covered by insurance. There are often questions whether it is covered by medical insurance or dental insurance and where the line is that separates coverage.Medical Insurance typically is the primary insurance for TMJ disorders. The reason is that joints are found anywhere ...
Changes to Portable X-Ray Requirements
November 19th, 2019 - Wyn Staheli, Director of Research
On September 30, 2019, CMS published a final rule which made changes to portable x-ray services requirements as found in the law.
Q/A: Q/A: How do I Code a Procedure for the Primary Insurance so the Secondary Can Get Billed?
November 19th, 2019 - Wyn Staheli, Director of Research
Question: How do you modify a code submitted to the primary insurance company to let them know it is not covered by them so you can bill to a secondary?