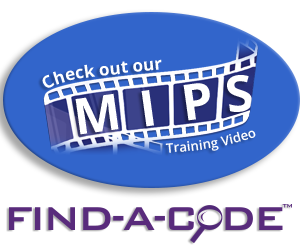 OIG Work Plan to look at excessive patient billing, place of service errors
February 9th, 2014 -
Scott Kraft
0 Votes -

Sign in

to vote or comment.
---
The 2014 OIG Work Plan has finally been released and, while it doesn't have a lot of new issues for physician practices, there are definitely some areas worth your attention to avoid future compliance hassles.
If you've been wondering where it's been, the OIG decided to change the timing of the work plan from its typical fall release to being released in January. And, as you might expect, the agency waited until the very end of the month for the release.
Here are some key areas of the work plan that physician practices should note:
Excessive E/M payments: It's not a new item, but the sheer volume of E/M services billed makes it noteworthy. The OIG plans to look at multiple E/M services billed by the same providers for the same patients to ensure each is appropriate. The key areas of concern here are cloned notes, with the OIG targeting "identical documentation across services."
Imaging services: As if practices have not suffered enough in payment cuts for imaging services, the OIG plans to see if the practice expense values for these services are appropriate when compared to actual expenses. Something to think about before expanding to add imaging services to your practice.
Lab tests: The OIG will look at billing for lab services to determine if the rapid growth is appropriate. The reminder here is that lab services are only covered when medically necessary. A stat that got OIG's attention is that lab spending went up 92 percent between 1998 and 2008.
Ophthalmology billing: The OIG plans to analyze ophthalmology billing patterns to look for potentially inappropriate billing, particularly by geographic region. The target year for the search is 2012.
Excessive patient billing: Assignment rates and compliance with assignment rules will be a focus, again for 2012 claims. OIG plans to look for evidence that patients were overbilled in violation of assignment rules, which require that the provider agree to only the Medicare allowed charge when accepting assignment.
Place of service: OIG continues to review claims for place of service errors, which subject Medicare to potentially overpaying when a facility service is billed as a non-facility service.
Physical therapy services: Therapists with a high rate of utilization will be subject to potential scrutiny to determine whether those payments were appropriate. Targeted will be outpatient physical therapy services determined to be not reasonable and necessary.
Sleep testing: OIG plans to look for excessive utilization of sleep testing services, billed with 95810 and 95811, with a specific focus on duplicate and medically unnecessary tests.
Part B drugs: The OIG plans to look at whether Part B drugs are being billed appropriately, looking specifically at off-label uses of drugs.
###
Questions, comments?
If you have questions or comments about this article please contact us. Comments that provide additional related information may be added here by our Editors.
Latest articles: (any category)
And Then There Were Fees...
November 11th, 2019 - Chris Woolstenhulme, QCC, CMCS, CPC, CMRS
Find-A-Code offers fees and pricing for just about everything, this article will address two of some of the most common payment systems with CMS. (OPPS) -Outpatient Medicare Outpatient Prospective Payment System. (MPFS)- Medicare Physician Fee Schedule The Fees section on each code page is determined on the type of services...
Are you providing TMD treatment and having a hard time receiving payment from Medical? Take a look at the law for your state!
November 3rd, 2019 - Christine Taxin
TM TREATMENT AND THIRD PARTY INSURANCE COVERAGEMinnesota, in 1987, became the first state to adopt legislation requiring health insurance policies issued within the state to include coverage for the diagnosis and treatment of temporomandibular (TMD) joint disorders and craniomandibular (CMD) disorders on the same basis as other joint disorders. At ...
VA- Reasonable Charges Rules, Notices, & Federal Register
October 21st, 2019 - Chris Woolstenhulme, QCC, CMCS, CPC, CMRS
Usual, customary and reasonable charges (UCR) are medical fees used when there are no contractual pricing agreements and used by certain healthcare plans and third-party payers to generate fair healthcare pricing. Where does Find-A-Code get their data for UCR? Find-A-Code offers UCR fees gathered...
Medically Unlikely Edits (MUEs): Unlikely, But Not Always Impossible
October 18th, 2019 - Namas
Medically Unlikely Edits (MUEs) were created by the Centers for Medicare & Medicaid Services (CMS) to help lower the error rate for paid Part B claims. MUEs are the maximum units of a HCPCS or CPT code that a provider would bill under most circumstances for the same patient on ...
Why is HIPAA So Important?
October 11th, 2019 - Namas
Why is HIPAA So Important? Some may think that what they do to protect patient information may be a bit extreme. Others in specialty medical fields and research understand its importance a little more. Most of that importance lies in the information being protected. Every patient has a unique set of ...
Eliminating Consultation Codes?
October 10th, 2019 - Chris Woolstenhulme, QCC, CMCS, CPC, CMRS
There are a few payers that have joined with CMS in discontinuing payment for consultation codes. Most recently, Cigna stated that, as of October 19, 2019, they will implement a new policy to deny the following consultation codes: 99241, 99242, 99243, 99244, 99245, 99251, 99252, 99253, 99254 and 99255. United Healthcare announced they ...
Hypertension & ICD-10
October 7th, 2019 - Raquel Shumway
Hypertensive Diseases and ICD-10. Helps and examples for these codes.