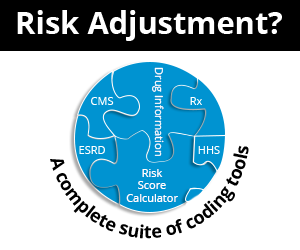 Yet another new auditor looking at Part B claims
August 5th, 2014 - Scott Kraft
0 Votes -

Sign in

to vote or comment.
---
Recovery Audit Contractors (RACs) may be about to take a break while CMS awards new contracts, but don't rest on your laurels. CMS has handed out yet another auditor contract for a single auditor, known as a Supplemental Medical Review Contractor (SMRC) to do nationwide claims reviews for issues identified as being at risk for high dollar errors.
For Part B providers, the biggest target the new auditor, Strategic Health Solutions of Omaha, Neb., has identified is E/M claims billed with 99214 and 99215. Among the other targets are claims for hyperbaric oxygen therapy services, transformainal epidural injections (64479-64484), MRI of the lumbar spine (72148, 72149 and 72158) and some PET services (78451-78452, 78469 and 78494).
A full list of the open items for auditing by Strategic Health Services is available at http://www.strategichs.com/current-smrc-projects/.
The good news is, the SMRC will post its targets at the link above, which will all be referred by CMS based on issues identified by the OIG Work Plan and the Comprehensive Error Rate Testing (CERT) program, among other areas. In addition, this auditor is not being paid under a contingency fee arrangement, such as the RACs.
That may be where the good news stops. Strategic Health has posted copies of samples of the Additional Documentation Requests (ADRs) on its web site so you can see the type of letter the company will send. You get 30 days to respond, but unlike some auditors, Strategic Health Solutions will not reimburse you for the cost of copying and sending the documentation sought, as the company makes clear that this is part of the cost of doing business with Medicare.
It's also not as easy to send the documentation. Strategic Health Solutions will accept it via esMD, the electronic submission of medical documentation tool available at www.cms.gov/esmd. You can also fax the documentation to a fax number in the letter. It can be mailed to the contractor either on paper copies or an encrypted CD in paper format. When you use the CD option, the password must be mailed separately.
###
Questions, comments?
If you have questions or comments about this article please contact us. Comments that provide additional related information may be added here by our Editors.
Latest articles: (any category)
Q/A: How Many Diagnosis Codes do I use?
April 15th, 2019 - Wyn Staheli, Director of Research
Question: My patient has a lot of chronic conditions. Do I need to include all these on the claim? I know that I can have up to 12 diagnoses codes on a single claim. What if I need more than that? Answer: More is not always better. You only need to ...
Watch out for People-Related 'Gotchas'
April 15th, 2019 - Wyn Staheli, Director of Research
In Chapter 3 — Compliance of the ChiroCode DeskBook, we warn about the dangers of disgruntled people (pages 172-173). Even if we think that we are a wonderful healthcare provider and office, there are those individuals who can and will create problems. As frustrating as it may be, there are ...
Q/A: What do I do When a Medicare Patient Refuses to Sign an ABN?
April 8th, 2019 - Wyn Staheli, Director of Research
Question: What do I do when a Medicare patient refuses to sign an ABN? Answer: That depends on whether the patient is still demanding to have/receive the service/supply. If they aren't demanding the service, then there is no need to force the issue. Just make sure that you still have an ...
Prepayment Review Battle Plan
April 8th, 2019 - Wyn Staheli, Director of Research
Any type of payer review can create some headaches for providers and cause problems for a healthcare office. Even for a practice that has taken administrative steps to try and prevent a prepayment review, it can still happen. A prepayment review means that you must include documentation WITH your claim. ...
Looking Ahead - Changes in Dentistry!
April 3rd, 2019 - Christine Taxin
In the next 10 years, what is the biggest change dentistry will experience? FW: We all know healthcare in the U.S. is changing rapidly. Dentistry is no exception. My opinion is that several big changes are forthcoming. Most often, I think about changes that benefit patients and/or providers. Here are three ...
Q/A: I Submitted a Claim to the VA and it's Being Denied. Why?
April 1st, 2019 - Wyn Staheli, Director of Research
I submitted a claim to the VA and it's being denied. Why? There are several reasons why your claim might be denied by the Veterans Administration (VA). However, without more information about the claim itself (e.g., services billed), we can only provide the following general information about the VA and chiropractic ...
Corrections and Updates
April 1st, 2019 - Wyn Staheli, Director of Research
One constant in our industry is change. Policies change, contracts change, and there are updates. Also, people aren't perfect and mistakes can be made. So this article will cover a variety of topics. Published Articles We appreciate feedback from our valued customers. We have received feedback regarding two of our articles which ...