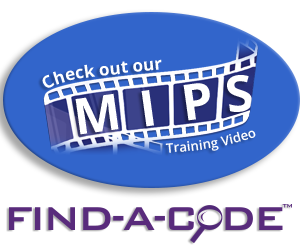 How to submit Medicaid/Medicare secondary claims electronically using eClinicalWorks!
March 15th, 2016 -
Victoria
0 Votes -

Sign in

to vote or comment.
---
It has never been a cakewalk working with an EHR. You know how tough it can be, if you don't have an eClinicalWorks expert to help you with billing needs. What do you do when you are not aware of a certain feature or a procedure?
We reached out to some organizations to know how what they did to find a solution to their problem.
Here are the top answers we would like to list down:
Raised the ticket with eClinicalWorks EHR but yet to receive a response
Called the eClinicalWorks EHR support and was put on hold for thirty minutes.
Thought of navigating to the eClinicalWorks EMR's guide but either didn't have time OR didn't know the correct path.
Tried to use search engines but couldn't find the correct link.
Called the local eClinicalWorks experts but asked to pay to get a solution.
We have received inquiries on how to bill medicaid/medicare secondary claims using eClinicalworks EHR?
There have been many cases where organizations have reported that they suffer clearing house rejections due to secondary claims.
What do you need to know on submitting secondary claims?
Do you change your clearing house if you face multiple rejections?
What if, you want to know a list of services provided that have a payer as secondary?
How do you find it without using a reporting tool?
Related: 6 Simple steps to create secondary claims using eClinicalWorks!
You got frustrated with your clearing house and decided to send the paper claims and your secondary claim was denied. There could be other reasons for claim denials from the payer but, you might have missed to send a COB (Co-ordination of benefits) OR for the other reasons.
Your secondary claims were rejected and a kind of an error message from the clearing house which states the secondary identifier qualifier must be a valid one. You called your clearing house, EMR and payer but didn't get to hear anything.
Suppose Medicare/Medicaid is a secondary insurance and you used a wrong code. Clearing house denies your claim. It is certainly a 5010 issue. But insurance eligibility verification is equally important.
When do you know Medicare is secondary?
These Type codes will help you know if your patient has a Medicare Secondary:
Type 12: An aged employee or spouse who's employer has a group health plan of greater than twenty employees.
Type 13: A patient has coverage under an End State Renal Disease coordination period for the first thirty months.
Type 14 or 47: Patient has a no fault plan, includes liability or auto claims
Type 15: Patient has a worker's compensation claim
Type 42: One who is under a VA (veteran administration) plan but has been seen in VA facility or a VA doctor
Type 43: Patient is disabled and the employer group plan has more than 100 employees
Before you proceed with billing secondary claims,
Make sure have the ANSI code for each patient( Twelve codes to choose from and don't expect the patients to know that)
Don't forget to check if the CAS adjustment code loaded into each claim line and each of the claim line is completely posted.
If you wish to differentiate between the primary and secondary claims, you can sign up with an MSP account
And most important information which is usually missed out:
Check the EOB date and the check date in tab where you need to feed the check amount.
Don't miss to check if the Group number is loaded in the primary payer.
===============================================================================
What if I have an eCW expert to walk you through six simple steps to submit secondary claims using eClinicalWorks EHR?
Let's learn the step by step procedure for billing secondary claims through eClinicalWorks in our next article.
###
Questions, comments?
If you have questions or comments about this article please contact us. Comments that provide additional related information may be added here by our Editors.
Latest articles: (any category)
Preview the PDGM Calculator for Home Health Today
December 4th, 2019 - Wyn Staheli, Director of Research
Until February 1, 2020, you can preview Find-A-Code's Patient-Driven Groupings Model (PDGM) home health payment calculator by going to https://www.findacode.com/tools/home-health/ .
Hypertension ICD-10-CM Code Reporting Table
November 25th, 2019 - Wyn Staheli, Director of Research
In ICD-10-CM, hypertension code options do not distinguish between malignant and benign or between controlled and uncontrolled. What is important for code selection is knowing if the hypertension is caused by or related to another condition. The following table shows some of these options.
New Medicare Home Health Care Payment Grouper — Are You Ready?
November 25th, 2019 - Wyn Staheli, Director of Research
In 2020, Medicare will begin using a new Patient-Driven Groupings Model (PDGM) for calculating Medicare payment for home health care services. This is probably the biggest change to affect home health care since 2000.
VA: How UCR Charges are Determined
November 20th, 2019 - Chris Woolstenhulme, QCC, CMCS, CPC, CMRS
How does the VA determine charges billed to third party payers for Veterans with private health insurance? According to the VA. "38 C.F.R 17.101 stipulates the basic methodology by which VA bills third party insurance carriers. In order to generate a charge for medical services, VA establishes reasonable charges for five ...
Medical Insurance Coverage for TMJ Disorders (TMD)
November 19th, 2019 - Christine Taxin
It is agreed that TMJ disorders should be covered by insurance. There are often questions whether it is covered by medical insurance or dental insurance and where the line is that separates coverage.Medical Insurance typically is the primary insurance for TMJ disorders. The reason is that joints are found anywhere ...
Changes to Portable X-Ray Requirements
November 19th, 2019 - Wyn Staheli, Director of Research
On September 30, 2019, CMS published a final rule which made changes to portable x-ray services requirements as found in the law.
Q/A: Q/A: How do I Code a Procedure for the Primary Insurance so the Secondary Can Get Billed?
November 19th, 2019 - Wyn Staheli, Director of Research
Question: How do you modify a code submitted to the primary insurance company to let them know it is not covered by them so you can bill to a secondary?