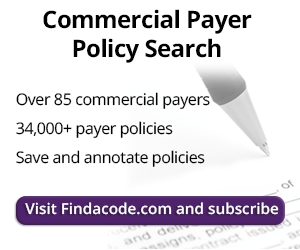 History of the present illness
January 30th, 2015 - Codapedia Editor
0 Votes -

Sign in

to vote or comment.
---
Here are the elements of the HPI:
Location: Where do the patient's symptoms occur? In order to use location, it should be a place on the body that you could point to or touch and that the physician describes as the place where the patient's symptoms occur. Head, shoulders, knees and toes.
Quality: What is the nature of the patient's symptoms? What is it like? What characteristics describe the symptom? Typically this will include colors, such as green, red, or yellowish. It will include a description of the type of pain: burning, stabbing, dull, achy, etc.
Severity: That is, how bad are the patient's symptoms? Are they getting better or worse, increasing or decreasing? Sometimes a clinician might note the pain scale that the patient is having, such as 9 of 10. The patient might be feeling well or okay.
Duration: How long has the patient has these symptoms? It could be short. That is, the patient had them in the middle of last night, the symptoms have lasted for 24 hours, or it could be a longer time, such as longstanding, months, years. Any description about the duration of the length of the patient's symptoms, illness or condition can be used as an element of duration.
Timing: That is, under what circumstances do the symptom occur? Is it intermittent, continuous, constant, upon awakening, still, or after exercising? Those are the kinds of words, which can be used to describe the timing of a symptom.
Context: In order to answer this question, consider in what context the patient's symptoms occur. Did they happen after a motor vehicle accident, after slipping on the ice, or in relation to another illness or surgery?
Modifying factors: The modifying factors are any treatments prescribed by a physician or tried by the patient without physician direction, which the patient has used to try and improve their symptoms. It could be that the patient has been on antibiotics already for a week, or that the patient has tried elevating their leg without relief, or that they have tried over-the-counter medications. Aspirin, rest, antibiotics, CABG.
Associated signs and symptoms. That is, other findings that the patient presents with, related or unrelated to today's chief complaint. It could be that the patient came in and also complained of fever, weakness, confusion--any other symptom, which the patient describes. We typically think of these elements as positive complaints, but many auditors will use a negative response in associated signs and symptoms.
Can you use the same element twice? The guidelines do not say yes or no about this. Some coding auditors report that in private communication CMS has told them that they can use the same element twice. That is, they could use hip and leg, or hip and arm, as two elements if they were two different problems described in the HPI. This is not verified in writing and it would be more conservative not to do that.
Only the billing clinician may document the history of the present illness. Unlike the chief complaint, review of systems, and past family medical and social history where a staff member might document part of the history as long as the physician has reviewed it, the history of the present illness must be documented by the billing provider.
It is possible to use the status of three chronic diseases in place of the four elements of the history of the present illness. This is especially helpful when treating patients with chronic problems such as diabetes, hypertension, and hyperlipidemia. In this case, specifically document the status of their problems at home in the history section. Here is an example: "I am seeing this patient for follow-up for diabetes. She reports her blood sugars at home to be in 150-200 range. She is checking her sugars after meals. Her current medication are X,Y and Z." Document the status of at least three of their chronic diseases in place of the four HPI elements. Document one or the other.
It is insufficient to simply list their chronic diseases in the history and document the status in the assessment in the plan. The status of their chronic diseases must be documented in the HPI.
###
Questions, comments?
If you have questions or comments about this article please contact us. Comments that provide additional related information may be added here by our Editors.
Latest articles: (any category)
Q/A: How Many Diagnosis Codes do I use?
April 15th, 2019 - Wyn Staheli, Director of Research
Question: My patient has a lot of chronic conditions. Do I need to include all these on the claim? I know that I can have up to 12 diagnoses codes on a single claim. What if I need more than that? Answer: More is not always better. You only need to ...
Watch out for People-Related 'Gotchas'
April 15th, 2019 - Wyn Staheli, Director of Research
In Chapter 3 — Compliance of the ChiroCode DeskBook, we warn about the dangers of disgruntled people (pages 172-173). Even if we think that we are a wonderful healthcare provider and office, there are those individuals who can and will create problems. As frustrating as it may be, there are ...
Q/A: What do I do When a Medicare Patient Refuses to Sign an ABN?
April 8th, 2019 - Wyn Staheli, Director of Research
Question: What do I do when a Medicare patient refuses to sign an ABN? Answer: That depends on whether the patient is still demanding to have/receive the service/supply. If they aren't demanding the service, then there is no need to force the issue. Just make sure that you still have an ...
Prepayment Review Battle Plan
April 8th, 2019 - Wyn Staheli, Director of Research
Any type of payer review can create some headaches for providers and cause problems for a healthcare office. Even for a practice that has taken administrative steps to try and prevent a prepayment review, it can still happen. A prepayment review means that you must include documentation WITH your claim. ...
Looking Ahead - Changes in Dentistry!
April 3rd, 2019 - Christine Taxin
In the next 10 years, what is the biggest change dentistry will experience? FW: We all know healthcare in the U.S. is changing rapidly. Dentistry is no exception. My opinion is that several big changes are forthcoming. Most often, I think about changes that benefit patients and/or providers. Here are three ...
Q/A: I Submitted a Claim to the VA and it's Being Denied. Why?
April 1st, 2019 - Wyn Staheli, Director of Research
I submitted a claim to the VA and it's being denied. Why? There are several reasons why your claim might be denied by the Veterans Administration (VA). However, without more information about the claim itself (e.g., services billed), we can only provide the following general information about the VA and chiropractic ...
Corrections and Updates
April 1st, 2019 - Wyn Staheli, Director of Research
One constant in our industry is change. Policies change, contracts change, and there are updates. Also, people aren't perfect and mistakes can be made. So this article will cover a variety of topics. Published Articles We appreciate feedback from our valued customers. We have received feedback regarding two of our articles which ...