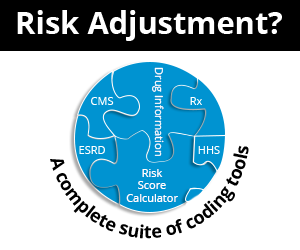 Documentation Guidelines - Articles
Revised ABN Requirements Still Fuzzy
March 18th, 2019 - Wyn Staheli, Director of Research
Although it has been quite some time since ChiroCode published an article about the revised instructions for non-participating providers who use the ABN, there are still some outstanding questions about this change. So far, Medicare has not provided additional guidance about this question despite requests by us for clarification. Medicare now requires non-participating providers to include the ...
Understanding NCCI Edits
February 20th, 2019 - Aimee Wilcox, CPMA, CCS-P, CMHP, CST, MA, MT
Medicare creates and maintains the National Correct Coding Initiative (NCCI) edits and NCCI Policy Manual, which identify code pair edits. When performed on the same patient, on the same day, and by the same provider, the secondary code is considered an integral part of the primary code, and payment for ...
BC Advantage Now Offering Q-Pro CEUs!
February 5th, 2019 - Find-A-Code
We are excited to announce BC Advantage is now offering Q-Pro CEUs! It is now even easier to get your QPro CEUs and stay current with BC Advantage: offering news, CEUs, webinars and more. BC Advantage is the largest independent resource provider in the industry for Medical Coders, Medical Billers,...
Medical Necessity vs. Documentation for Inpatient Services
January 25th, 2019 - NAMAS
Auditing the documentation of inpatient and observation E/M services can often be challenging. Many of the notes we are provided for review include so much information that the note feels like a short novel instead of documentation for one date of service. This over-documentation can make it difficult to see ...
How to Report Co-Surgeons Using Modifier 62
January 23rd, 2019 - Aimee Wilcox, CPMA, CCS-P, CMHP, CST, MA, MT
Modifier 62 is appended to surgical claims to report the need for the skills of two surgeons (co-surgeons) to perform a procedure, with each surgeon performing a distinct part of the same procedure, during the same surgical session. An easy way to explain this is to visualize a patient requiring cervical fusion where ...
Prior years: (click bar to view articles)
Article categories